Lasagna is by far one of my favorite meals. There are countless ways to make it them, but spinach Lasagna wins hands down. Today's recipe is super simple and filling. Full disclosure: the day I made this recipe, I had my sister over to guide me.
Hearty Spinach Lasagna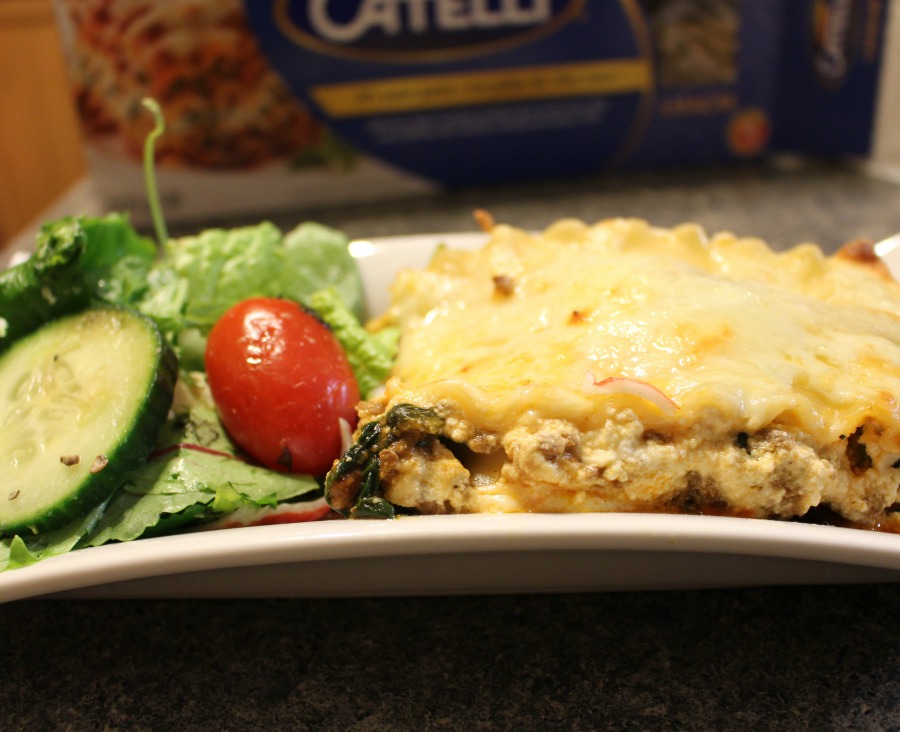 I'm horrible when it comes to portion control and always end up making too much. I usually reserve this lasagna recipe for special occasions like birthdays or Christmas.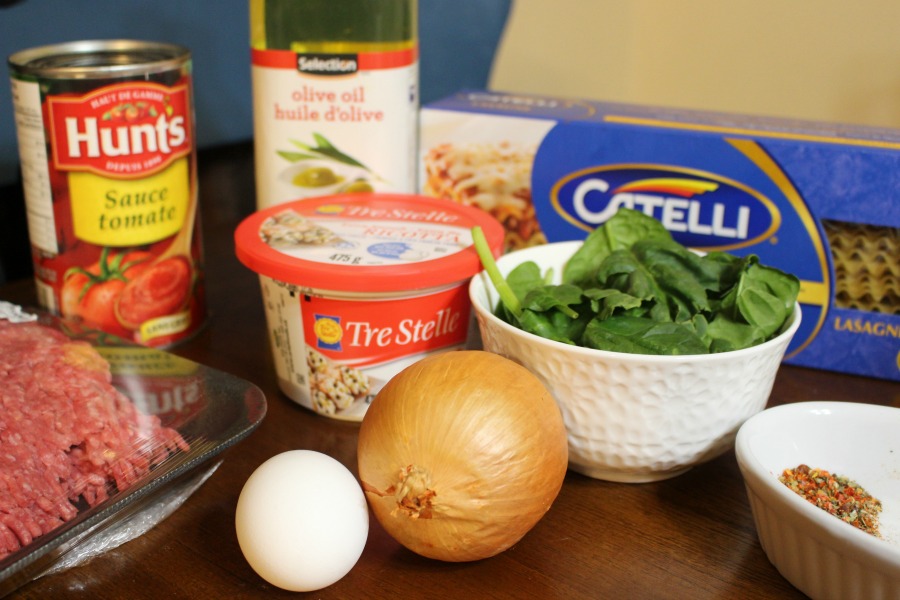 Ingredients
One teaspoon of garlic powder
One teaspoon of pepper flakes
1 teaspoon of paprika
1 1/2 teaspoon of Italian seasoning
One /1/2 teaspoon of Goya (optional, but if you don't we can't be friends…)
1 1/2 teaspoon of Montreal Steak Spice (food taste so much better with this yum!!)
Half of an onion (or a small one) diced
171 g of spinach (about 2 cups when cooked)
One can of tomato sauce
Ground beef or ground turkey
Lasagna Noodles (about 8 -10 noodles)
One egg
Two tablespoons of Olive oil
479g (medium size container) of Ricotta
2 cups of shredded mozzarella cheese
Directions (meat and cheese and noodles preparation)
Preheat oven at 375 Degree.

In a large pot, cook your lasagna noodles al dente and set aside.

In a medium size skillet, cook the meat, all the spices, and the diced onion over medium heat. Mix well and stir until the meat is no longer pink.

Add the spinach to your meat mixture. Stir until spinach is cooked through. Then pour in the tomato sauce. Keep stirring until everything is nicely mixed and lower the heat.

In a bowl, add your Ricotta and mix in the egg. Mix well until eggs are completely incorporated with the cheese.
In a large oven safe dish, start layering your cooked ingredients.
One layer of noodles, followed by one layer of your meat mixture followed by one thin layer of your Ricotta mixture then topped with the shredded mozzarella cheese.

Repeat until you have used all the ingredients. Top it all off with more mozzarella!

Bake until cheese is melted.

Remove from oven, and you are ready to serve!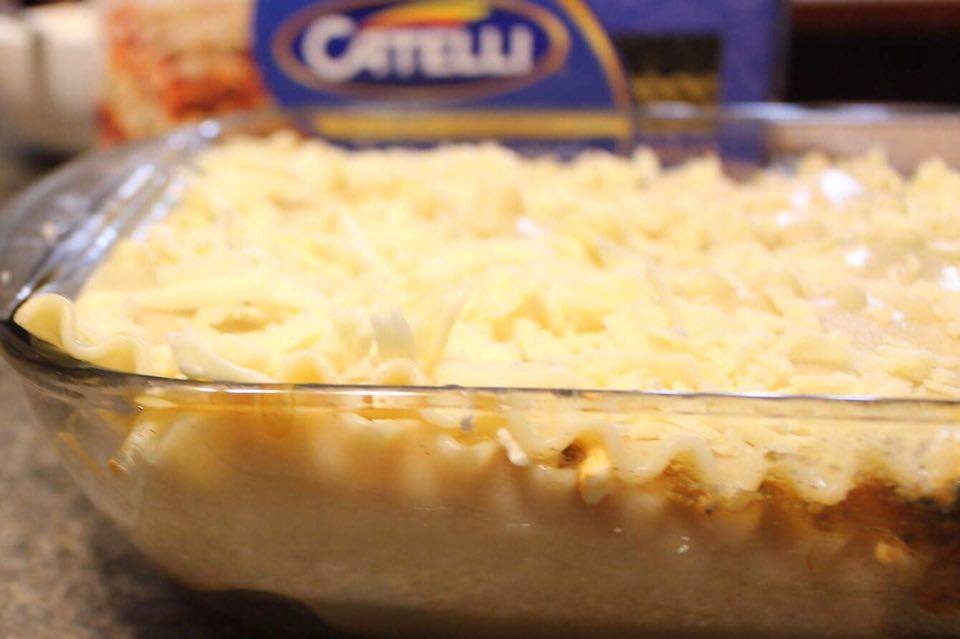 Lasagna Recipe!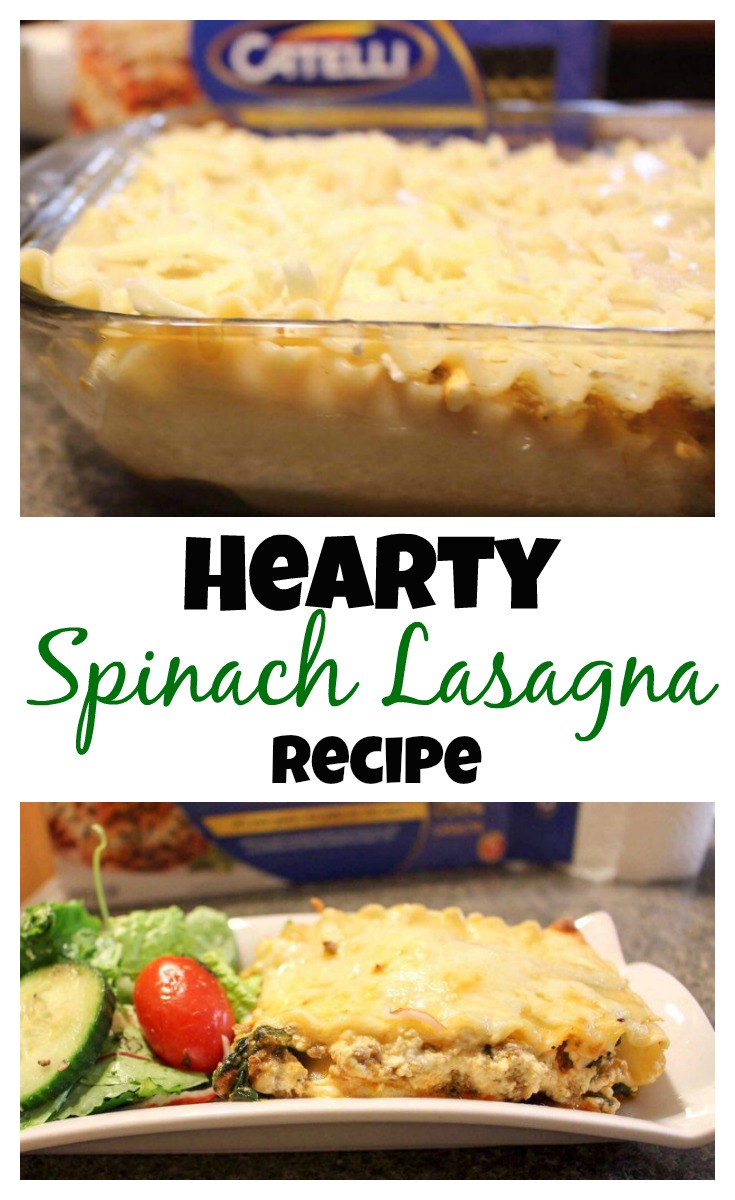 I hope you enjoyed this simple and mouthwatering recipe. What's your favorite lasagna recipe?
Don't forget to Subscribe for more delicious recipes!
Let's connect!