Happy Sunday loves! Over the last couple of weeks, we've had some pretty interesting weather. If you recall, we experience a heat wave that was so insane that it had me wishing for snow! Our grass turned into hay, and some of our vegetables didn't make it. Despite it all, we were able to harvest quite a few tomatoes and plenty of herbs. We even got a couple of zucchinis. The other day we collected this pretty cool heart-shaped tomato. Keep reading for more garden update.
Heart-Shaped Tomato And More Garden Update!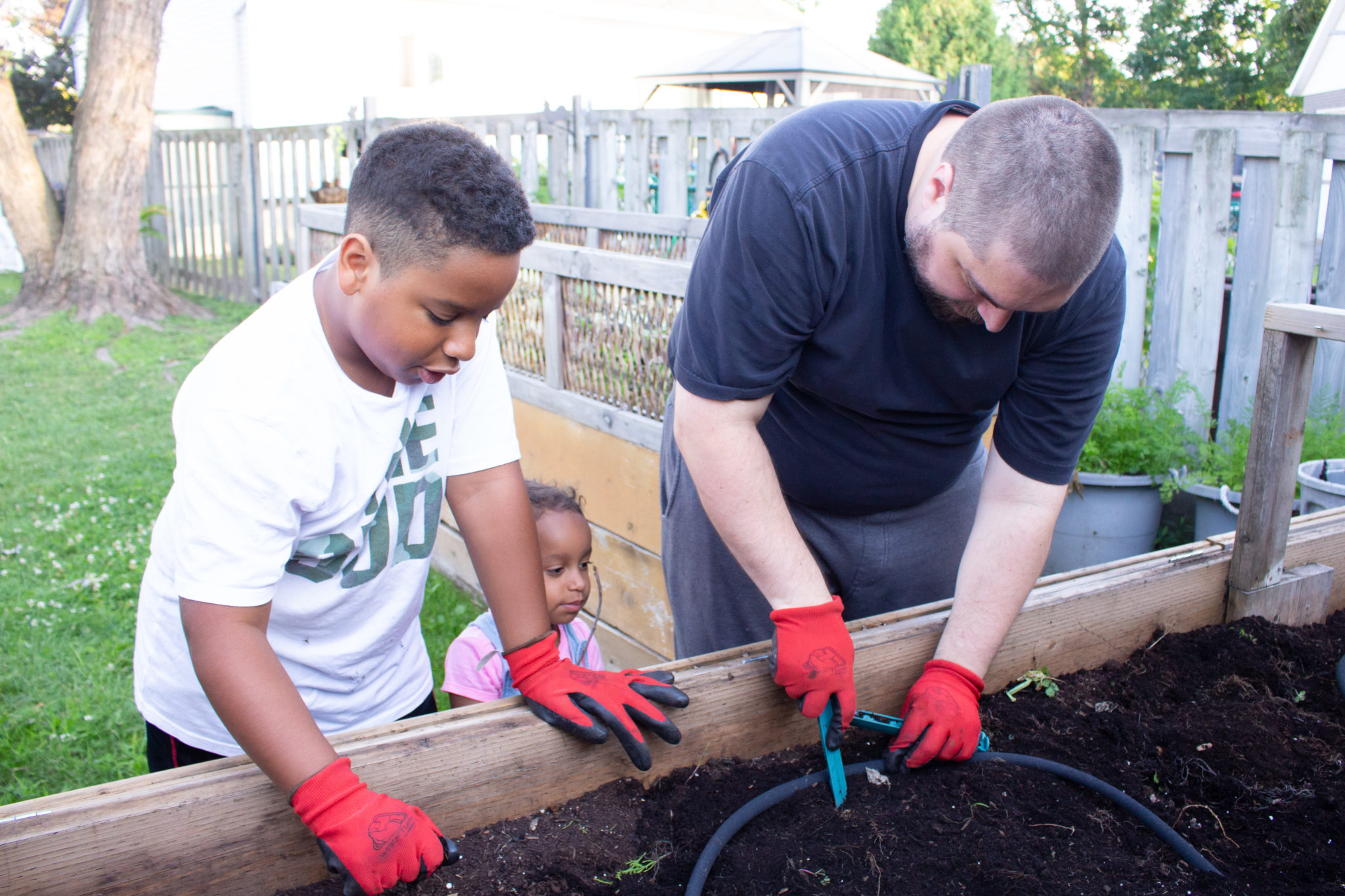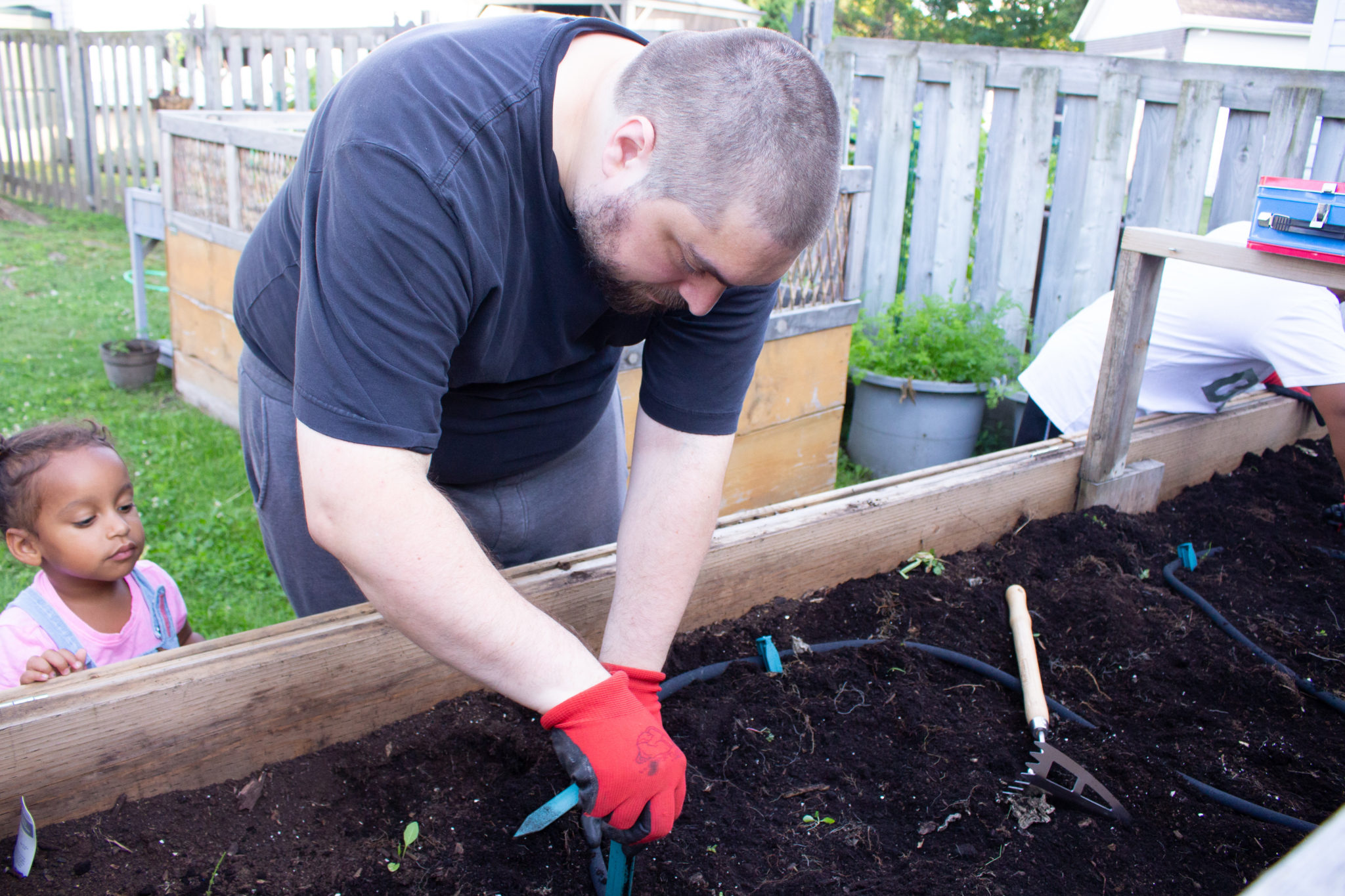 Up until a few days ago, this raised garden bed had zucchinis planted in them. Sadly, Demo had to remove them they all died. He thinks they didn't get enough water during the heat wave. He's installing a water irrigation system to avoid that again.  Demo replanted more zucchinis, but we are not sure if they will be ready in time for the early fall harvest. I will be sure to keep you guys posted on that.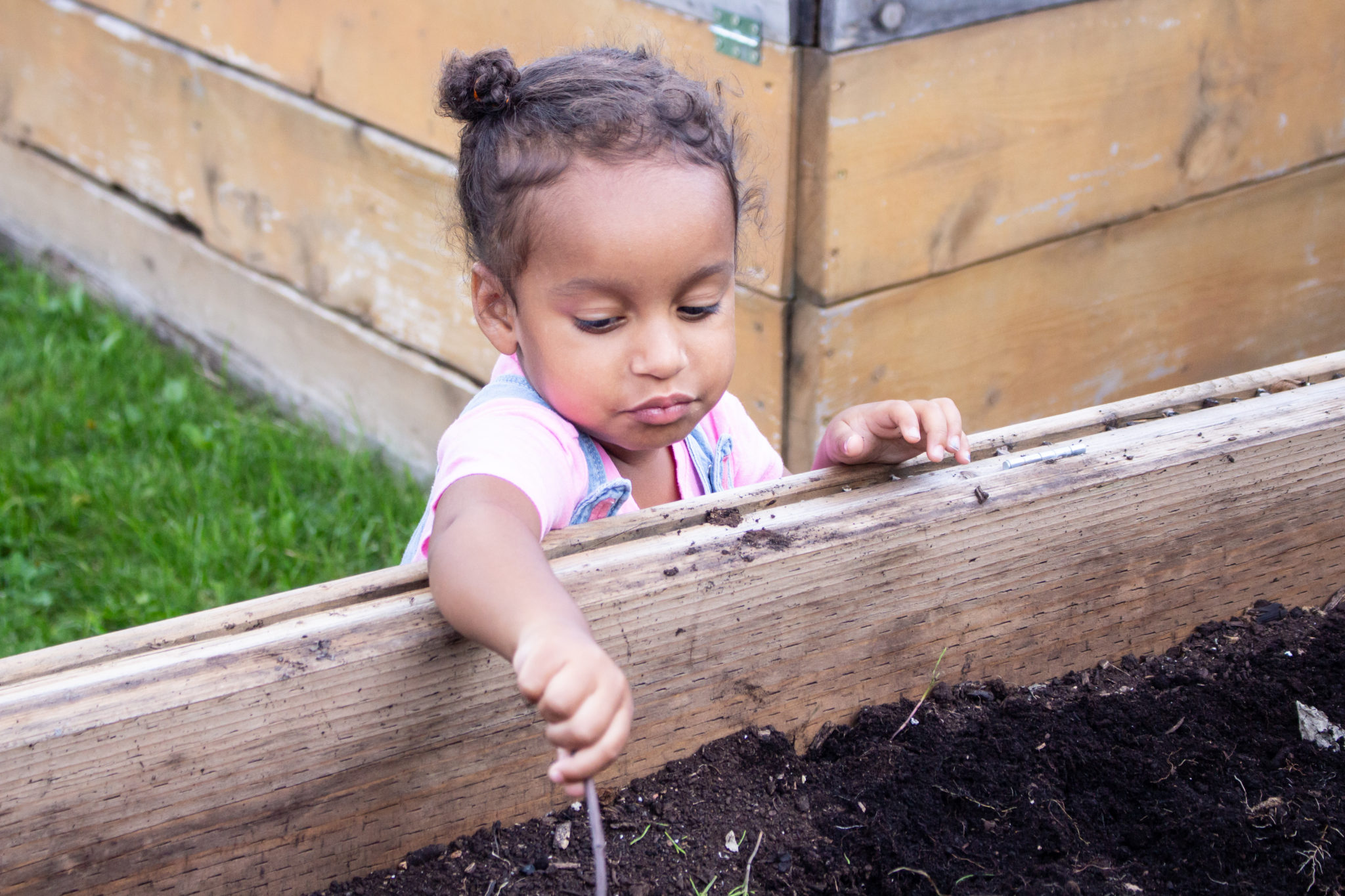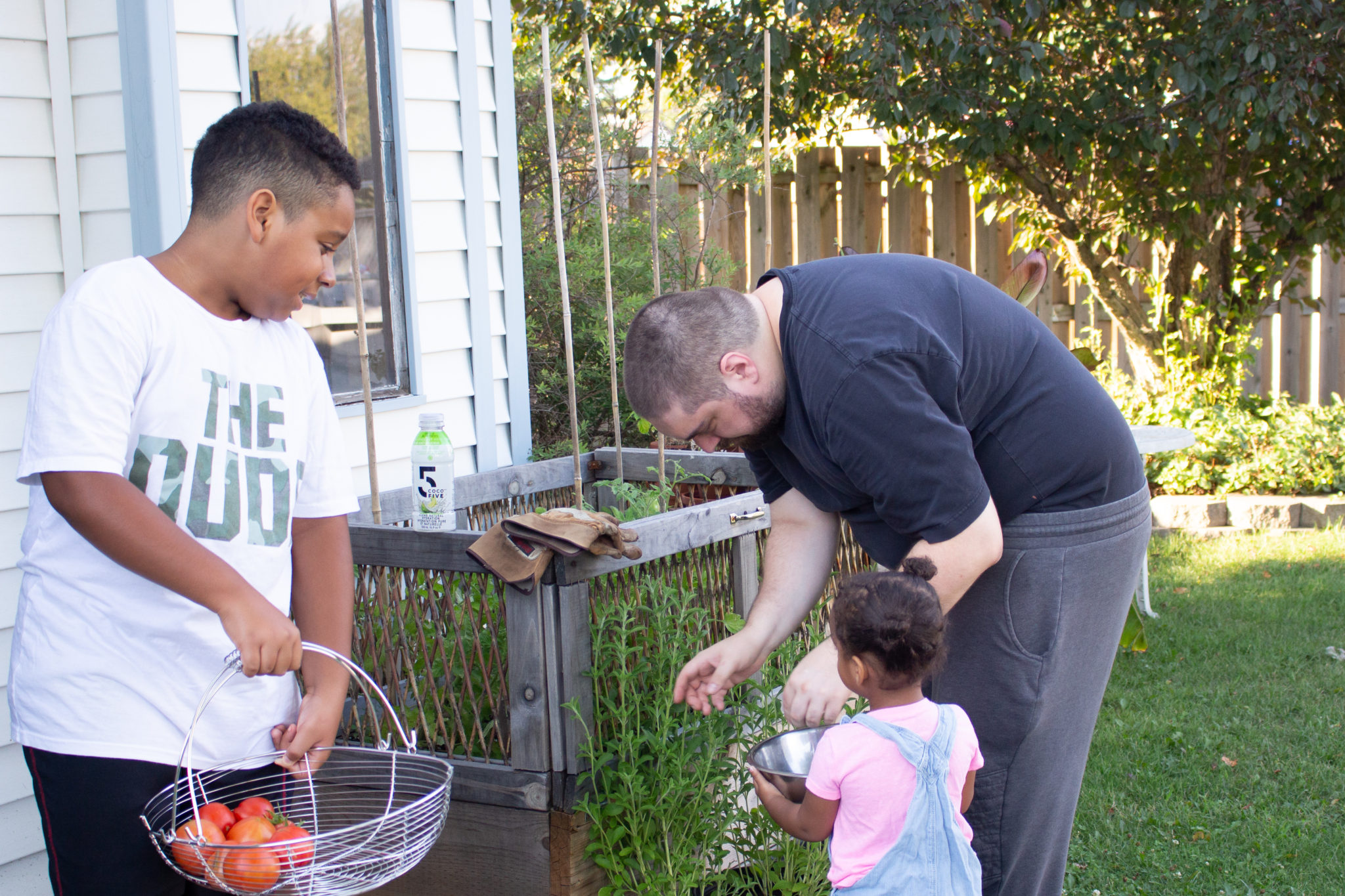 Demo was pretty excited about finding this heart-shaped tomato and so was Jazzy!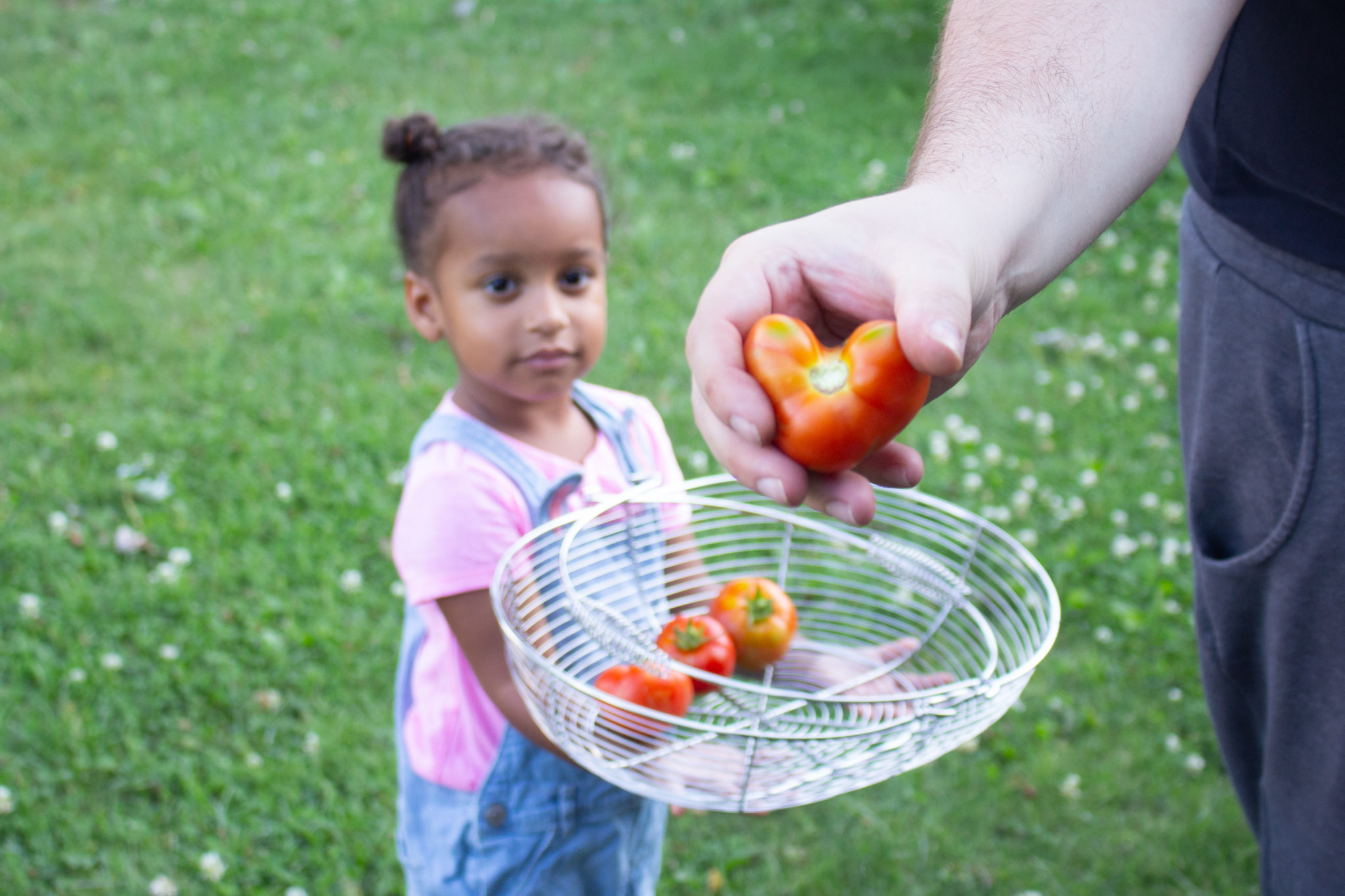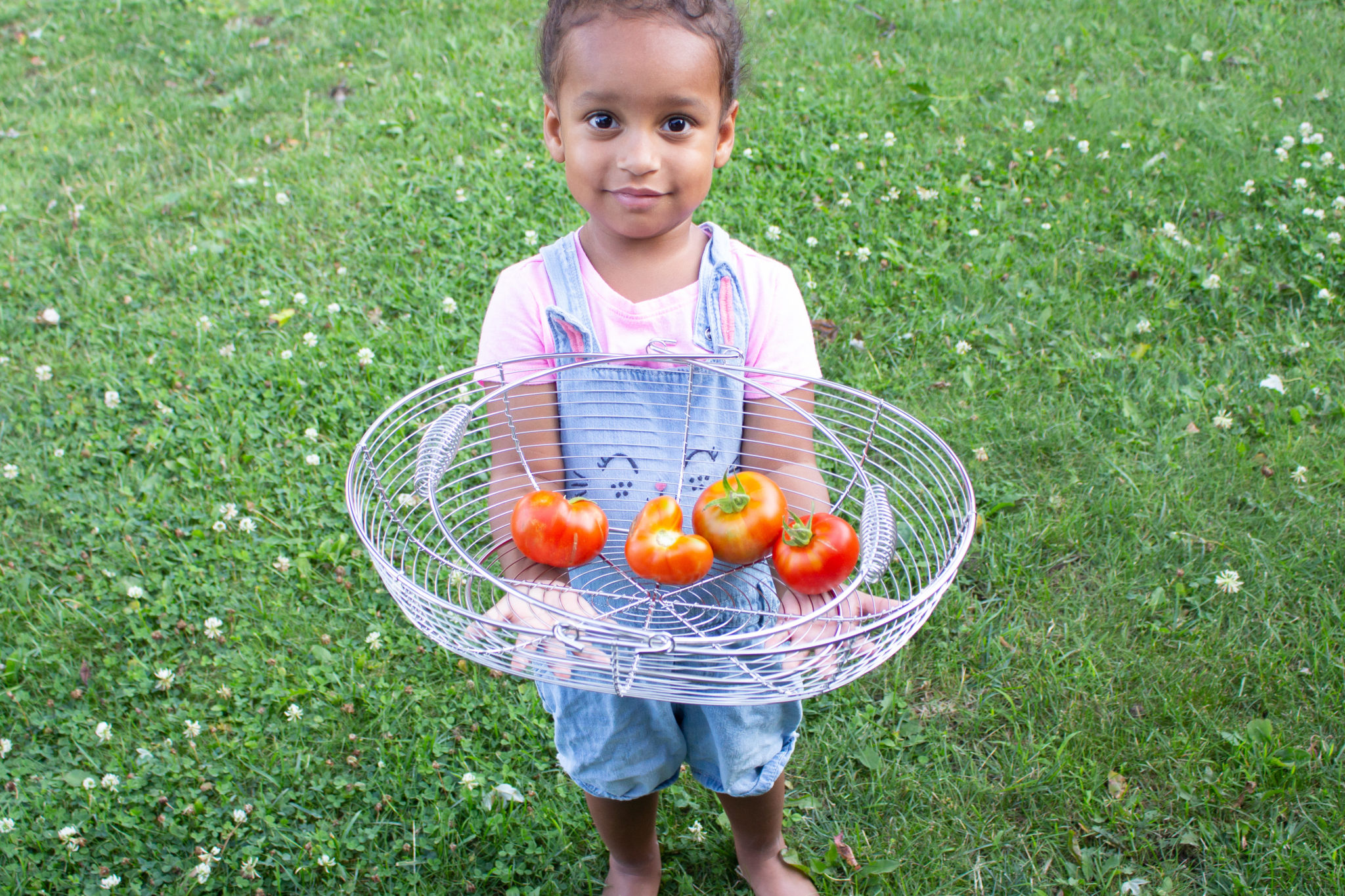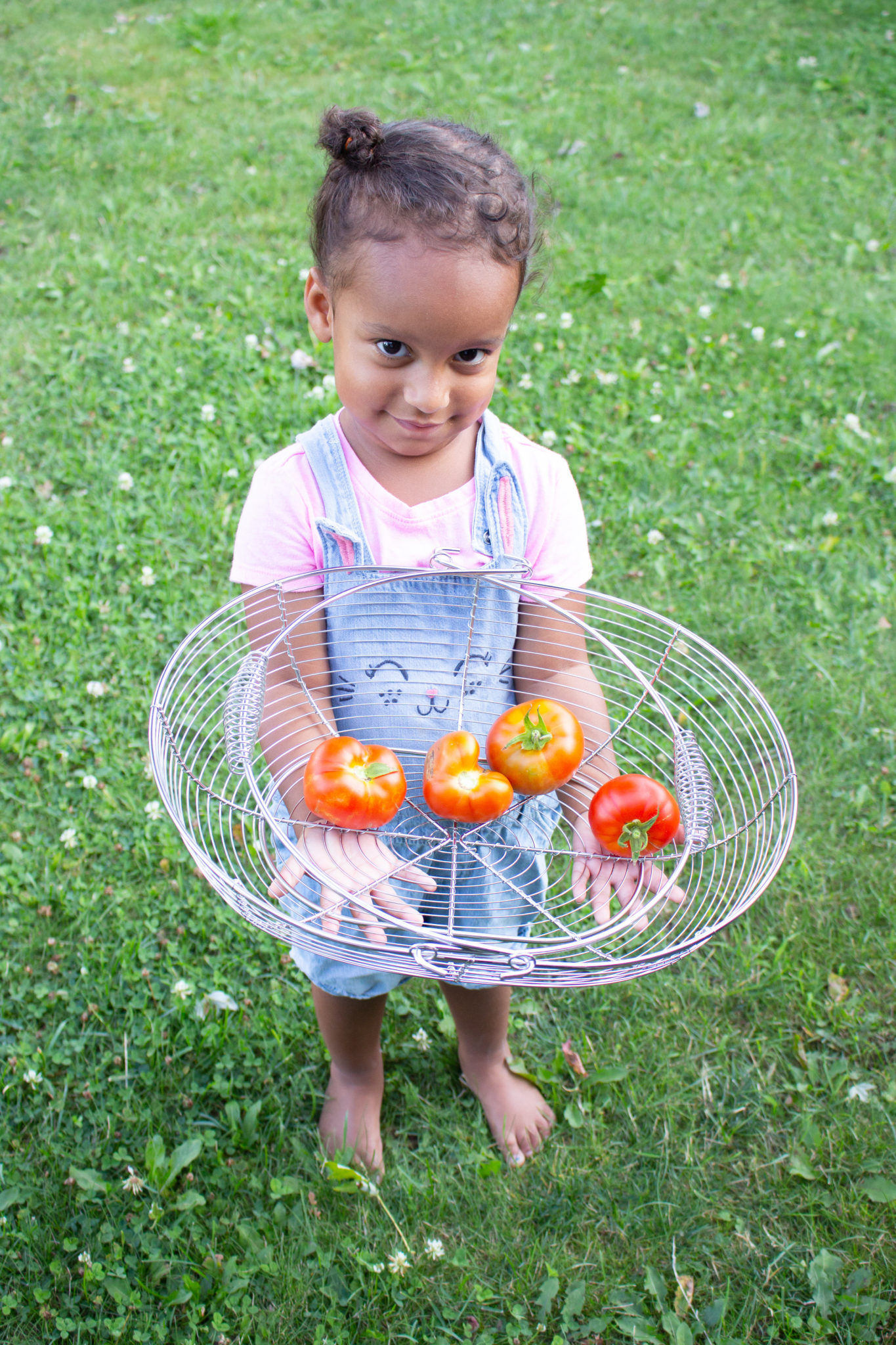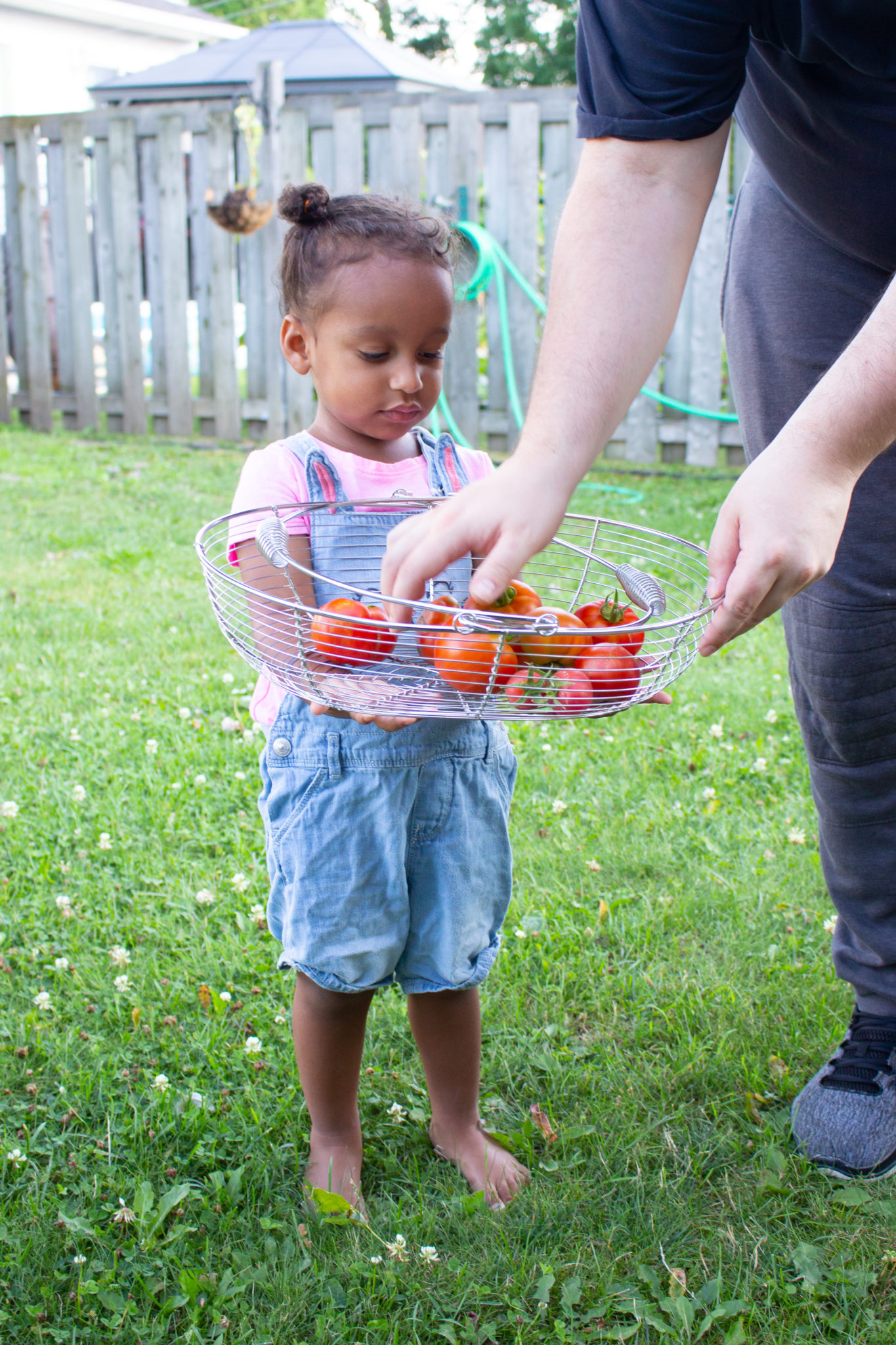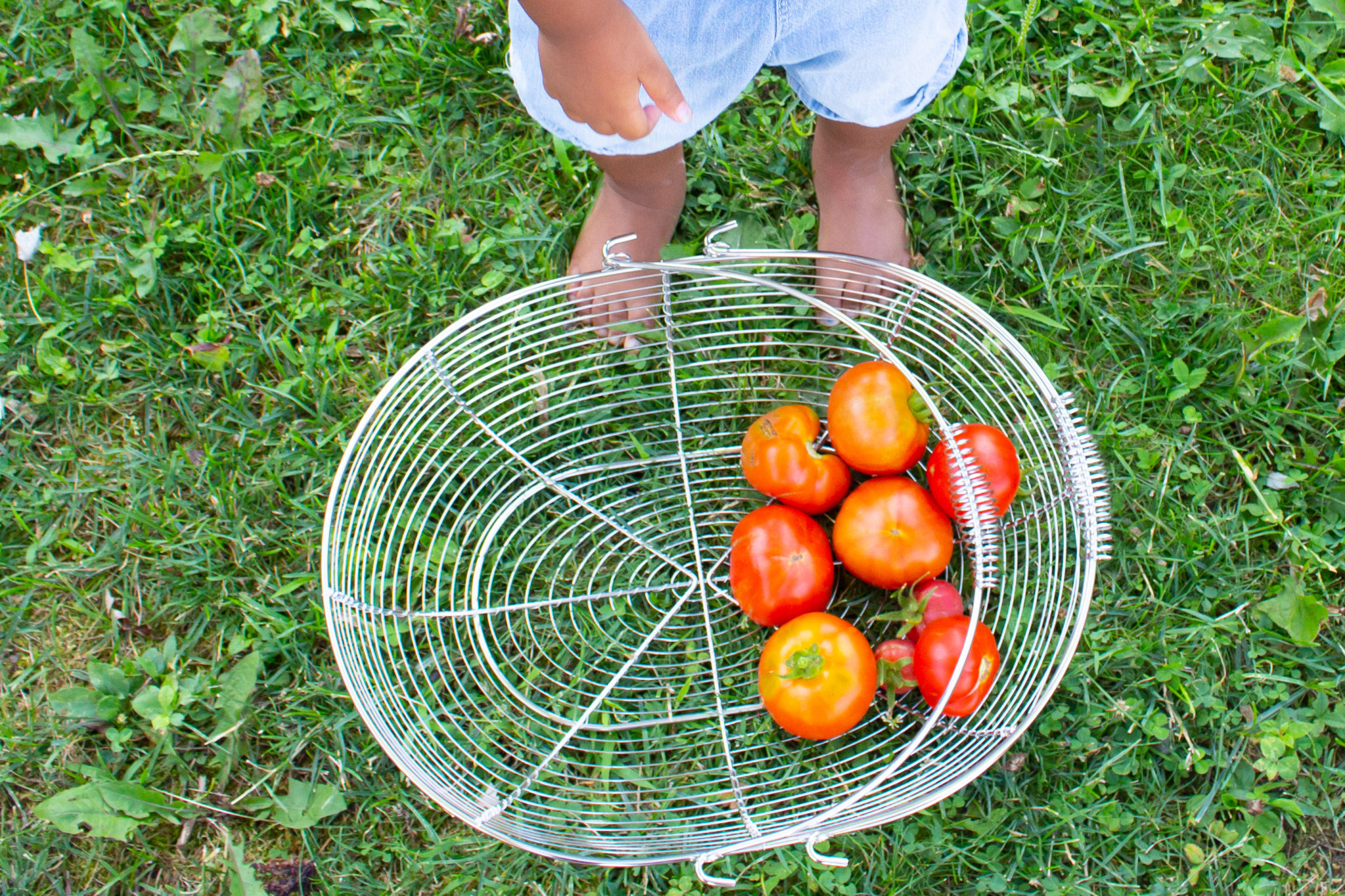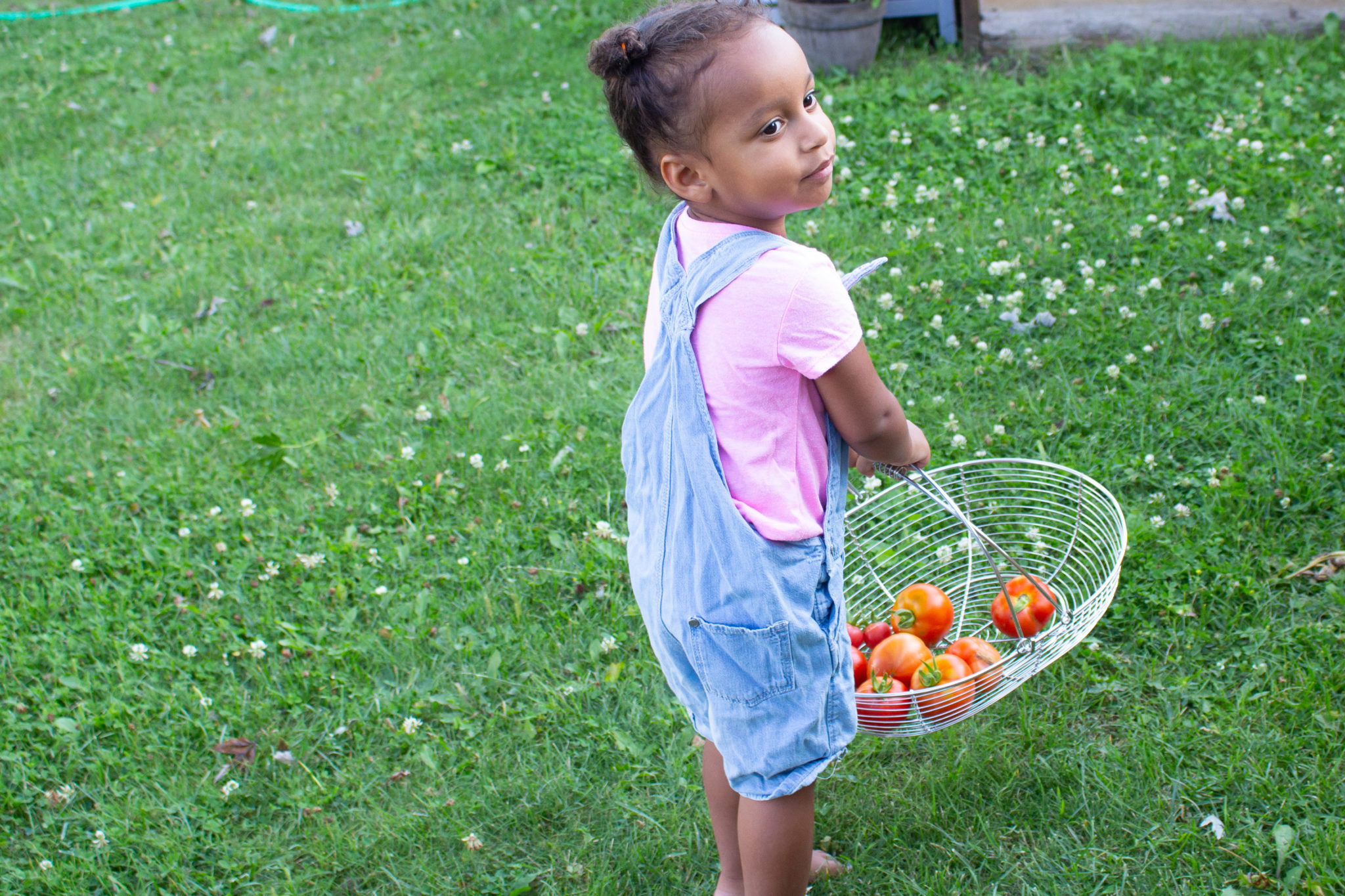 I love watching them all work in the garden. Demo puts a lot of work into keeping it alive and beautiful. I know he's a little disappointed about the zucchinis, but the tomatoes are doing great. We already made a few jars of chunky tomato sauce with them.
I'm always posting my garden update in my Instagram stories so be sure you are following along. While we are on the garden update subject, Home Hardware has their Outdoor Living Event going on right now until the August 7th.
Stainless Steel Gardener's Wash Basket | Large Stainless Steel Backhoe
Get outdoor inspo HERE.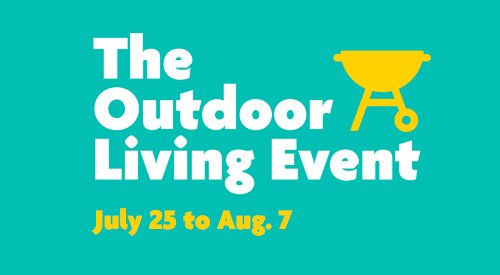 That's it for now. Ove the next few weeks, I won't be posting on the blog as much because I'm heading to NYC for my first blog event (more details coming soon). I do have some fun post schedule, and I will be sharing lots of updates on my Instagram stories.
Be sure you are subscribed so that you don't miss a thing!
Let's connect!