When you were a kid, your parents undoubtedly tried to instill some healthy habits in you. Some of them may have stuck, becoming part of your daily routine, while others might have fallen by the wayside. This article will look at three of the most commonly neglected healthy habits everyone should participate in.
3 Healthy Habits Too Many People Neglect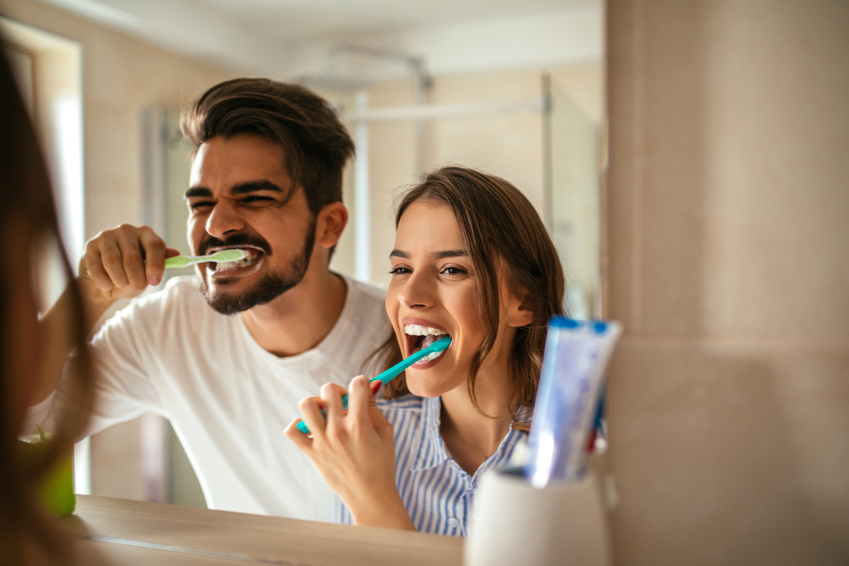 Brushing Twice a Day, Every Day
This is one of those things that you have heard about all of your life. It is critically important to your long-term dental health to brush two times every day, yet 10% of people admit that they regularly forget to do this. Some sources say that an even larger percentage of the population neglects this twice daily ritual.
The effects of poor brushing habits are well known. Gum disease, cavities, tooth loss, and bad breath are just the beginning of a laundry list of problems caused by improper brushing habits.
Timed Hand Washing
Did you learn the ABC method for washing your hands as a child? Reciting the alphabet once while washing your hands with soap is said to be the ideal duration to remove germs and bacteria. The Centers for Disease Control and Prevention (CDC) recommends washing for 15-20 seconds with soap and water. This aligns pretty closely with the ABC method.
Staying Home Sick
A CityMD survey conducted in August 2017 found that 39% of respondants sick with the flu still went into work. This is shocking, especially given how dangerous the flu can be to individuals with compromised immune systems.
Staying home from work when you have an illness can be frustrating since you probably have a lot of work to do. Plus, you might be facing pressure from your superiors to make it into the office against all the odds. Overall, it is better for everyone's health if you don't come in.
Not all of these health tips are possible to follow at all times, but they certainly do contribute to a healthier community in the long run. If everyone properly washed their hands, brushed their teeth, and took care not to get their coworkers and friends sick, we would have fewer instances of health problems on the whole. Basically, whatever your parents told you about living a healthy life, listen to them. They were just looking out for you.
Be sure to subscribe to my blog for an update when a new post is live!
Let's connect!