If you told me a year ago that I would be looking forward to consuming a green smoothie, I would have laughed at you and maybe even throw a piece of bacon at your head (maybe not…don't want to waste bacon). Just to say, I wasn't always a fan of green smoothies.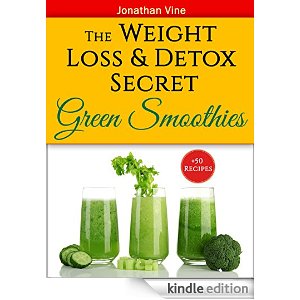 The author calls green smoothies, "the new fast food of today!" I have to say green smoothies are indeed very fast to make. Throw your ingredients in a blender until smooth and voila! You are just one cup away to a healthier you. 😉
One of the best parts about this eBook is the recipes! Over 50 different green smoothies.
Each recipe has the nutritional information per serving. This is great if you are tracking your calories intake. There are lots of different smoothies to choose from, so you won't get bored.
After reading the eBook, I wanted to try my recipe, so I grab a few items that I had in the fridge and made my self a green smoothie for work.
You guys already know I don't write recipes, I just eyeball it!
1 Green Apple
1/2 a cucumber
Two celery stalks
some ginger
water
Some Kale (not pictured)
I didn't add a lot of kale because I'm not a big fan. I'm more of a spinach kind of girl, but I didn't have any in the house.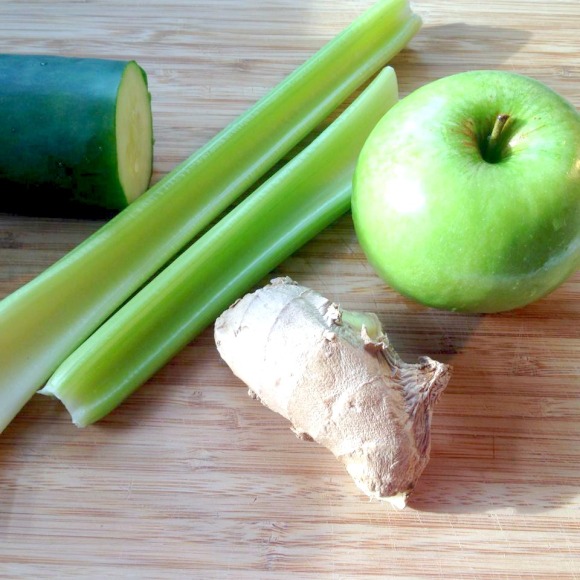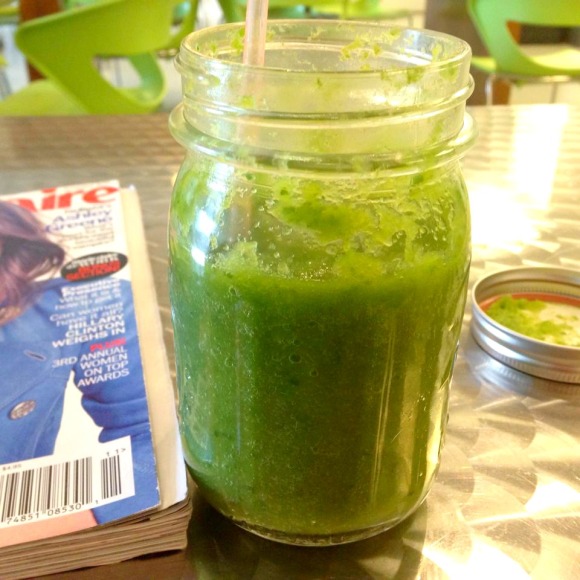 Next time around I'm going to add more fruits. I'm used to adding a lot more fruits than greens, so I'm not 100% sure that I liked my recipe.
Jonathan Vine does advice to take it slowly at first by adding more fruits and gradually adding more veggies in your green smoothies. If you are looking to start a weight loss detox, I would definitely recommend getting a copy of "The Weight Loss & Detox Secret Green Smoothies."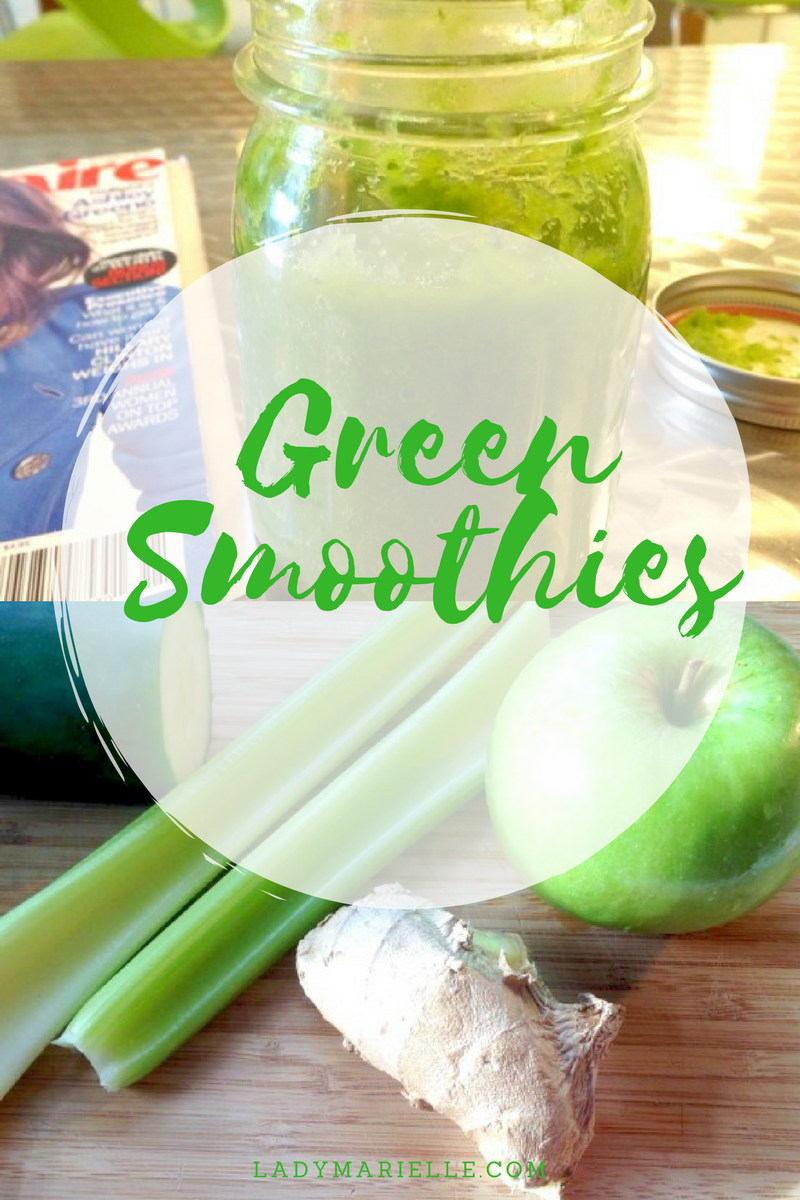 Head on over to Amazon to read more about the Author of this awesome eBook
What are you two favorite veggies when making your favorite smoothies? Love hearing from you guys!
Don't forget to subscribe to my blog for more eyeballed recipes and reviews! 😉
I received one or more of the products mentioned above for free using Tomoson.com. Regardless, I only recommend products or services I use personally and believe will be good for my readers.