The first time I learn about breast cancer, I was ten years old. I walked in my aunt while she was getting dressed. My aunt had a preventive mastectomy. I was a kid and had no idea what it was then.  When I got older, and she told me her story, I was left feeling scared and very confused. I remember reading up on breast cancer and trying to feel my barely there chest for "lumps." Today's subject is near and dear to me. Breast Cancer Awareness is something that affects so many. Keep reading to learn how you can help bring awareness.
October is "Go Pink! For Breast Cancer Awareness Month!"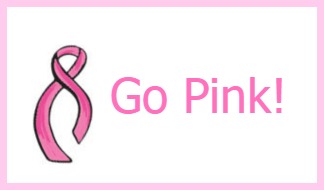 Here's the sad reality: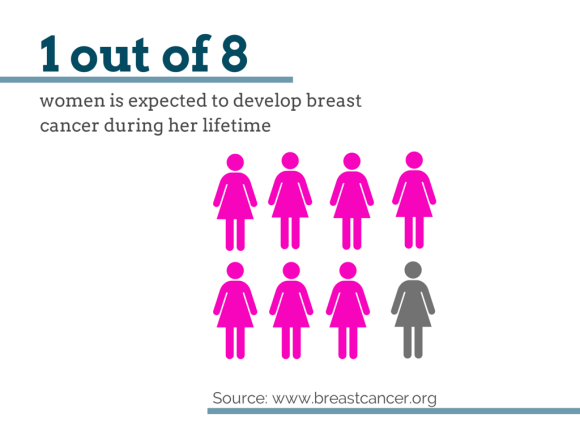 What you can do?
1. Be Aware
If breast cancer runs in your family, talk to your doctor about early screening.
2. Get screened
The Best Prevention is early detection. I urge every woman to routinely do a breast self-exam.
3. Donate
There are lots of ways you can donate/raise funds to the Breast Cancer research program. Lots of organizations and companies are taking part in the mission to end Breast Cancer.
You can raise funds by joining a walkathon. Host a Pink Party and much more.
I'm so happy that Scentsy came out with the Ribbons of Hope warmer! The charitable cause products are only available for a short period.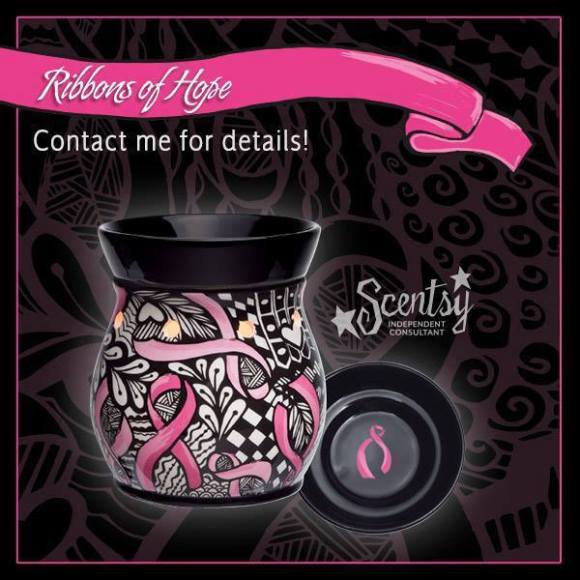 Check out this short video featured the "Ribbons of Hope" warmer.
I pray that one day, Breast cancer will become something of the past and women will no longer have to go through this battle.
What are some ways you can think of to raise funds for the Breast Cancer Research program?
Be sure to check out my website to get your hands on the Ribbon of Hope Scentsy warmer. When you purchase this gorgeous warmer, Scentsy will make a donation to the National Breast Cancer Foundation (7$) and the Rethink Breast Cancer in Canada (8$)
*Disclaimer: I am a Scentsy Independent Consultant. When you place an order on my personal website, I earn a commission.  Feel free to contact me If you would like to learn more about how you can make commissions from buying and selling Scentsy products.  All the items I mentioned were purchased by me.