Hi loves! Today's post is very near and dear to me. If you've been following me for some time now, you may already know that I'm a first-generation immigrant. When I was six years old, my father, sister and I moved to Canada.  As a first-generation immigrant from what is considered a developing country, I know all too well what it's like to go hungry.  Which is why I've partnered with Plan International Canada to help spread the word about their Gifts of Hope program.
Give the Gift of Food And Make A Big Difference In Someone's Life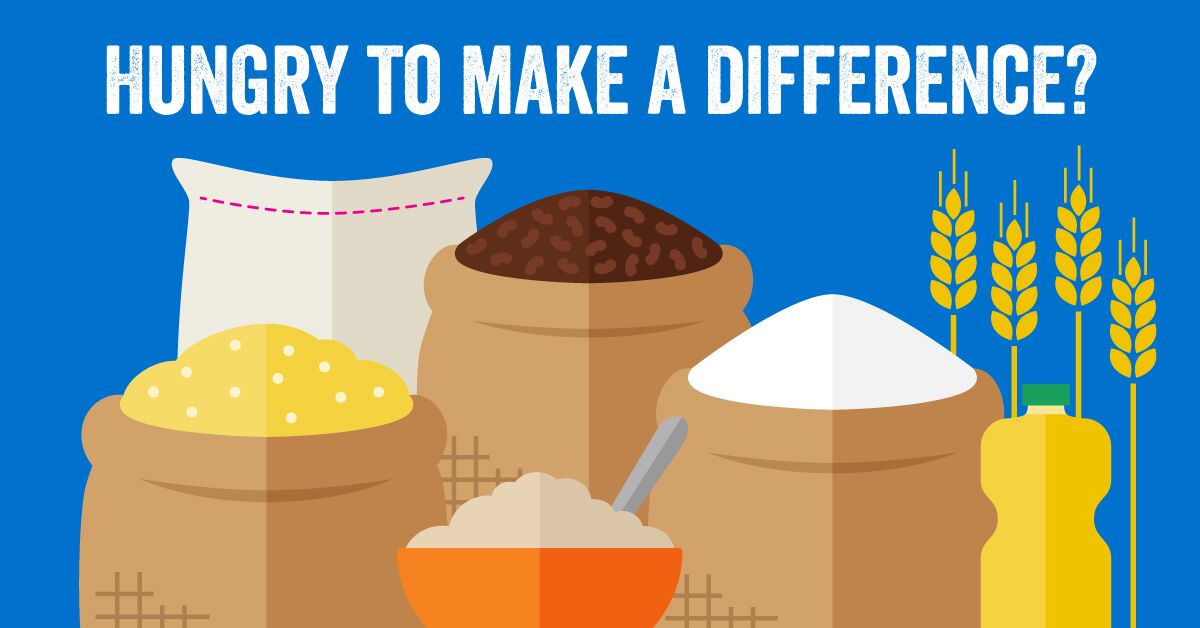 This post is in collaboration with Plan International Canada but the opinions shared are my own.
You guys already know that food is something that I'm passionate about. Knowing that there are people out there that are not getting anything to eat breaks my heart. More so because I've been there. The feeling of not knowing when your next meal will be can really mess you up. Especially when you're a child.
Now that I'm a mom, I do all that I can to ensure that my kids never have to know what it feels like to go hungry. Plan International Canada has many gift options but the one that I wanted to talk about today is their Food Basket gift.
Did you know that hunger kills more people every year than AIDS, malaria, and tuberculosis combined? This just blows my mind.
About Plan International Canada
Plan International Canada's Gifts of Hope are real gifts to real projects in the communities where Plan International works – and these gifts change real lives. When you give a Gift of Hope, you're giving a unique, unforgettable gift that can't be found on store shelves. You also help provide tangible goods and support vital programs that put girls in school, food on plates, income in the hands of families and so much more. They combine hope and action and help turn the cycle of poverty into a cycle of progress.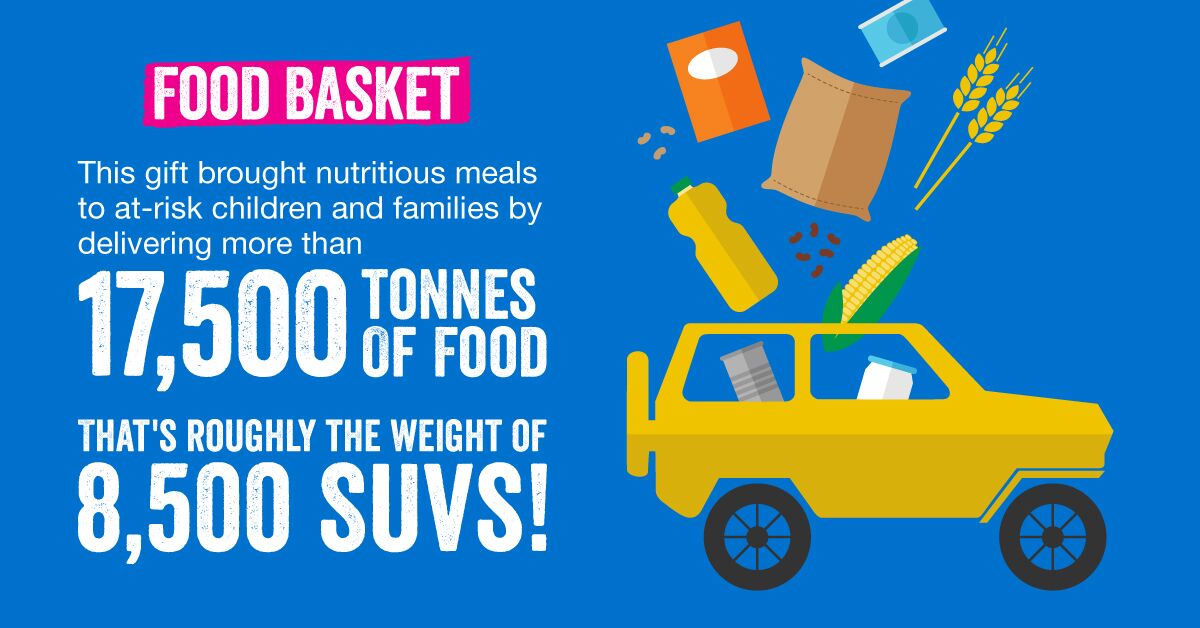 How can you make a difference?
When you purchase a Gift of Food, you are providing food for pregnant women and young children under five who are malnourished. One $50 Food Basket comes filled with staples like beans, cooking oil, fortified cereal blends, and sugar.
Right now, the Gift of Food is matched 10 times for a total value of $550. Look for the green "matched" symbol to help even more people with your purchase a gift.
#GivingTuesday
In the spirit of the season, family gatherings and feasts, Plan International Canada is calling on Canadians to purchase 5,000 Food Baskets on Giving Tuesday to help prevent malnourishment among thousands of pregnant women, mothers, and young children under five in countries such as Myanmar and Bangladesh.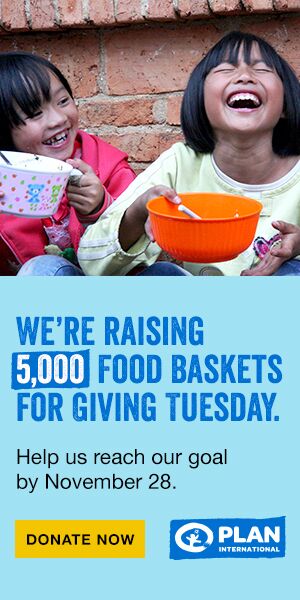 Looking for a thoughtful gift idea that will make a big difference in someone's life? Give of Hope is an excellent choice. With gifts for family, friends and even co-worker, you are giving a gift that will keep on giving long after the holidays are over.
Connect with Plan International Canada on Facebook, Instagram, and Twitter.  
Don't forget to subscribe so that you don't miss a thing!
Let's connect!
Twitter | Facebook | Instagram | Bloglovin