Today I have a fun little post for you guys featuring my Little Lady. She's a big girl now. Five whole months already! Are you looking for fun books for the little ones? We received two new books, and we love them so much that I wanted to tell you guys all about it.
Fun Books For The Little Ones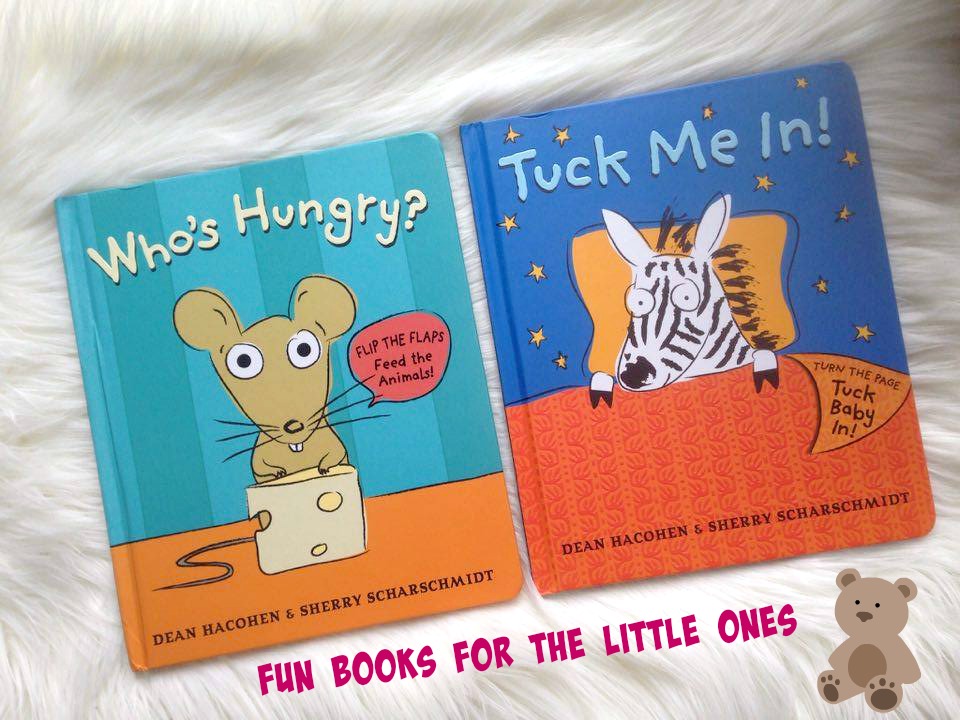 Both books are by Dean Hacohen and Sherry Scharschmidt.
I've never been a huge fan of reading out loud. I think it has to do with the fact that I used to get teased in school since English isn't my first language. But when you are a parent you have to suck it up and just do it! Plus kids don't really care how you sound when you read to them. They love the sound of your sweet voice.
Who's Hungry?
The first one that I got to read for the Little Lady is Who's Hungry?. Which is so funny because when it came in the mail, I was in the middle of getting her some yummy bananas. I'm slowly starting her on solids, and so far she loves it. The book is so easy to read that I was able to feed her and glance over the book at the same time (multitasking For The Win).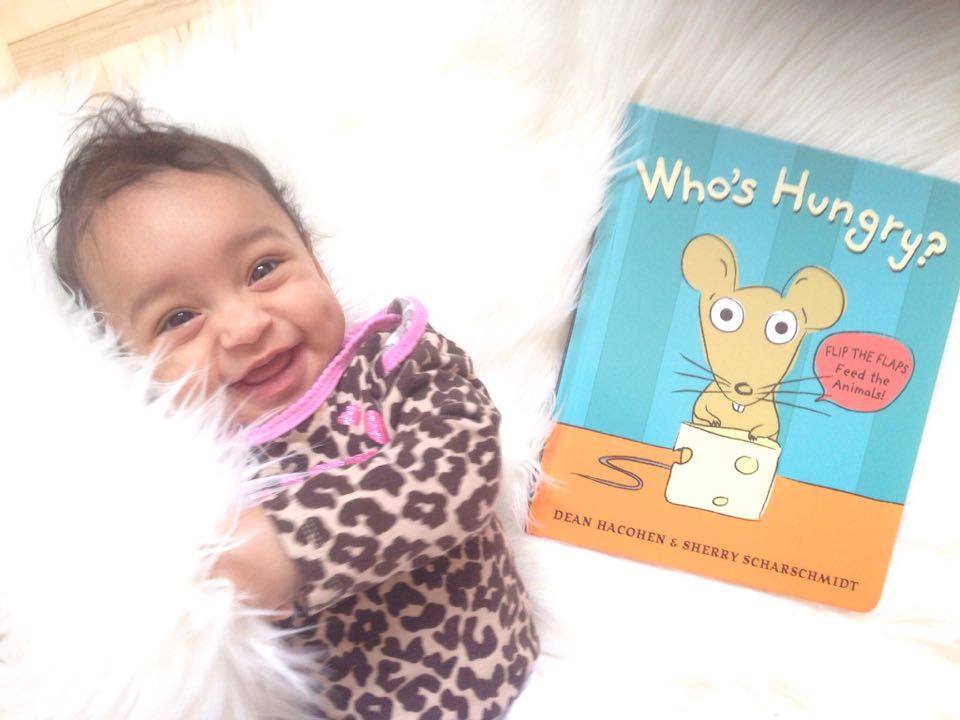 After a full tummy, she rewarded me with a HUGE smile! Such a happy baby.
Tuck Me In!
Tuck Me In was a HUGE success with both my daughter and my seven years old son. I read it to them before bed and my son (who's can be a bit picky when it comes to his books) said: "That's a really good book!"  Score!
The books are fun to read with big beautiful pictures. Both stories have animals in them, so it makes it fun to have the kids (my son in this case) point out and name the animals.  I had so much fun reading them to my little ones.
I can see my daughter's face getting so excited when I read to her. She looks over to me and then back to the book, and I can see her little brain working. Maybe trying to figure out what I'm doing? Cutest thing ever!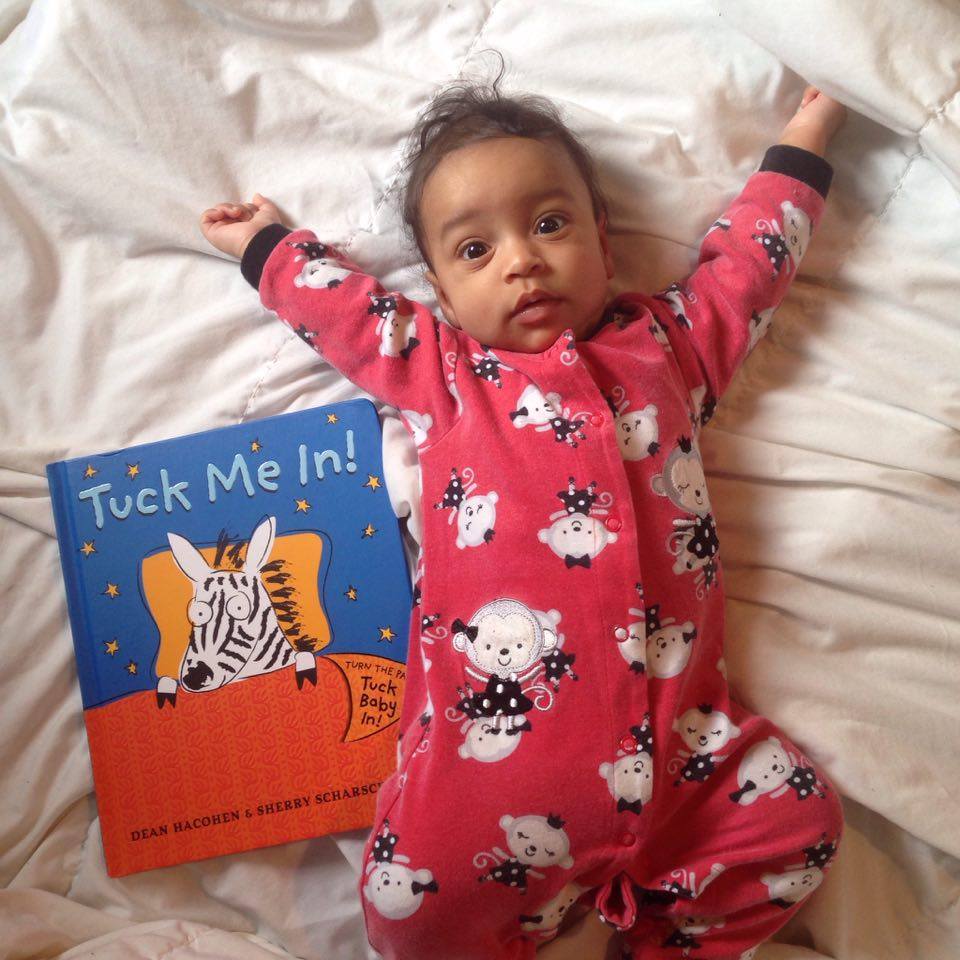 All ready for bed here. She's so cute when she gives me the "serious" face.
Reading is such an important part of a child's development. I know not everyone reading this post has little ones, but these books also make for some pretty awesome gifts. When you give a child a book, it's like a gift that keeps on giving.
You can pick up a copy of both books at your favorite bookstore or library. You can also get a copy on Amazon (links will be provided at the bottom).
Be sure to  follow Tuck Me In on Facebook and Twitter
Pick up a copy of Tuck Me In and Who's Hungry on Amazon.
That's it for today. I hope you guys enjoyed this review (and baby spam). Do you enjoy reading to your kids? Know someone that would enjoy these books?
Be sure to subscribe to my blog for more reviews and baby spam (of course). You can also follow me on Instagram and Facebook to stay updated when a post goes live.
**Btw this isn't a sponsored post. I did get the two books for free.