Today I woke up feeling blessed! Yes, even with a headache and the need to crawl into a dark closet and sleep till next year! I felt blessed. I'm wanted to take a moment to wish all the moms a Happy Mother's Day and show you what I got from the Little Man.
Feeling Blessed! Happy Mother's Day
I had the choice today to have a good day or a crappy day! I took a hot shower, made me some tea and decided that I will have a wonderfully blessed day, and I did! I have an amazing little boy who tells me how awesome that I am. He also tells me that I'm the best mom in the world *grin* What more could I ask for?
I hope all the beautiful mommies out there are having a wonderfully blessed day!
Happy Mother's Day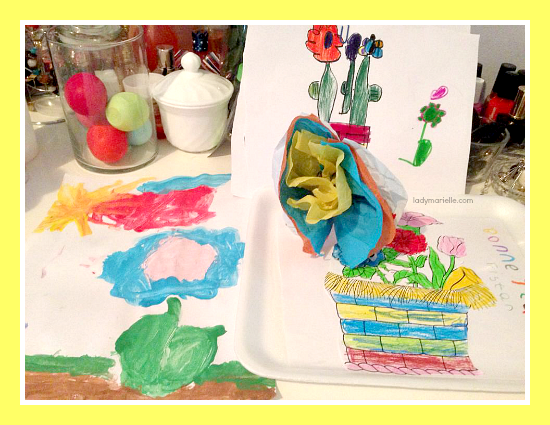 I feel that today isn't just about me but about my kid too. I wouldn't be a mom if it weren't for him.
What are your plans for Mother's Day? Whatever it might be, don't forget to take a moment and hug your little ones tightly.
Subscribe to my blog for updates. You can also follow me on my social channels.
Facebook – Instagram – Twitter