For the month of February, I only signed up for the Scent of the month (Sparkling Citrus Pear) and opt out of the warmer. Why may you ask? Well, I'm simply not big rooster fan. The warmer of the month is a rustic white roster. It would be perfect in the kitchen, but I'm more of an owl lover (yes, I'm biased)! The warmer of the month is described as follows, "The rustic charm of the French countryside captured in beautiful white ceramic."

Here are my what warmer and the scent of the month! I love my whoot (again, being biased)!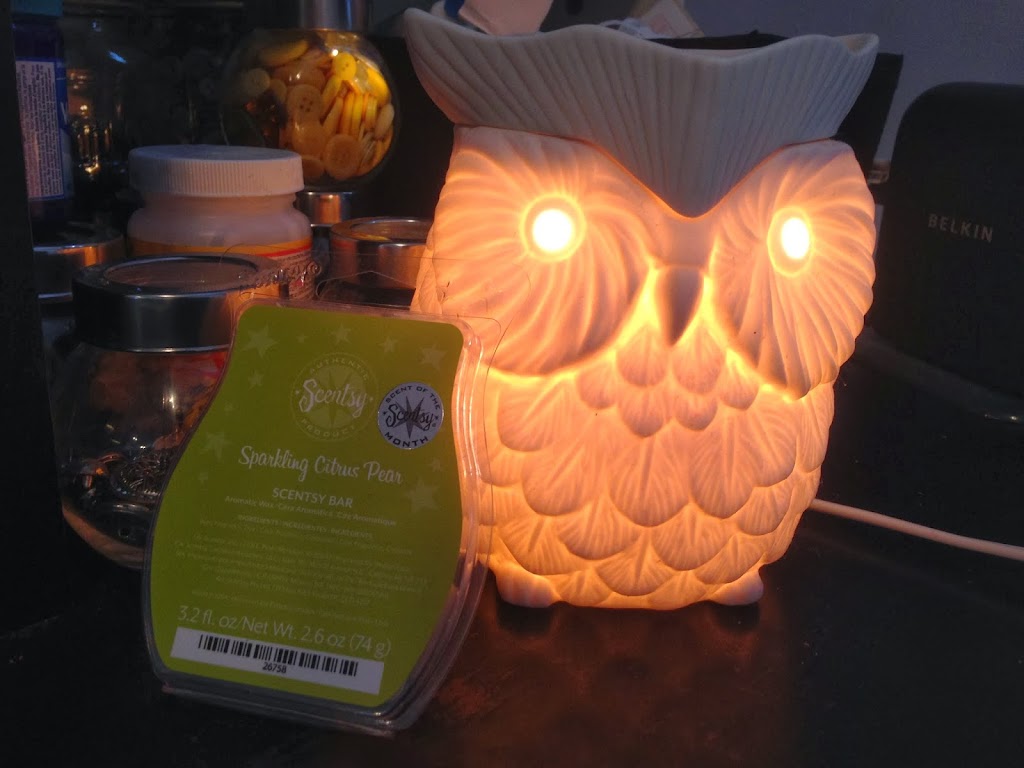 I just LOOOVE the way it glows! 
My first impression of the scent of the month was "meh" at first sniff (while it was still in the container). Then I warmed it and was pleasantly surprised by the light refreshing scent.
The description for Sparkling Citrus Pear is, "
Sweet nashi pear, enlivened by citrus zest and bright lemon verbena.
" I have no idea what "lemon verbena" is, do you?  
As always, you can get the warmer and scent of the month at 10% off throughout the whole month of February! Do get yours be sure to check my website here. If you are looking for a local Scentsy rep, you can go on the corporate website for help. 
Check out this cute little video for the scent of the month! You can almost smell the pears!
Scentsy's February Scent and Warmer of the Month Video
Here you have the scent and warmer of the month! You can go and check what the scent and warmer were for the previous month here! 
What do you think of this warmer? If you could get this warmer, where would you place it? I love hearing from you guys!