Hey there, hungry food enthusiasts! Have you ever been in a hunger emergency, desperately seeking something satisfying but quick and easy to prepare? Well, guess what? I've got the perfect solution for you – Shrimp Ceviche! This delightful dish not only curbs your hunger pangs in a flash but also delivers a burst of fresh, tangy flavors that will leave your taste buds doing the happy dance. This easy shrimp ceviche recipe is the ultimate go-to recipe when you're feeling famished and need a delicious pick-me-up.
Easy Shrimp Ceviche Recipe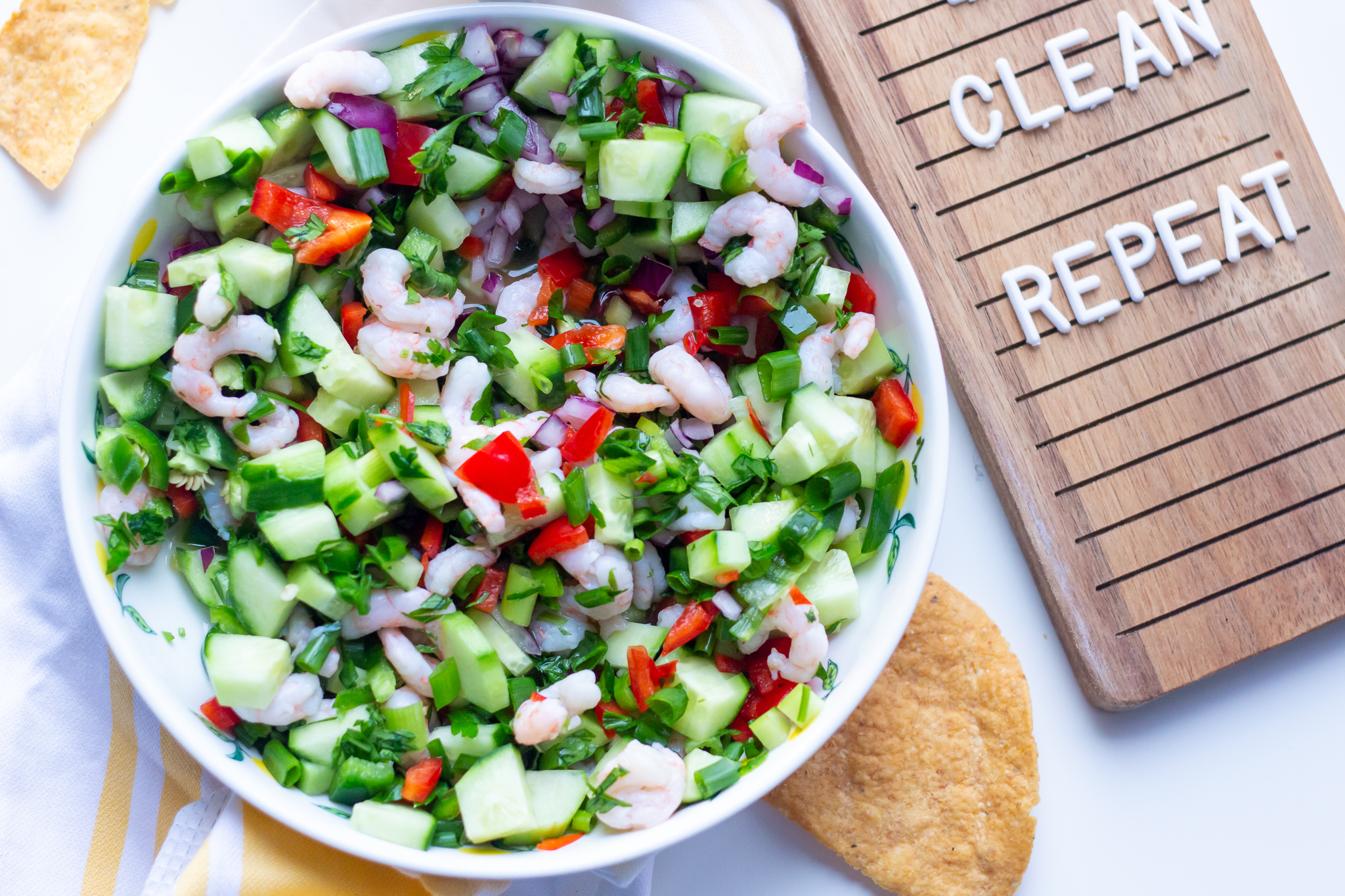 Enjoy the irresistible taste of succulent shrimp and zesty goodness!
Ingredients
1 pound (450g) shrimp, peeled, deveined, and tails removed
1 cup fresh lime juice (about 8-10 limes)
1/2 red onion, finely chopped
1-2 cloves garlic, minced
1-2 jalapeño peppers, seeded and finely chopped (adjust to your spice preference)
1 tomato, diced
1 cucumber, diced
1/2 cup fresh cilantro, chopped (I don't like the taste of cilantro so I use a handful of parsley instead)
Salt and pepper to taste
Tortilla chips or crackers for serving

Steps
1. Start by blanching the shrimp: Bring a pot of water to a boil, add the shrimp, and cook for 1-2 minutes until they turn pink and opaque. Do not overcook. Immediately remove them from the boiling water and place them in a bowl of ice water to cool rapidly. Drain and set aside.
2. Cut the cooked shrimp into bite-sized pieces.
3. Place the shrimp pieces in a glass or non-reactive bowl.
4. Pour the fresh lime juice over the shrimp, ensuring they are well coated. Cover the bowl and refrigerate for about 20-30 minutes or until the shrimp turns opaque and no longer looks raw.
5. While the shrimp is marinating, prepare the rest of the ingredients.
6. Drain the excess lime juice from the shrimp.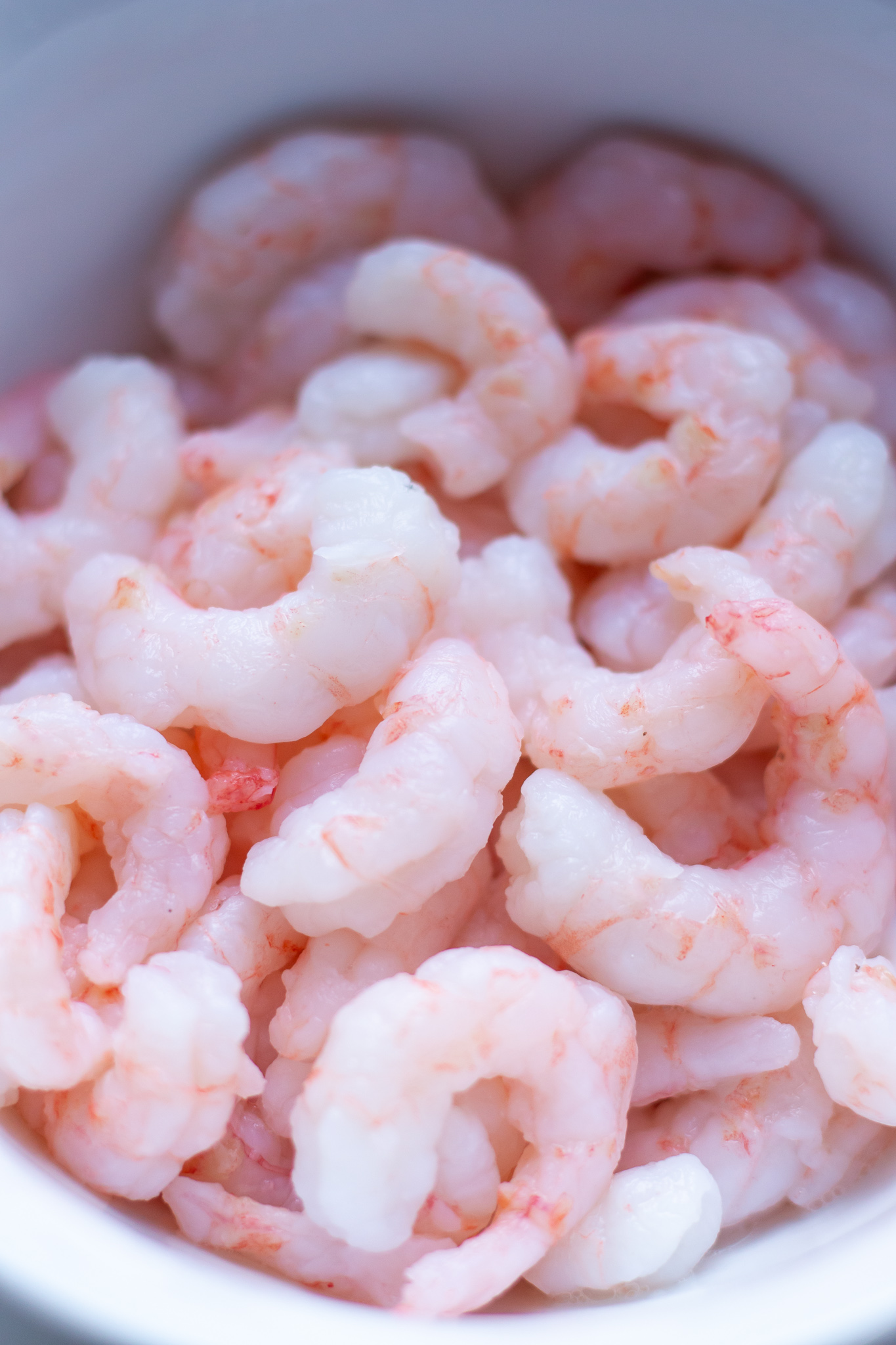 7. Add the finely chopped red onion, minced garlic, chopped jalapeño peppers, diced tomato, and chopped cilantro to the shrimp.
8. Gently toss everything together until well combined.
9. Season with salt and pepper to taste. Adjust the lime juice and seasoning as needed.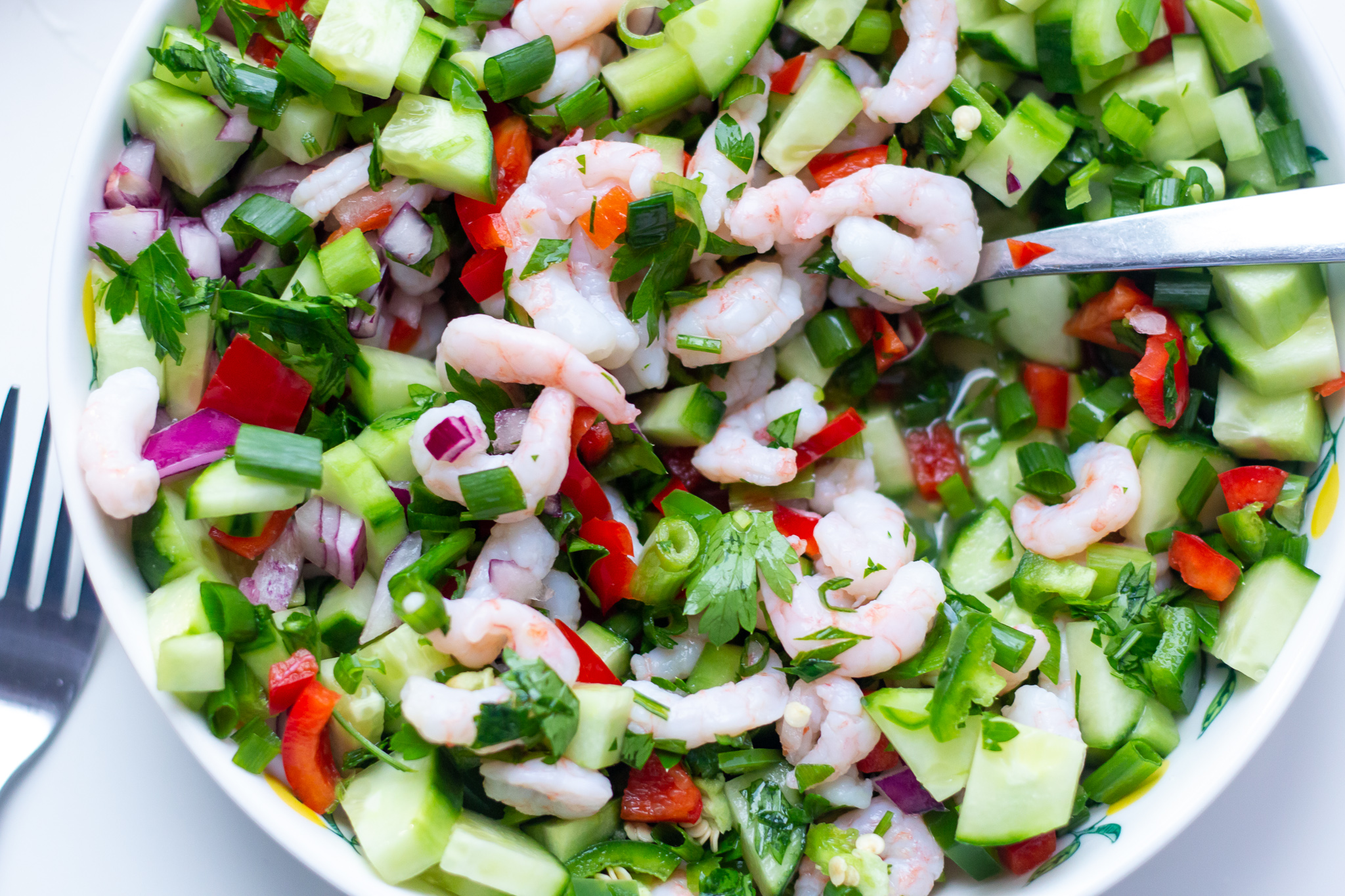 10. Cover the bowl again and refrigerate for an additional 15-20 minutes to allow the flavors to meld.
11. Serve the shrimp ceviche chilled with tortilla chips or crackers.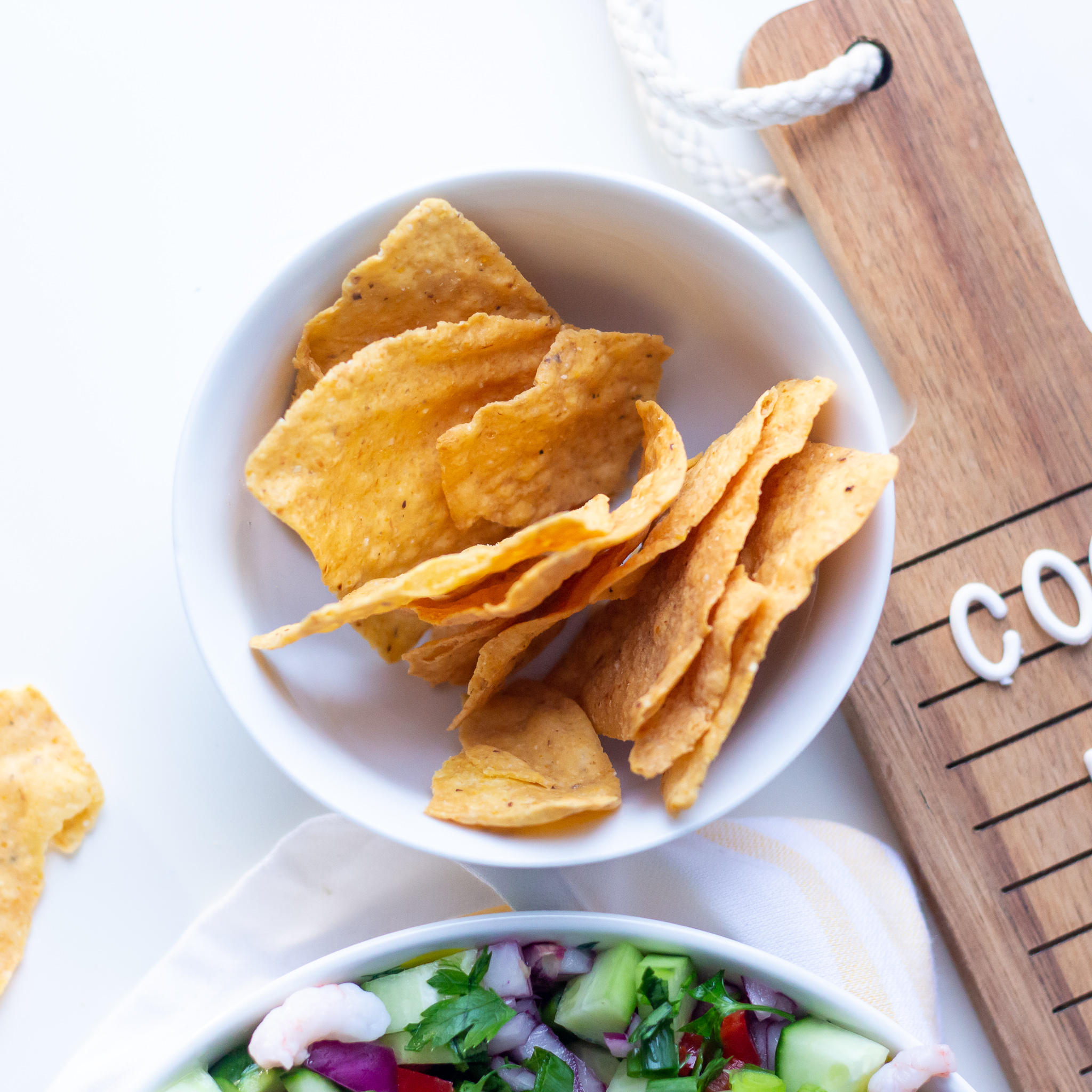 PIN IT!
Enjoy your delicious wild Argentina shrimp ceviche! It's a zesty and delightful dish that's perfect for a quick appetizer or snack.
Be sure you are subscribed so that you don't miss a thing!
Let's connect!
TikTok | Facebook | Instagram | Pinterest | Youtube | Bloglovin