Valentine's Day is equally a big deal for children as it is for adults. Every year I look forward to making easy DIY Valentine's Day gifts with my son for the children in his class.  It's a fun way to get crafty and creative while spending time with him. He looks forward to it too because he always has tons of out of the box ideas. I find it so easy to come up with ideas for my son's class but I always seem to over-complicate the adult portion of Valentine's Day.  The cliché gifts are boring, but they are my go-to when I am stumped on what to get. My mom gets flowers, and my husband gets a tie or a shirt. We all get so worked up over trying to find the perfect gift; sometimes we buy gifts our spouses have no interest in. This year I opted for a simple solution that was personal and cost-effective; I made easy DIY Valentine's Day gifts which are appropriate for adults.
Easy DIY Valentine's Day gifts | 

Pia Barnes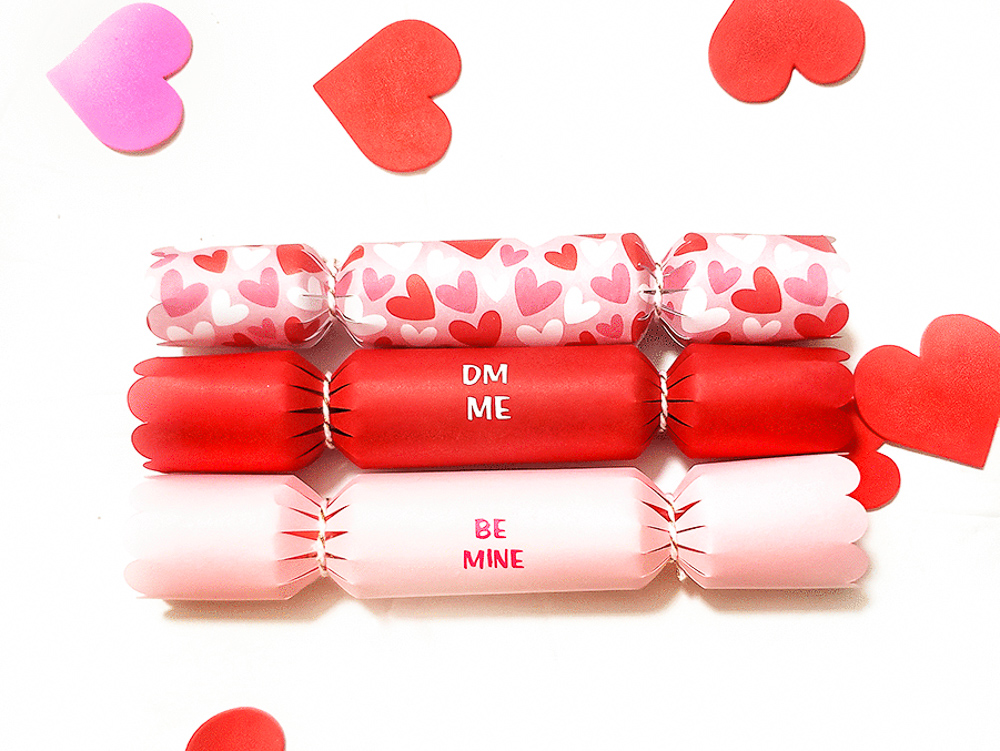 Below are 5 easy DIY Valentine's Day gifts I made.
Let's get started.
Pillow
When I was deciding what phrase I would use for this pillow, I thought it was perfect to go with a phrase that is family focused in order to give the pillow a timeless feel.  This idea is the perfect gift to warm anyone's heart. These are the supplies I used:
Cricut Easypress

Cricut Maker

Everyday Iron-on

White Pillow cover
As an alternative, you can use an iron rather than a Cricut Easypress.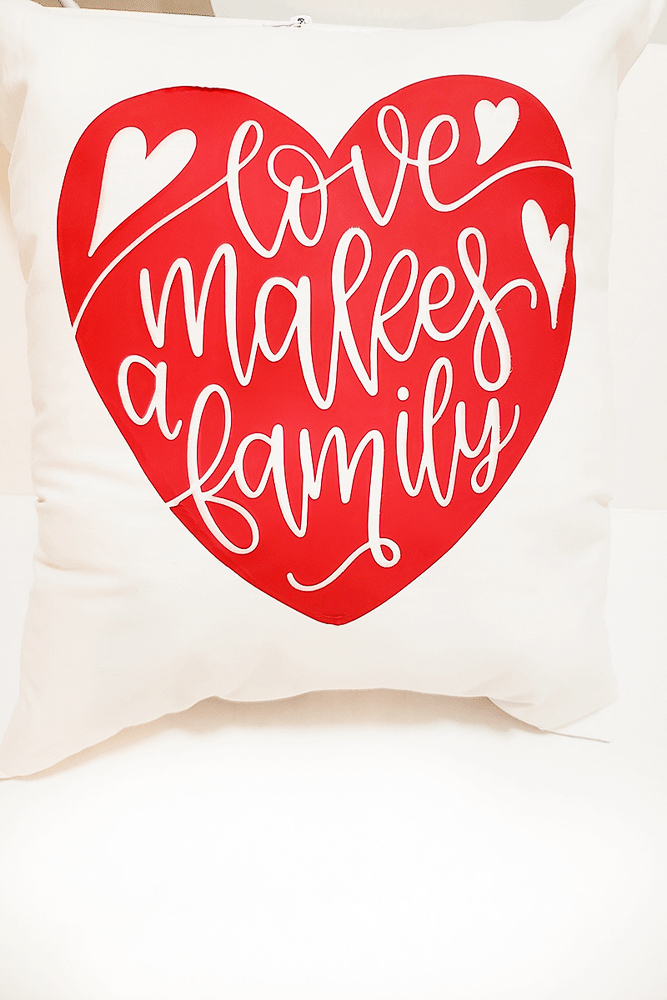 Candy gift box
How cute is this heart patterned gift box filled with Valentine's Day jelly beans? I opted for jelly beans but feel free to use any candy or chocolate such as the pink Hershey's Kiss.  I think the heart-shaped transparent window is the cherry on top! These are the supplies I used:
Cricut Maker

Patterned Copy paper

Hot glue gun

Cellophane

Ribbon

Valentine's Day Jelly Beans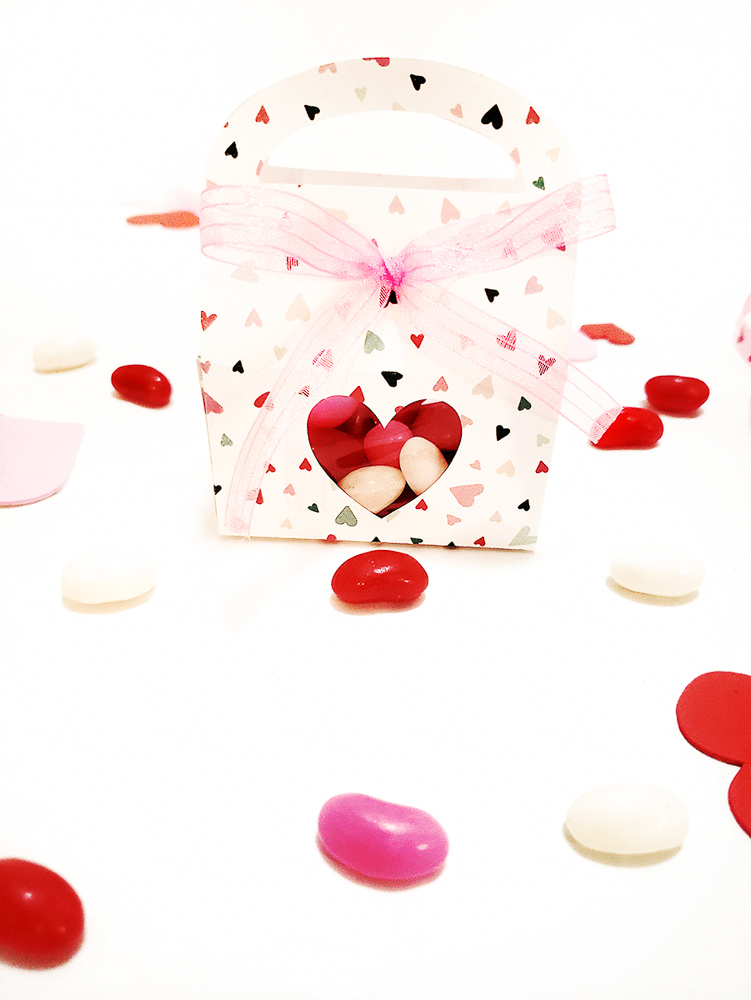 Valentine's Day Crackers
We all know the deal with these crackers right? The name is misleading because the packages don't necessarily contain crackers; it simply means the package makes a snapping sound when opened! When I made these, I had no intention of putting crackers in them and you shouldn't either! They should be used for love notes! It could be 1 day or 7 seven days of romantic love notes. The possibilities are endless. Get creative! These are the supplies I used:
Cricut Maker

Patterned Copy paper

Hot glue gun

Twine

Cups
Have you seen the movie Love Actually? It's a cheesy, funny, early 2000s film about how complex love can get yet it's Love Actually! Get it? Now aren't these mugs that much cuter? I was talking to my colleague at work and she actually gave me the idea, I screamed in excitement because it was the perfect line I was looking for!   These are the supplies I used:
Cricut Maker

White Vinyl

Lollipop with sticker
I wanted to create a cute sticker that really embodied how sweet it is to be loved and what better way to do that than with a personalized lollipop?  There is no way I could talk about DIY and not include personalized lollipops! They are super easy! Just stick the sticker paper in the printer and you are done! These are the supplies I used:
Cricut Maker

White Sticker paper

Lollipops

Valentine's Day ribbon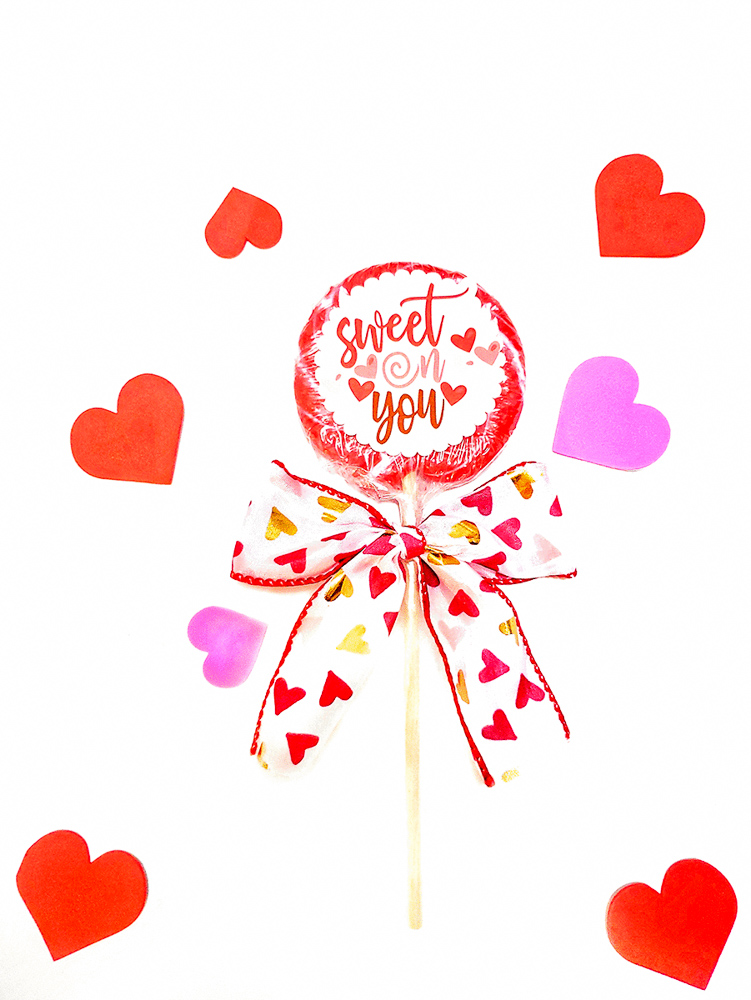 Thank you, Pia Barnes, for sharing these amazing DIYs with us!
Pia Barnes lives in Toronto, Canada with her amazing husband and 3 children. I've been following Pia on Instagram for a while and was super excited when she decided to launch her blog! Be sure to go check it out HERE!
Follow her on Instagram, and Facebook for more fun and simple diys.
PIN IT!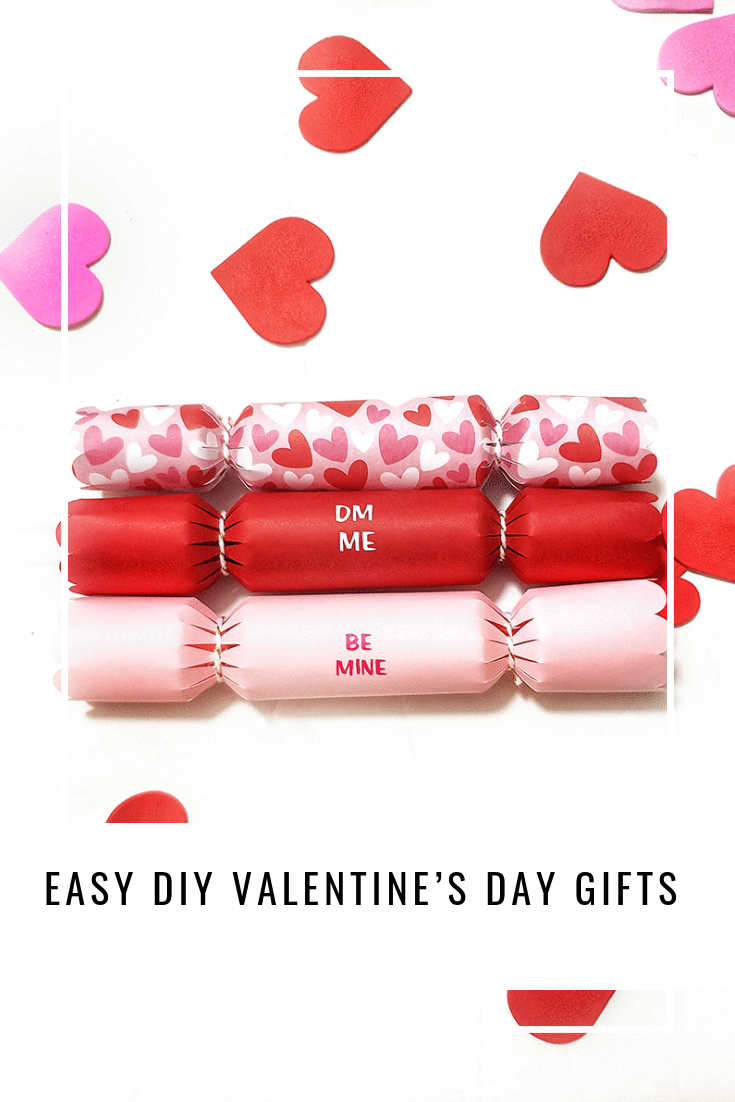 Be sure to subscribe to my blog for an update when a new post is live!
Let's connect!