Have you tried mango salsa before? I was born in Haiti and spent many years in Florida; how could I NOT love mangoes? One of my fondest memories is mango season in Florida when my uncle would bring us a huge bag of juicy mangoes from a friend's backyard. I'm an adult now, and my love for mangoes hasn't changed at all. One of the ways I enjoy mangoes now is by making mango salsa! So simple and delicious! Check out the steps below!
Delicious Mango Salsa Recipe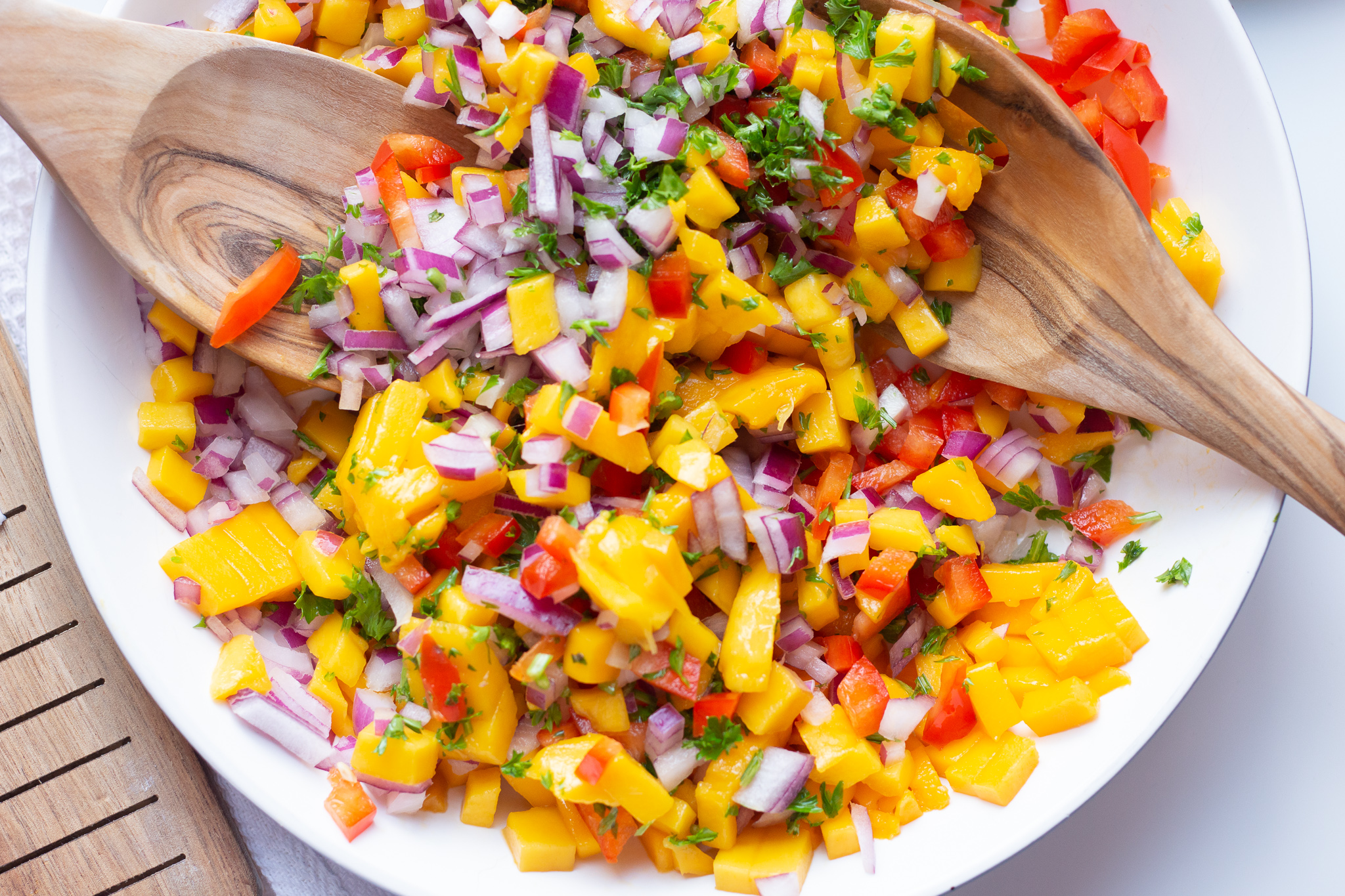 This mango salsa recipe is one of my favorites thing to add to my fish dishes. I love the mixture of sweet/tangy and spiciness.
Ingredients
2 mangoes (sweet is better)
1/2 red onions
1 jalapeño pepper
1/2 tablespoon of lime juice
1 red bell pepper
1/2 cup of parsley finely chopped
Lime wedges for garnishing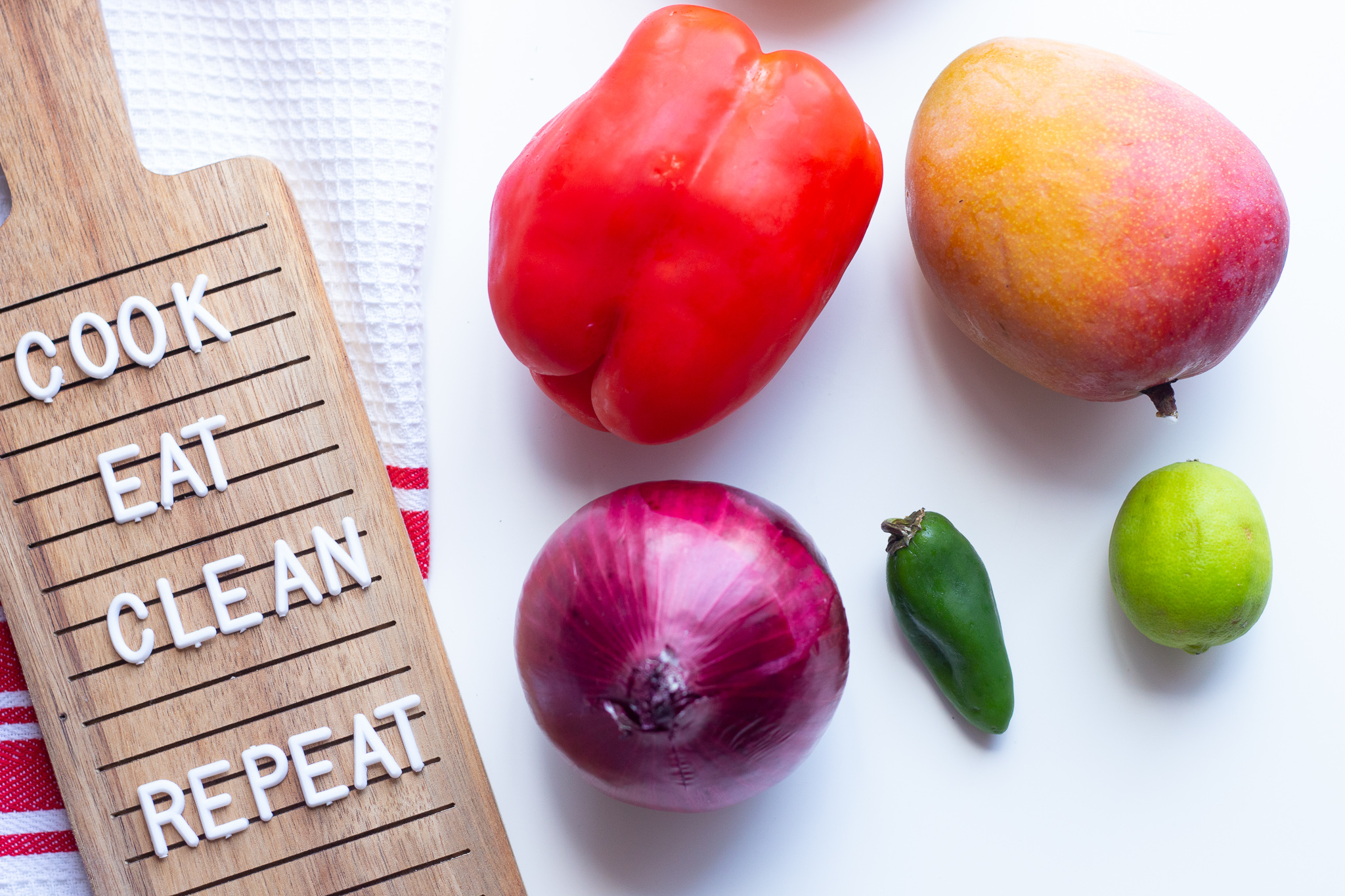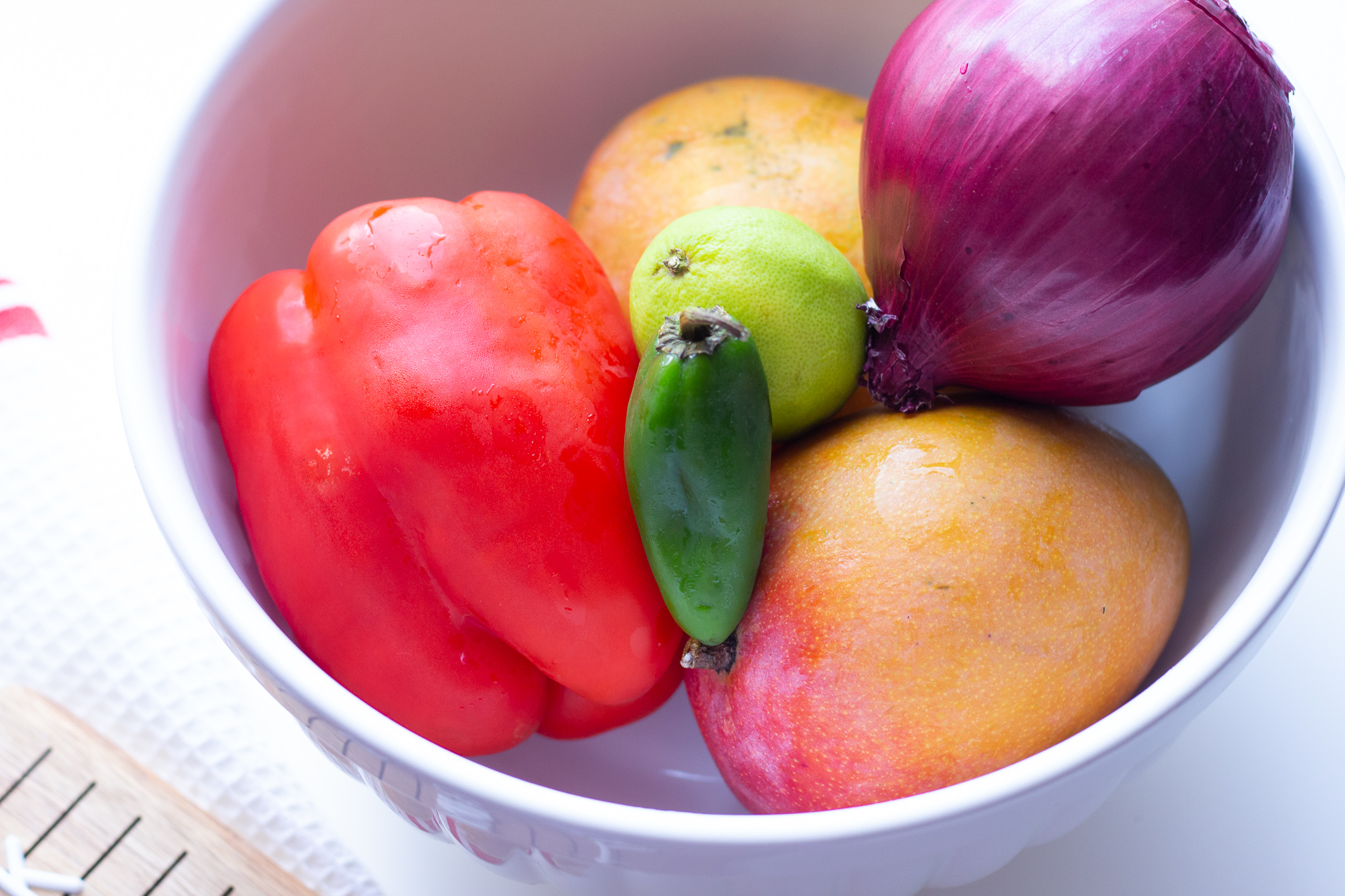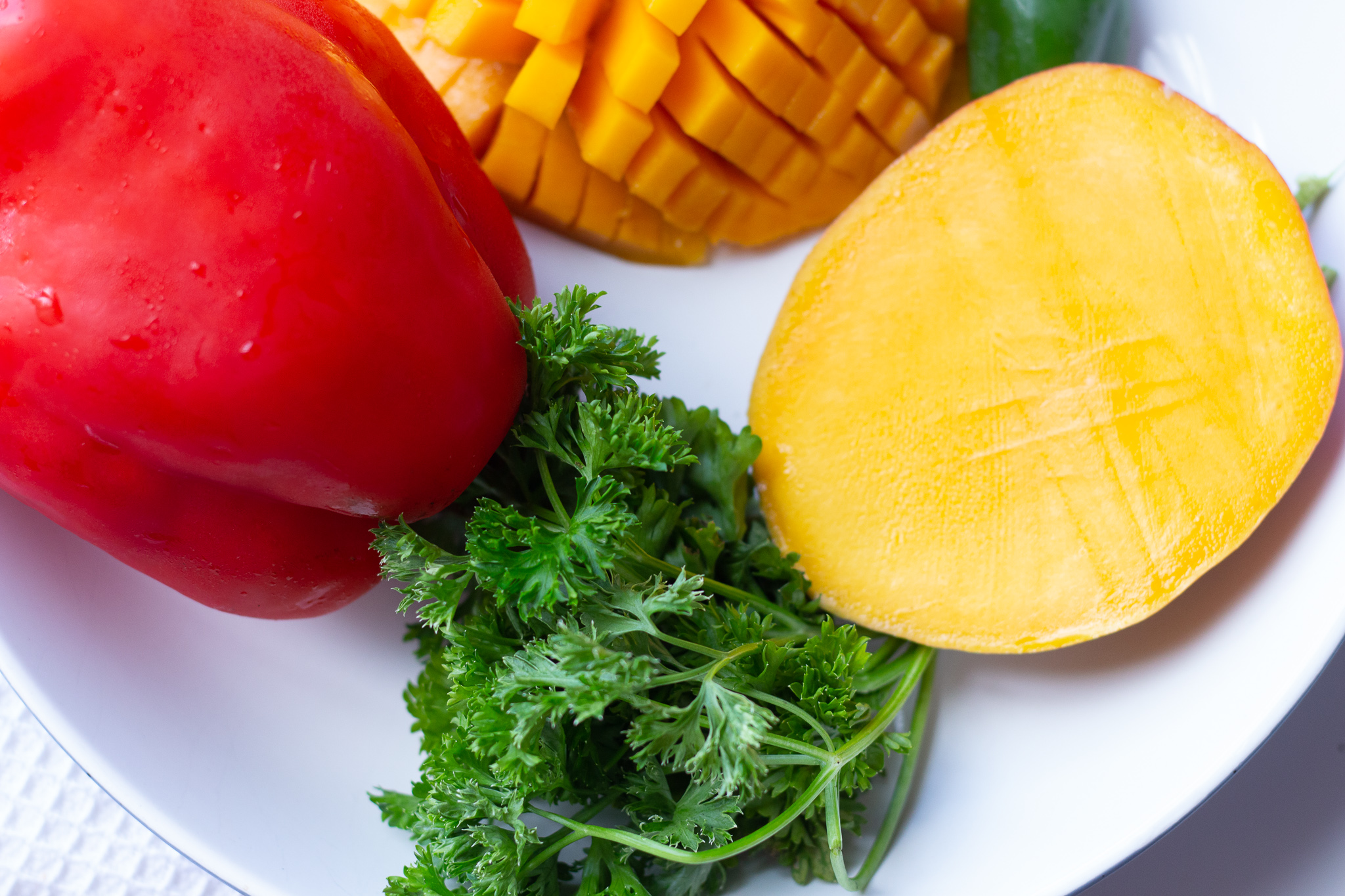 Steps
Cut the mangos, bell pepper, red onion, and jalapeno into small tiny pieces*
Mix it all up.
Squeeze the lime juice over it.
Mix again, and voilà!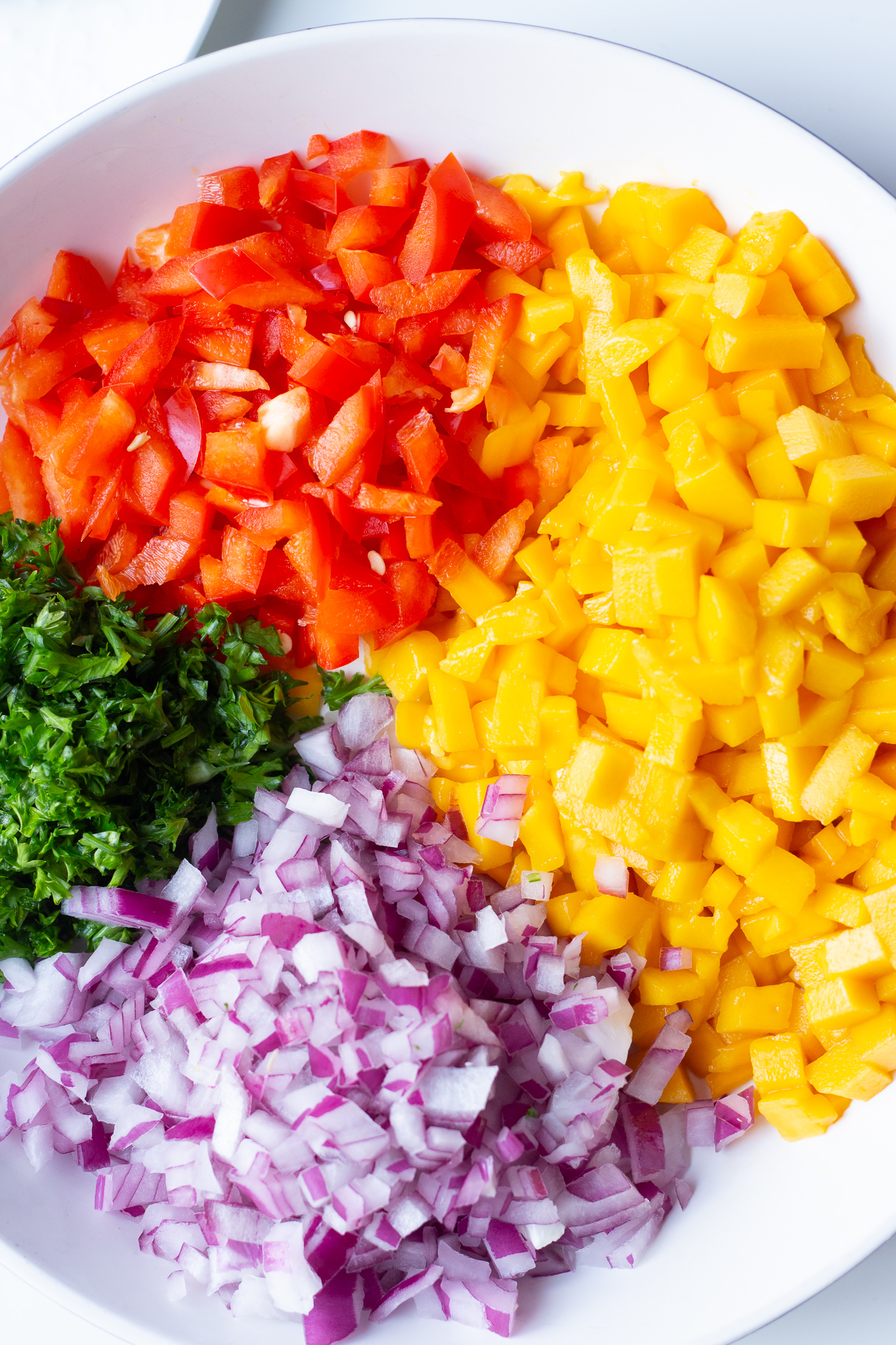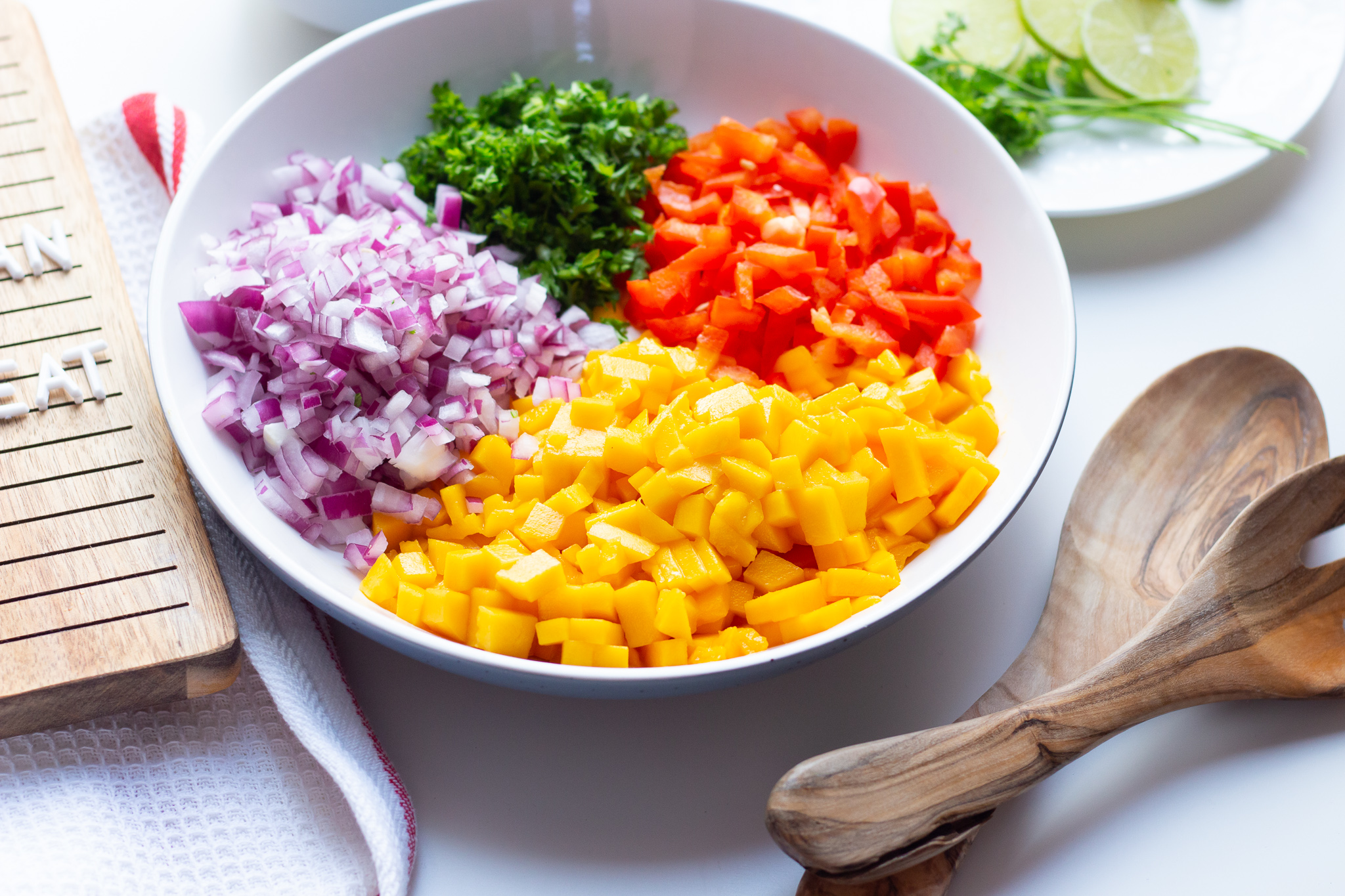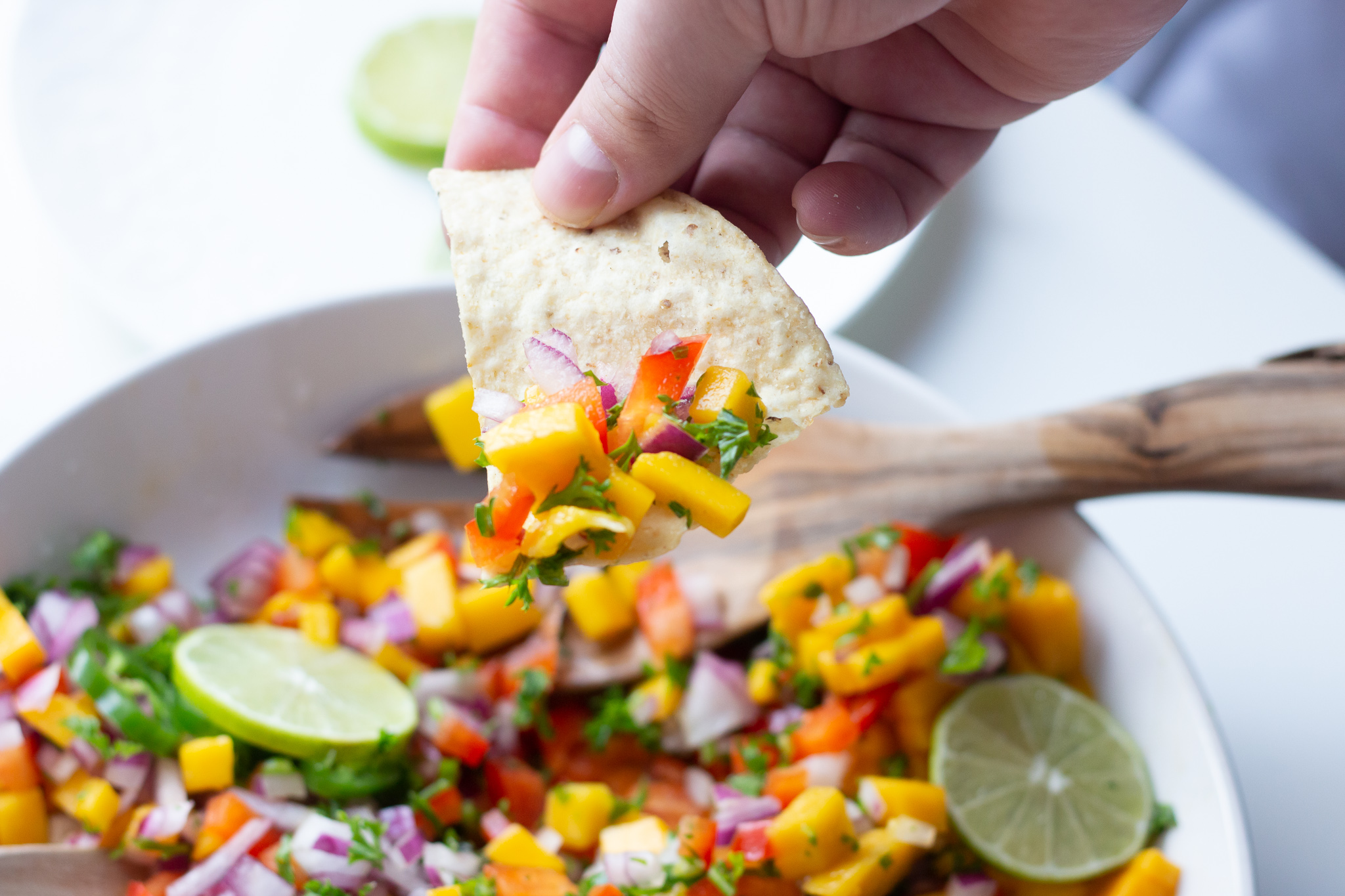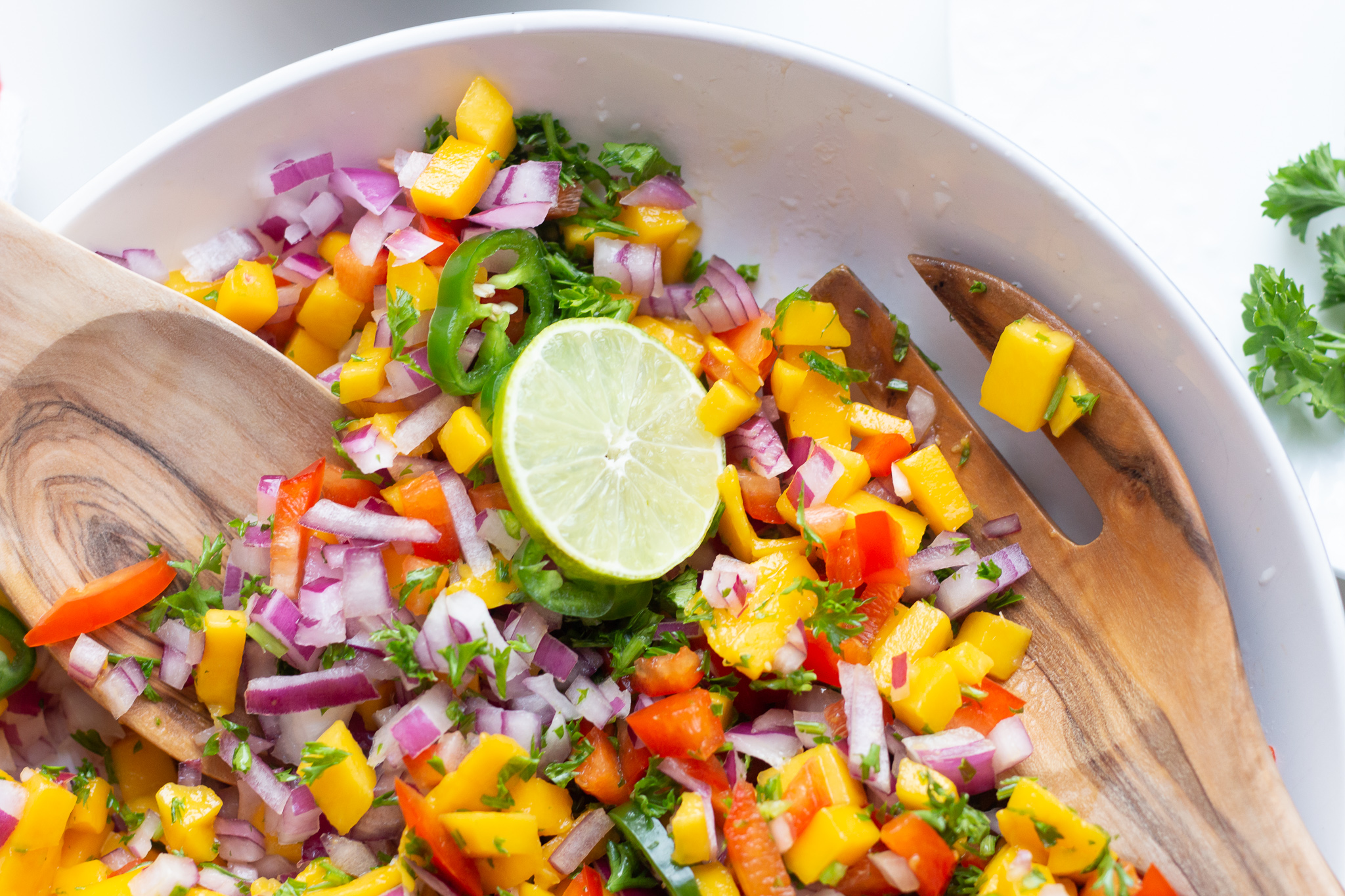 This mango salsa is super simple and delicious. We have it with some chips, but it tastes so much better over some air-fried salmon with rice.
*Tips: You can use a food processor to roughly chop the veggies and simply add them to the cut mangoes.)
Bonus tip: You can try making adding a green apple for an extra bit of crunch. It will also give it a bit of a tangy taste.
Do you like mangoes too? Let me know if there's a recipe I should try making next!