The long awaited December warmer and the scent of the month are finally here!
December's scent of the month is Spiced Berries "Frankincense and myrrh waft beneath decadent berries to create a timeless scent." If I had to describe this scent in one word, it would be "Christmas-say". When I warmed it up, I could smell cinnamon and just a bit of berry. It's OK if you like spicy scents. I'm usually a floral girl, but lately, I'm finding that food scents and sweet ones are what I go for, it all depends on my mood. With all the different scents, it's hard to stick to just one.
The warmer of the month is an addition to the LampShade collection. Silver Frost is gorgeous! I just love the snowflakes!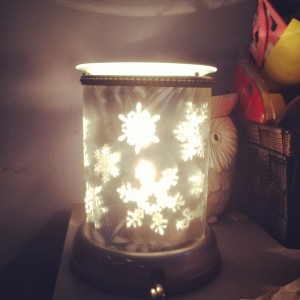 My whoot warmer is creeping in the back lol
I did a quick little video with my son Tristan. He loves helping me out (even when I'd rather do it alone-kids…).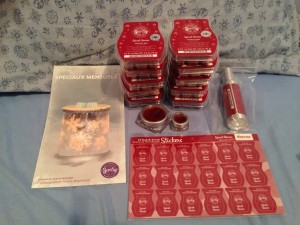 Everything that is included in the Scent of the Month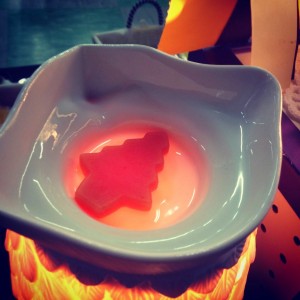 Christmas tree molds of spiced berries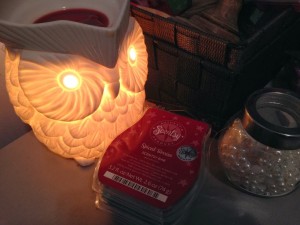 Yum
It's my very first time using movie maker to edit my videos. Feedback
are always welcomed! Do you have a favorite scent? Love hearing from you!
**Check out the November's scent and warmer of the month!