This is a sponsored post written by me on behalf of Rubbermaid®. All opinions are 100% mine.
It's picnic season y'all! That's not a thing? Well, it totally should be! With some sunny days in our foreseeable future, I'm excited to be able to enjoy a picnic with my family finally. Last year we had such perfect weather that Jazzy and I would often enjoy our meals right on the deck. Today I'm talking about some simple picnic food ideas that you can pack for an impromptu picnic and a secure and also colourful way to take them along!
Simple Picnic Food Ideas For an Impromptu Picnic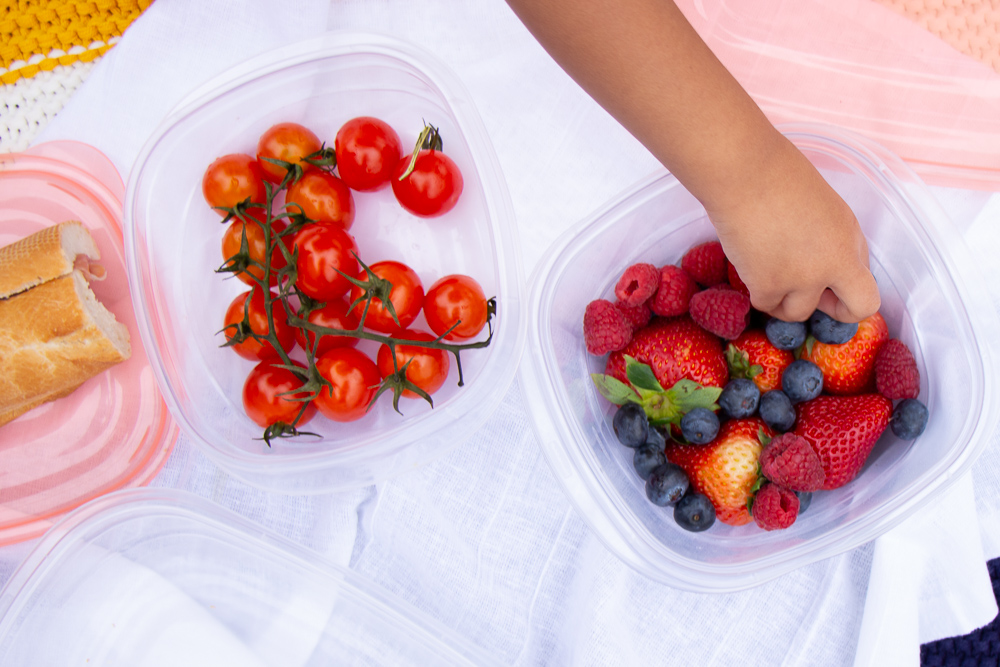 When I think of a picnic with kids, I want simple, mess-free "ish" and easy to pack. I also go for foods that are quick to make because the last thing I want to do is spend hours preparing it, that sort of defeats the whole "impromptu" aspect. Below are some of my favorite simple picnic food ideas.
Simple veggies – I stay away from things that require peeling or cutting! Cherries tomatoes are perfect for an impromptu picnic!
Sandwiches – Is it really a picnic without a sandwich? I mean, is it?!  I like using a banquet along with some cold meats and cheese.
A bowl of fresh fruits – Sorry watermelon, you can't come to the impromptu picnic! I want to keep it as mess-free "ish" as possible, so fruits such as strawberries, raspberries, and blueberries are my favourites to pack.
Mixed Nuts
Crackers
Humus
Pasta salad
Tomato pie
For our recent impromptu picnic, I packed all my delicious food in the limited edition Rubbermaid TakeAlongs® Summer Colours!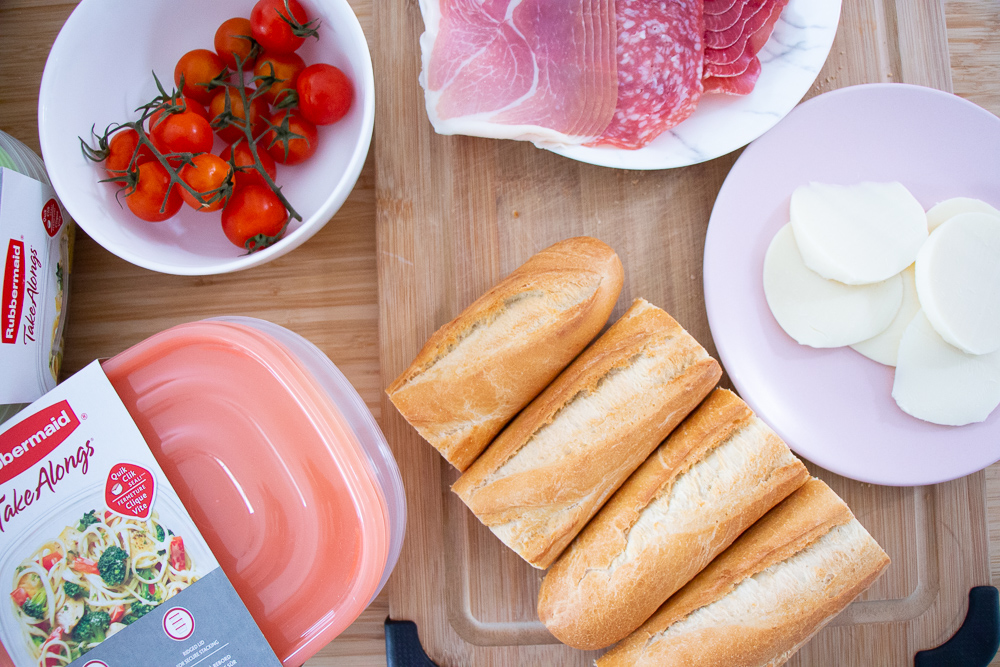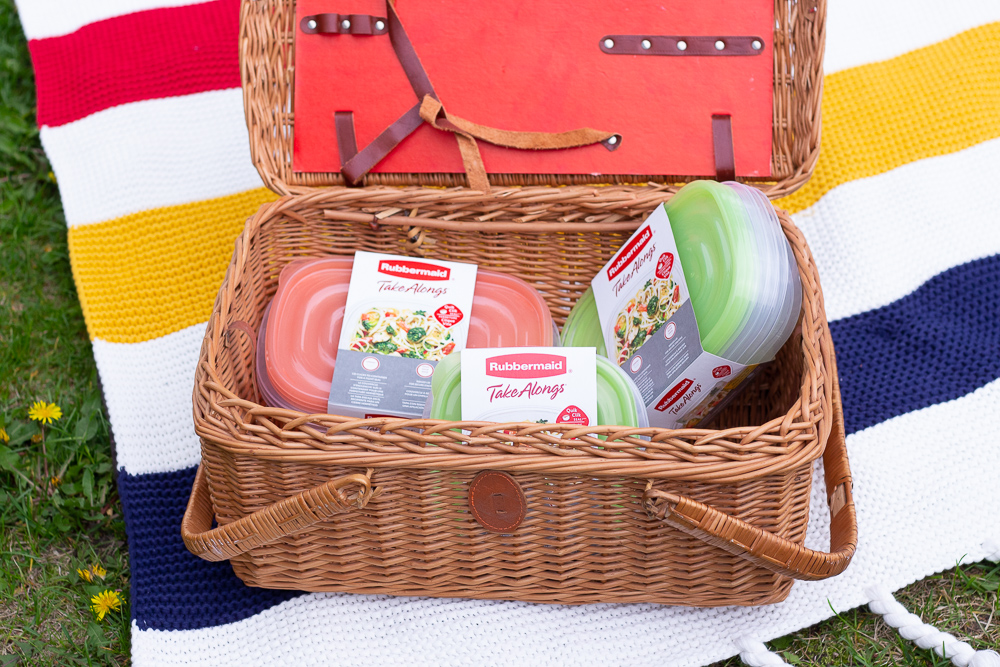 Rubbermaid TakeAlongs® Summer Colours
The containers have a Quik Clik Seal that keeps food in the container and helps prevent spills. So let's say we were going on a planned picnic and wanted to bring a delicious and creamy coleslaw, I wouldn't have to worry about it spilling all over my picnic basket.
I love that I can pack larger servings for our family of four in the containers. Now you may be thinking; Marielle, I don't really do picnics, what do I need these containers food? Well, don't be fooled; these containers are not made merely for picnics! The containers aren't just for picnics!
The Rubbermaid TakeAlongs® are microwavable, dishwasher, and freezer safe. So you can use them for daily use.  They are also great for packing lunch for work. Both the bases and lids are BPA FREE as well.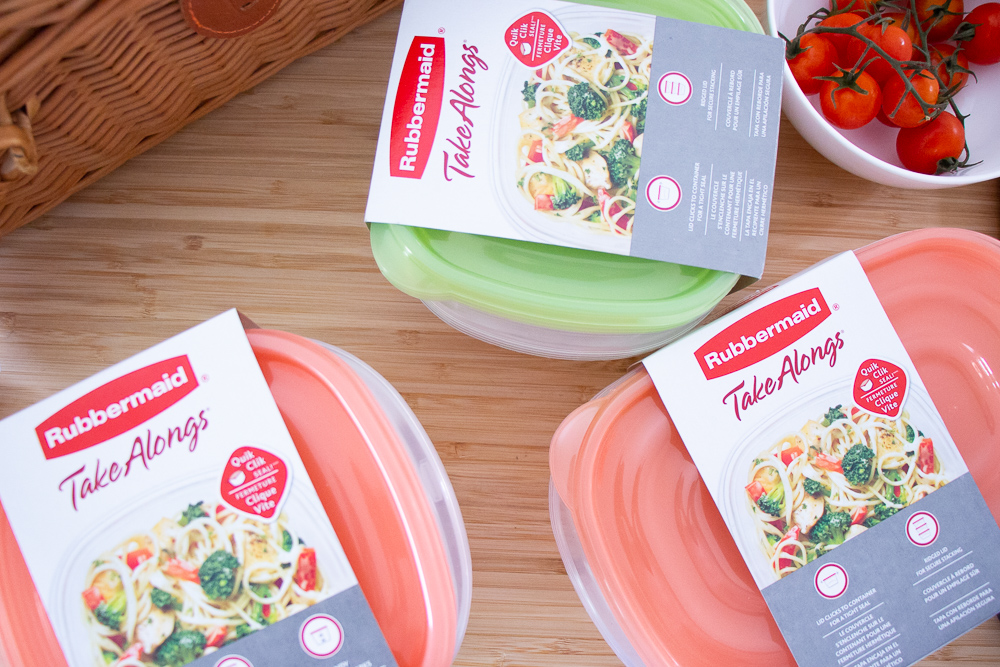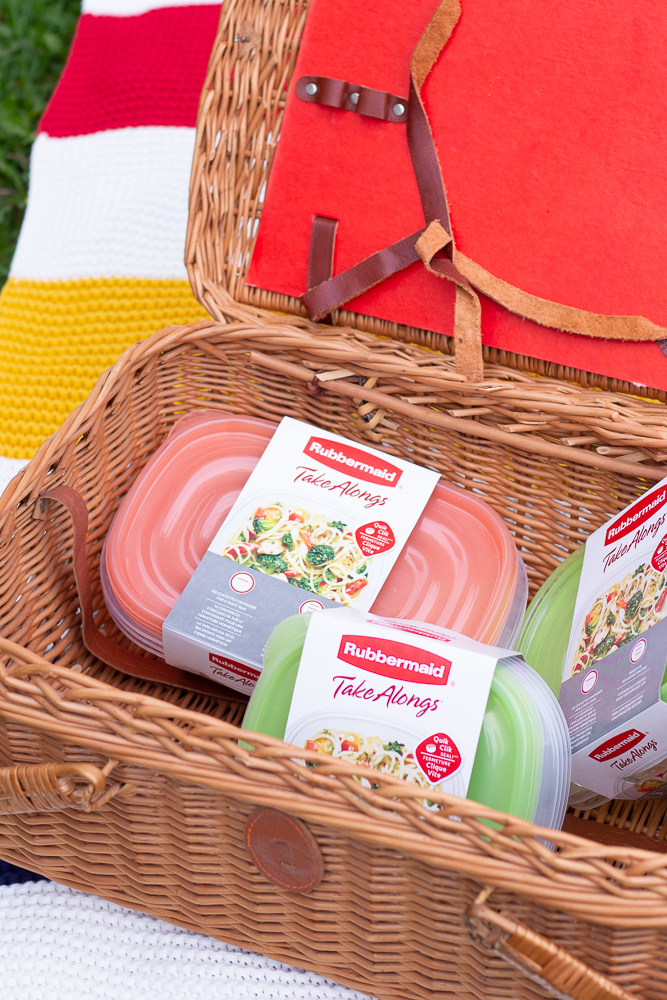 The limited edition Rubbermaid TakeAlongs® Summer Colours are the perfect containers for an impromptu picnic in the park or right in your backyard! Find them at Walmart on your next shopping trip! click to get your coupon
What other simple picnic food would you pack in your limited edition Rubbermaid TakeAlongs® Summer Colours?
Be sure you are subscribed so that you don't miss a thing!