Raise your hands if you enjoy cleaning. I personally don't. As a work from home and stay at home mom, my to-do list is always a mile long. When I do have some free time, I'd rather spend it doing something other than cleaning. I like to think that I have my cleaning routine down to a pat, but I'm always looking for ways to cut it in half. Today I'm sharing some tips and tricks that I've been using to get my cleaning done quickly.
Cut Your Cleaning Routine In Half With These Tips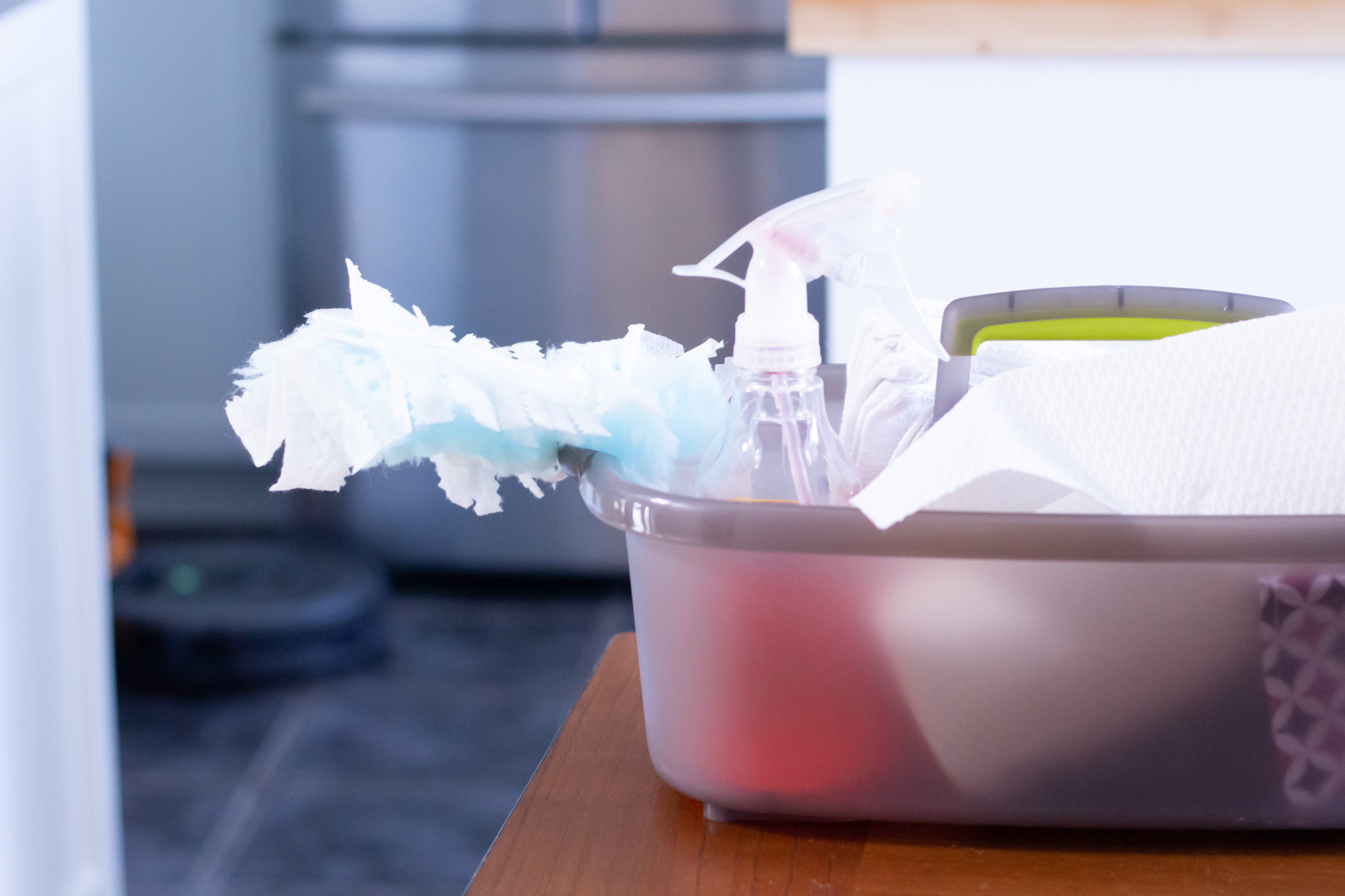 Cleaning is by far my least favorite thing to do. Add a couple of kids to the mix, and it feels like a never-ending task. These tips/hacks have been so useful for getting the job done as quickly as possible. I do 70% of my cleaning at night when everyone is in bed, and the remaining 30% is done in the morning and throughout the day.
Have a cleaning caddy ready
I keep a cleaning caddy in the bathroom upstairs and one in the main floor bathroom, and one under the kitchen sink. Come time for cleaning, the last thing I want to be doing is searching for my cleaning supplies. You can find plastic caddy at your local hardware and dollar store. In my caddy, I keep clean rags, all-purpose cleaners, gloves, and sponges. If you guys are interested, I will do a separate blog post to highlight what's in my kitchen caddy.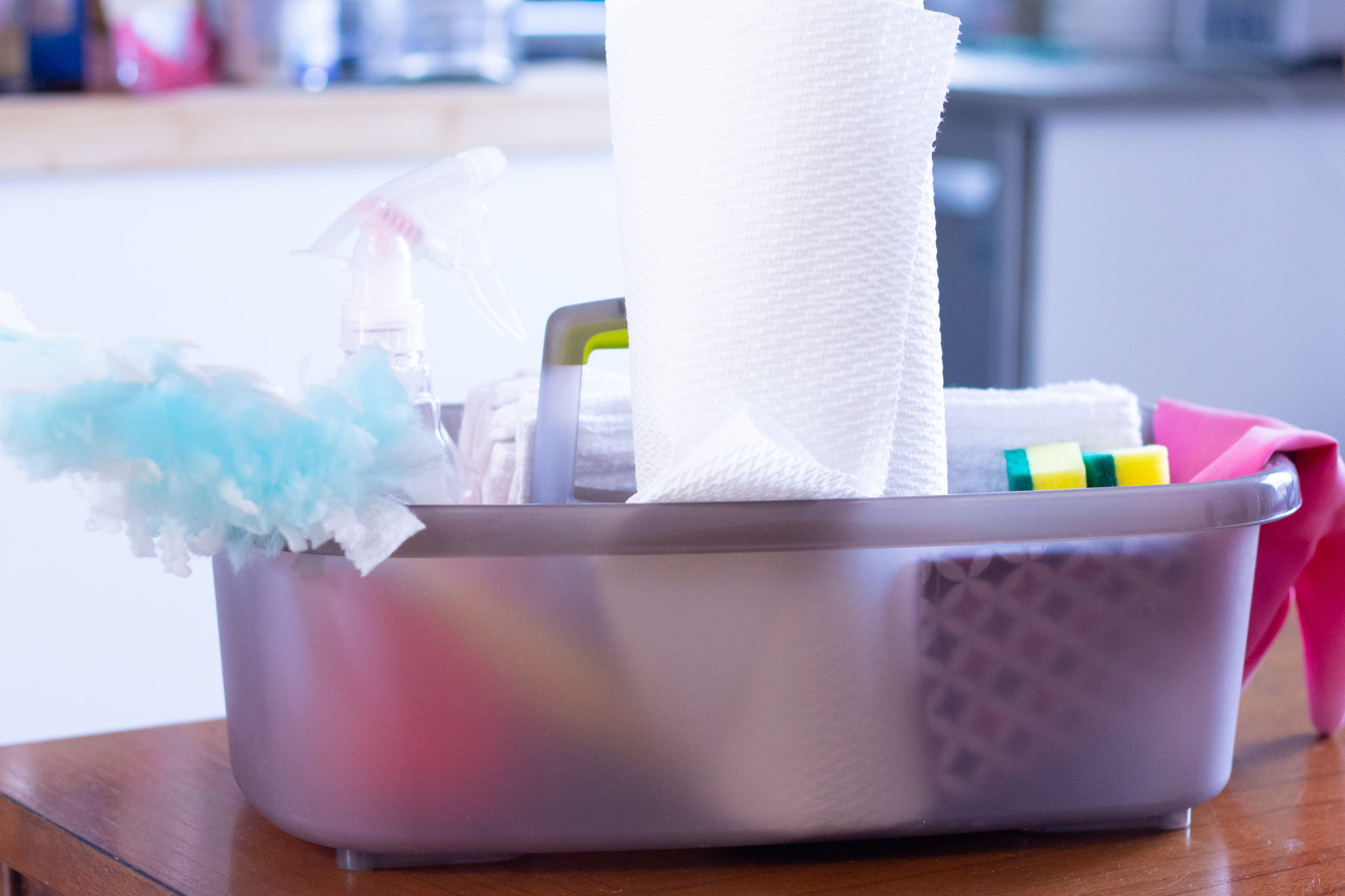 Clean as you go
I do one load of laundry in the morning and aim to have it all dried and folded before I go to bed. I also tidy up the bathroom while I brush my teeth and Jazzy takes a bath. While making breakfast, I will also load up the dishwasher.
Include the family
I'm sure you've heard the saying "cleaning your house with a toddler is like brushing your teeth while eating an Oreo." In all honesty, I try to avoid cleaning when my kids are up. Lol. However, there are some tasks they can help with that allow me to cut down on my cleaning routine quite a bit. For example, Jazzy helps with the laundry. When we get up in the morning, I put all the dirty clothes that I can find and put them in a pile. Jazzy will then throw them down while I make the bed. She also helps me with unloading the dishwasher. On the weekend, my son and his dad will help fold whatever load of clothes that didn't get folded during the week.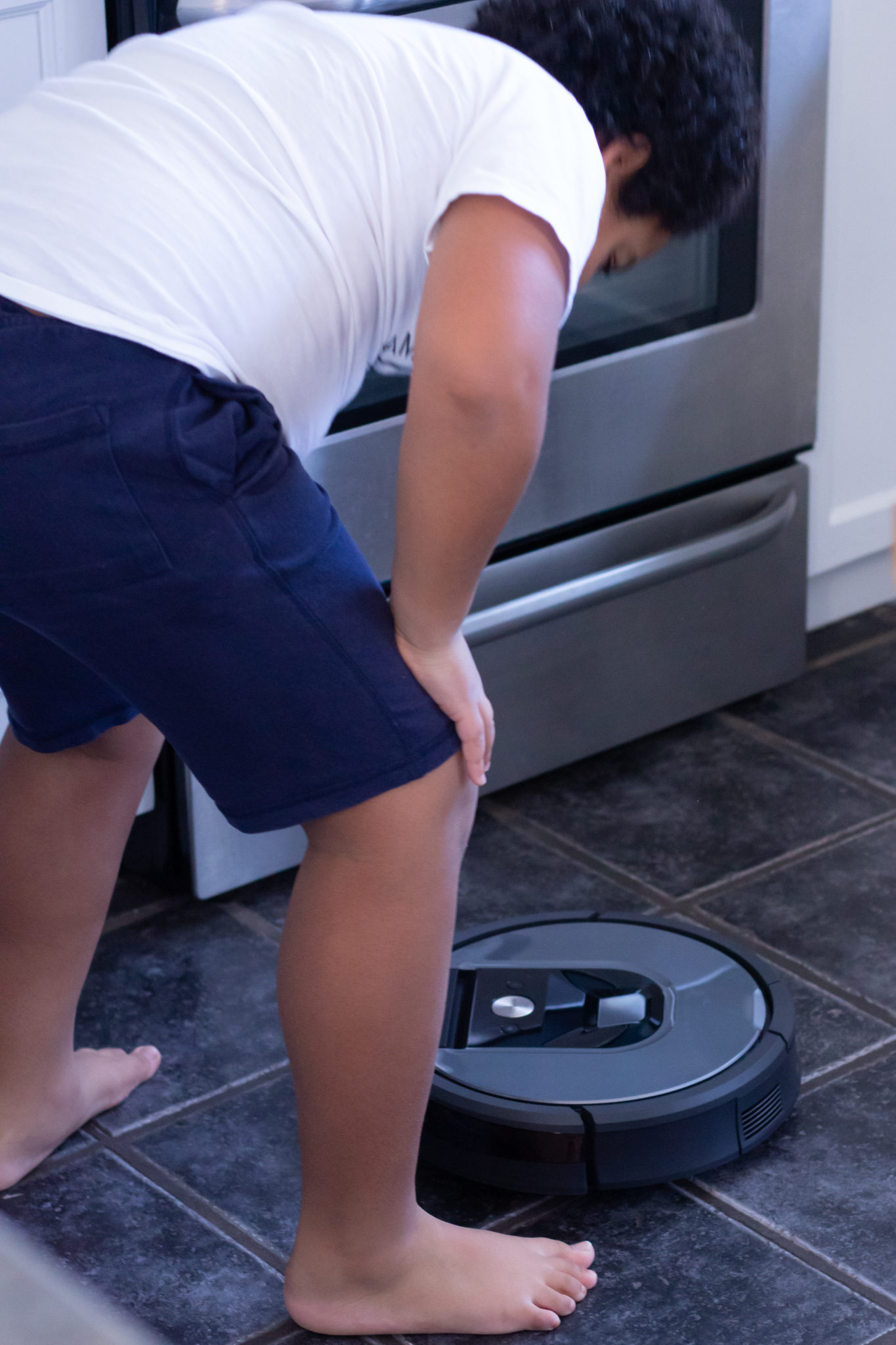 Get a Roomba!
Best. Thing. Ever! I've wanted an iRobot for years! If you have kids that enjoy sharing their food with the floor, then you can understand why. I usually spend a good hour throughout the day sweeping the floors, especially under the kitchen table. Since getting an iRobot Roomba, I rarely have to pick up a broom. My nightly cleaning routine has been cut in half thanks to the iRobot Roomba® 960 Wi-Fi Connected Robot Vacuum. On a "normal" day when things are going as planned, this is what my night looks like:
Eat supper and try not to freak out each time my toddler drop rice or crumbs on the floor.

Clear/clean the table and load the dishwasher while everyone gets ready for bed (bath, brush teeth, etc.).

Tuck the minions in bed.

Start the dishwasher.

Start the Roomba.

Go down the basement to make sure that load of clothes from this morning is fully dried (I sometimes forget lol). Fold clothes and bring them upstairs for sorting.

The Roomba is halfway done in the kitchen and is now making its way to the hallway.

Come down after making sure the minions are sleeping.

Get on the laptop to answer emails and work on the blog.

Receive a notification on my iPhone that the Roomba has finished its job.

Celebrate because I didn't have to sweep!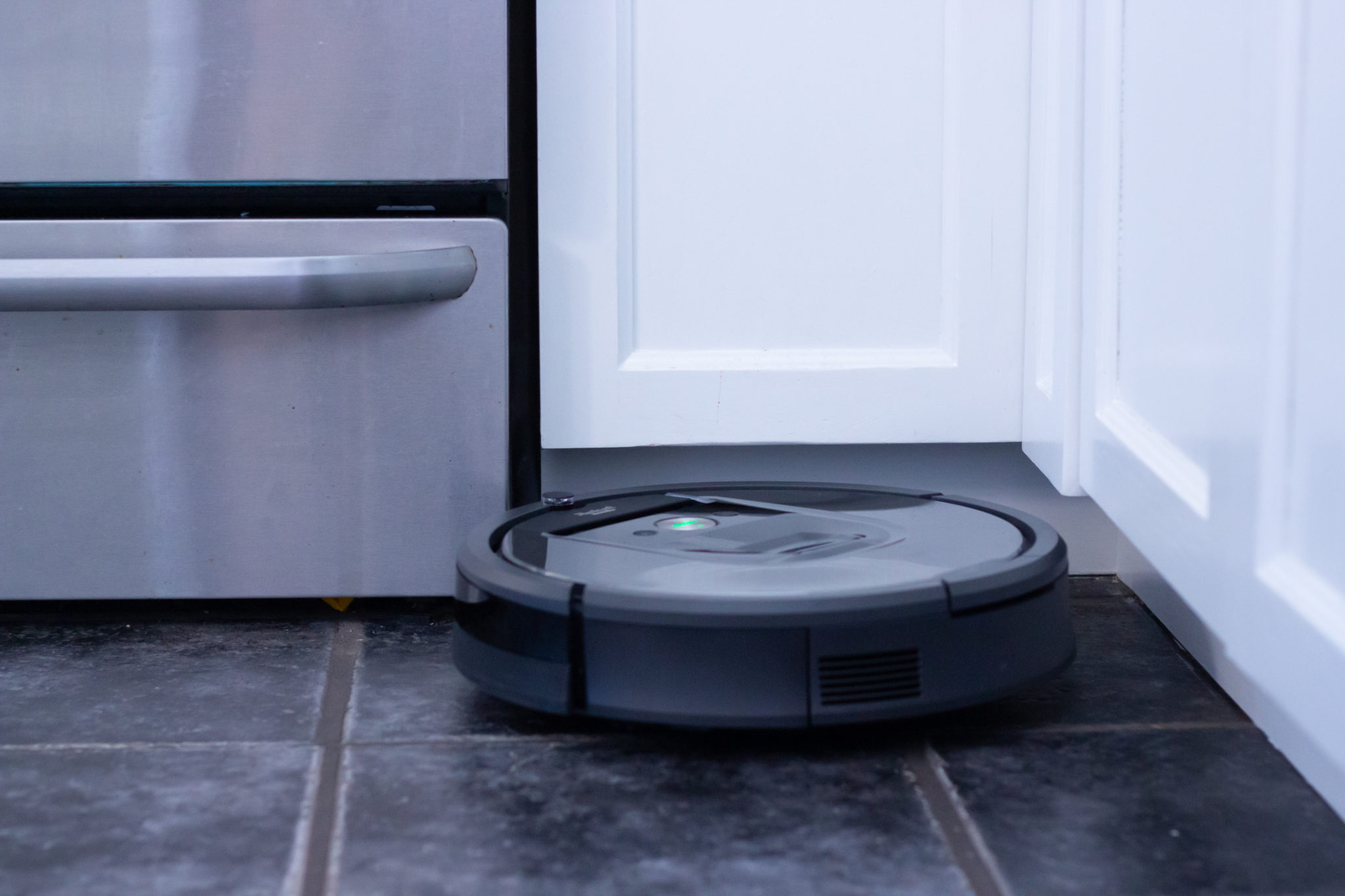 About the iRobot Roomba® 960 Robot Vacuum
Roomba 960 ($699 CAD, currently has $200 off)
Some many amazing features!
Cleans until the job is done:

Roomba® 960 robot vacuum cleans continuously for up to 75 minutes*, then recharges and resumes cleaning until the job is done.

Dirt, meet your match:

The Roomba® robot vacuum removes dirt from high traffic spots of your home using patented Dirt Detect™ Technology. Sensors recognize concentrated areas of dirt and prompt the robot to clean them more thoroughly.

Designed to clean under furniture:

At just 3.6 inches tall, the Roomba® robot vacuum is designed to clean under beds, sofas, toe kicks, and other hard-to-reach areas.

Won't fall down stairs:

Cliff Detect sensors prevent the robot from falling down stairs or tumbling over drop-offs.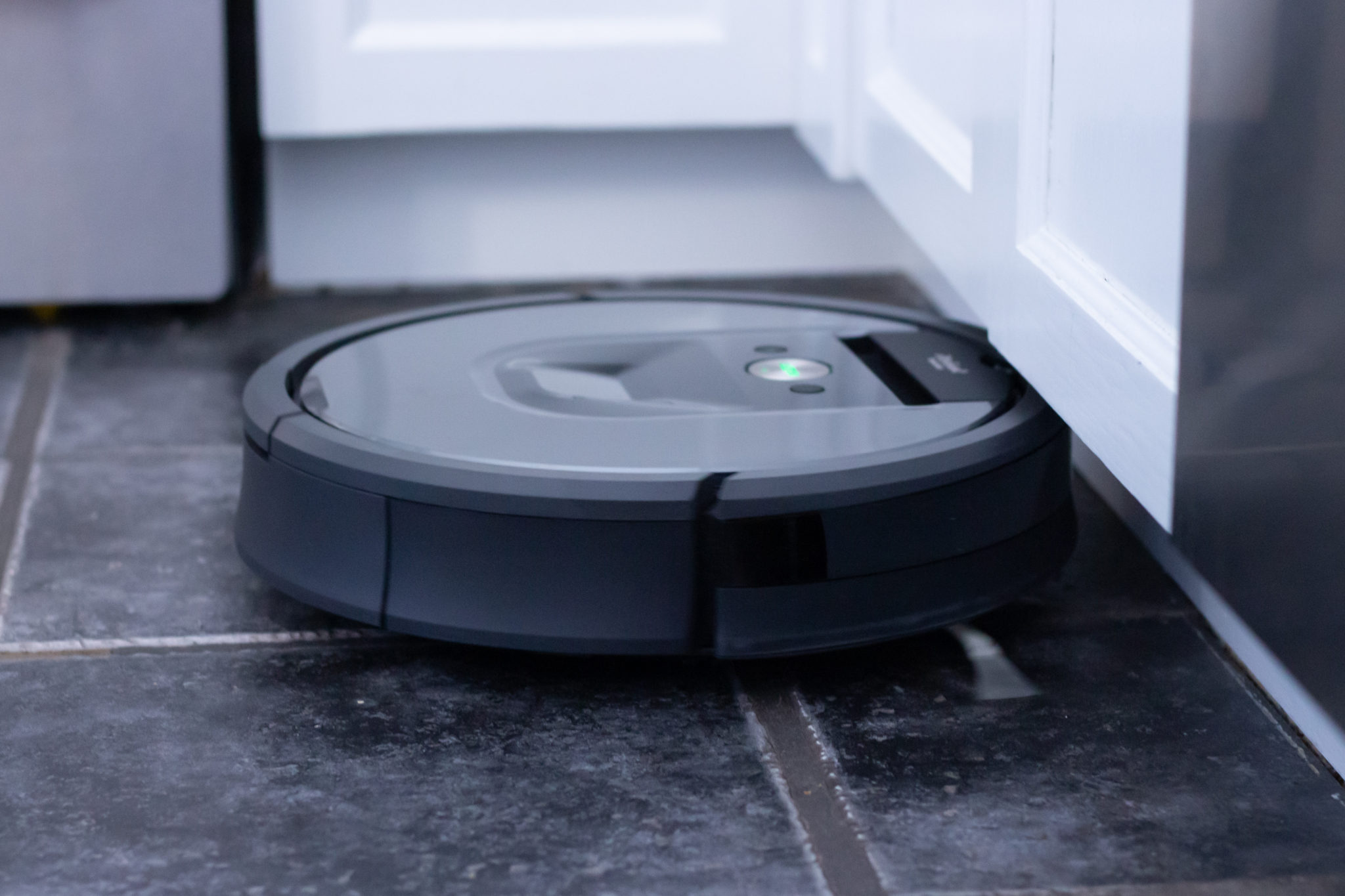 The Roomba has been a game changer for my cleaning routine. You can get the most of our you Roomba by downloading the mobile app. With the app, I can clean and schedule cleanings. I also get notifications when the bin is full and if the Roomba gets stuck.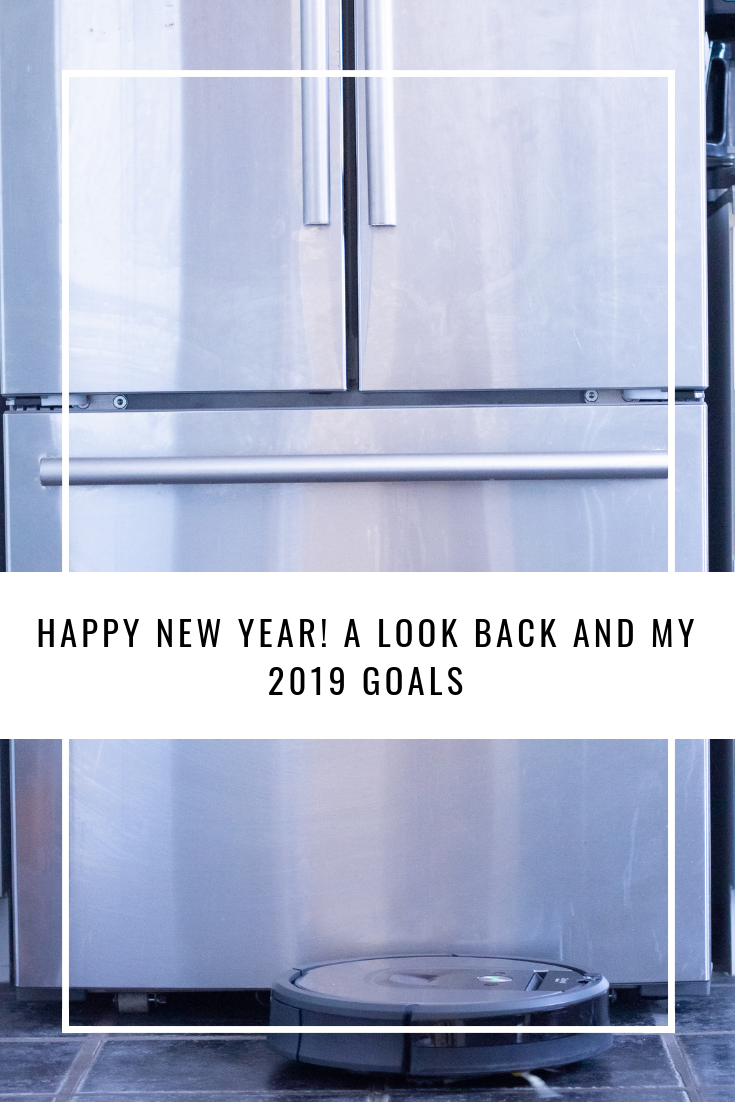 You can purchase the Roomba® 960 robot on Amazon.ca, Bed, Bath & Beyond, Best Buy, Canadian Tire, Hudson's Bay, Walmart and multiple other major retailers across Canada.
What other tips do you have for cutting your cleaning routine in half?
Be sure you are subscribed for more tips.
Let's connect!