Although the weather hasn't turned chilly and damp quite yet, it's only a matter of time. But before you crank up the furnace, remember that heating and cooling accounts for 48% of your home's energy use. There may be a more cost-efficient — and delicious — way to get warm once the temperatures start to drop. One of the easiest ways to achieve that cozy feeling is to eat something hot and delectable. And arguably, there's no easier way to cook in the wintertime than to throw a bunch of ingredients into a crockpot and let the appliance do its magic. If you're itching to add some new recipes into your rotation this fall, we've got three you have to try.
Comforting Crockpot Recipes You've Got To Try This Fall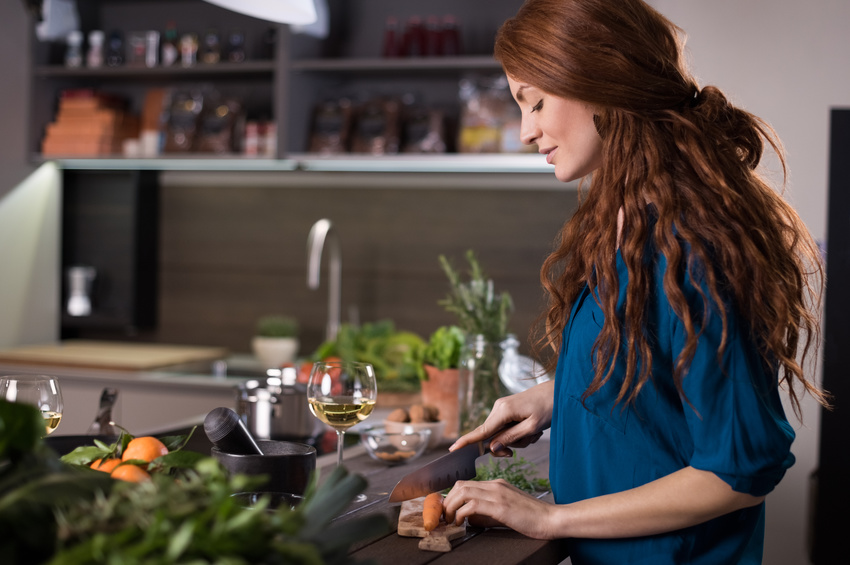 Pot roast makes for an easy and surprisingly affordable family meal. It's ideal for a one-pot preparation, and opting for a less expensive cut of beef will allow you to enjoy all that flavor without a primo price tag. Plus, it's perfect for staving off the cold. If your home has windows that are more than 15 years old, you'll need a way to combat the draftiness. Pot roast will have you covered, especially if you use this awesome recipe.
Take your two- to four-pound beef chuck roast and pat it dry with paper towels. Use salt and pepper generously on the beef. Heat two tablespoons of olive oil in a skillet over high heat and brown the meat all over until a dark brown crust forms. Transfer the beef to your slow cooker. In the skillet, add one large onion (diced) and five peeled and smashed garlic cloves. Cook until the onion is browned and add 1 cup of dry red wine. Transfer this mixture to the slow cooker once the wine has been reduced down by half. Then, mix one-third cup flour and 1 cup beef broth and pour into the slow cooker. Add two more cups of beef broth, five carrots (peeled and cut into one-inch pieces), three celery stalks (cut into one-and-a-half-inch pieces), one teaspoon dried rosemary, and one and one-half teaspoons dried thyme into the cooker. Cover and slow cook on low for five hours; alternatively, you can pressure cook on high for 45 minutes. Finally, add up to two pounds of potatoes (peeled and cut into one-inch pieces) for three hours. Remove beef, allow to rest, and slice thickly. Serve with pot veggies and sauce.
For game day or just about any chilly evening, the crockpot provides a welcome solution. And since the polyester used in tactile switches (found on crockpots and other appliances) can be actuated over 1,000,000 times without showing signs of wear, you'll be able to use this appliance for many months and years to come. For a truly autumnal twist on chili, try this simple pumpkin-filled dish for your next family gathering.
Crumble one pound of lean ground turkey into a large skillet and cook over medium-high heat until it starts to brown. Then, add one medium-sized onion (chopped) and one tablespoon of minced garlic; cook until the meat is browned and onions are tender. Transfer this mixture into your slow cooker and add one 15-ounce can of tri-bean blend (kidney, black, and pinto beans), one 15-ounce can of great northern beans, one 15-ounce can of diced stewed tomatoes, one 15-ounce can of tomato sauce, one cup of pumpkin puree, one tablespoon cumin, two teaspoons chili powder, two teaspoons garlic powder, one and one-half teaspoon cinnamon, one teaspoon smoked paprika, one teaspoon cayenne, and salt and pepper to taste. Stir all ingredients and cook on high for two to three hours. To serve, add a dollop of Greek yogurt and fresh avocado slices (cilantro optional).
If you want a dessert that features seasonal fruit, this one's an excellent choice. You can play off the warm apples with a scoop of cold vanilla ice cream. Although July 23 is National Vanilla Ice Cream Day, nothing says you can't enjoy this American staple during the cooler months!
Core and slice eight to nine firm red apples and place them into your crockpot liner. Add one-half cup coarsely chopped walnuts and mix. Then, add one-half cup butter, one-half cup pure maple syrup, two tablespoons lemon juice, one teaspoon vanilla extract, one teaspoon ground cinnamon, one-half teaspoon ground ginger, and one-fourth teaspoon allspice to a saucepan and slowly heat, stirring frequently. Before the mixture boils, remove from heat and pour evenly over apples and walnuts. Cover your crockpot and cook on low for four hours, stirring occasionally. Then, serve warm over vanilla ice cream or pound cake. Finish with whipped topping and a dusting of nutmeg.
There's truly nothing better than a bowl of hot and delicious food. We hope these recipes will warm you both body and soul this fall — and that your family will love these recipes enough that they'll make it into your regular repertoire.