A couple of months ago I turned the big 30! It was a birthday of many firsts! I went dancing for the first time. Got my nails done for the first time. Best of all, I had creme brulee for the first time. It was love at first bite! So, of course, I NEEDED to try making it myself.
Creme Brulee Recipe
It took me a while to muster the courage to make (what I thought to be a difficult recipe) creme brulee.
Imagine my surprise when I found out that this exquisite delicacy, is incredibly easy to make! The only thing holding me back from making it was… a torch!
For two weeks straight I looked around for a torch. Even though I knew that I could use the broiler on the stove to "brulee" my creme, I WANTED to use a torch!!! (darn it!!)
I finally was able to find a not too expensive and easy to use a torch at Canadian Tire (popular Canadian hardware store).
For this recipe, I ended up going with an easy one  from AllRecipes.com
Here's what you will need to make creme brulee!
½ teaspoon of vanilla extract
2 ½ cups heavy cream
6 egg yolks
2 tablespoons of brown sugar
6 tablespoon white sugar (divided)
For those more visual (like myself)  I have linked the video on how to make this delicious dessert.
Here're a couple of pictures of my chef-d'œuvre  😉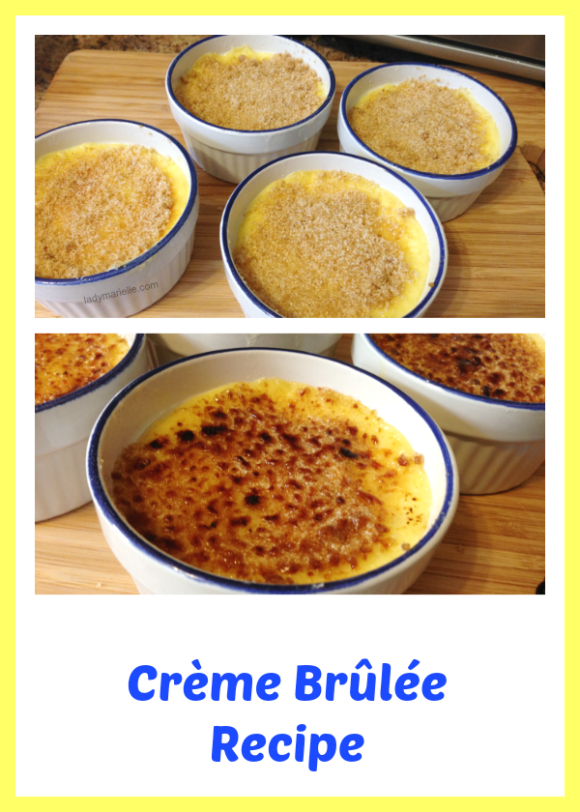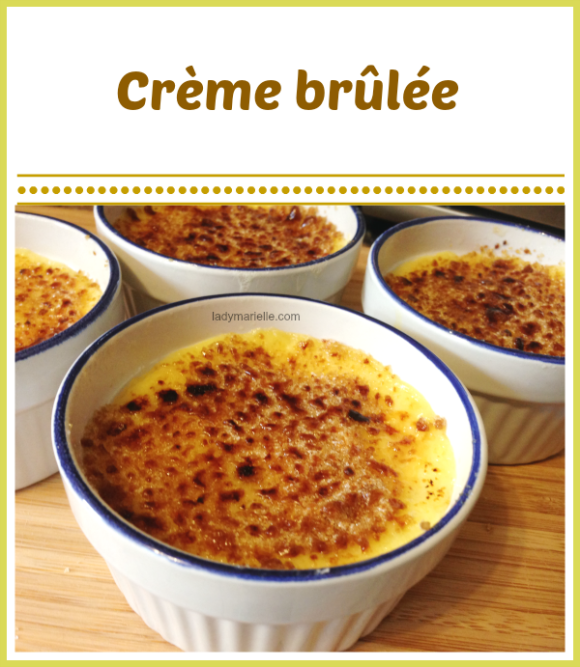 I'm really happy with how it turned out. Even more so that hubby and SisterDear loved it!
Hope you all enjoyed this quick and easy to make recipe. I will be making this again soon!
Do you have a favorite recipe?
Be sure to subscribe for more awesome recipes 🙂 
Let's connect!
Twitter | Facebook | Instagram | Bloglovin