Summer is a time for sunshine, outdoor adventures, and making cherished memories with family and friends. One of the best ways to ignite your child's imagination this season is by indulging in some fantastic summer-themed books. These literary treasures are entertaining and educational, sparking curiosity about the world around us. With just a few weeks left until fall, let's embark on a literary journey and discover some captivating summer books for kids that will keep young readers engaged.
Celebrating the Sunny Season: Dive into These Captivating Summer Books for Kids!
*This post may contain affiliate links
Disclaimer: If you've been following my blog for a while, you know I'm a huge fan of children's picture books! Over the last few years, I've been collecting some fun summer books for kids, and I'm excited to share my list with you. I get the bulk of my books used, on sale, and occasionally gifted from different publishing companies in exchange for a review. The titles below are all available online. My tip is to copy-paste the tiles in your search bar and get the one that has the best prices.  I shared a post on Instagram sharing some places I get my books from
The Watermelon Seed by Greg Pizzoli
This hilarious picture book follows a crocodile with an amusing fear of swallowing watermelon seeds. It's a whimsical and relatable story that will have kids laughing out loud.
Lula and the Sea Monster by Alex Latimer
Lula loves living by the sea, but her family must move away soon. Counting down the days until she leaves, Lula walks along the beach to find keepsakes and discovers something much more valuable than a souvenir.
Watermelon Madness by Taghreed Najjar
Noura is crazy about watermelon. She wants to eat nothing else, every day, at every meal. In fact, Noura thinks there is no such thing as too much watermelon. Until one night, when the watermelon she has hidden in her room to eat all by herself begins to grow and Noura get taken on a wild watermelon adventure!
Mermaid School by Joanne Stewart Wetzel 
With sweet, rhyming language and a peek into a fantastical undersea world, Mermaid School touches on all the major moments children will experience on their first day.
And Then Comes Summer by Tom Brenner
From flip-flops and hide-and-seek to fireworks and ice-cream trucks, from lemonade stands and late bedtimes to swimming in the lake and toasting marshmallows, there's something for everyone in this bright and buoyant celebration of the sunny season.
Mabel: A Mermaid Fable (Mermaid Book for Kids about Friendship by Rowboat Watkins
Mabel isn't like the other mermaids. Lucky isn't like the other octopuses. But when they find each other, they discover that true friendship isn't about how you look, and that sometimes what we are searching for is right under our noses.
Splash, dash! It's time for a pool bash! Grab your swimsuits, inner tubes, noodles, and floats, and jump, belly flop, or dive into this wet and wild ode to swimming pool fun.
A story about families, laughter, and how we can help a loved one with dementia live well.
Every summer, Gideon and his younger sister, Audrey build a sandcastle together. But this summer, everything changes. Gideon decides to build the most spectacular sandcastle anyone on the beach has ever seen. And he's going to do it on his own—without any help from his sister.
There Might Be Lobsters by Carolyn Crimi
With endearing illustrations and a perfectly paced text that captures a timid pup's looping thoughts, here is a funny and honest read-aloud about how overwhelming the world can be when you're worried — and how empowering it is to overcome your fears when it matters the most.
Scuffy the Tugboat by Gertrude Crampton
One of the most beloved children's stories ever—the classic Little Golden Book tale of Scuffy, an adventurous little tugboat. Meant for "bigger things," Scuffy the Tugboat leaves the man with the polka-dot tie and his little boy and sets off to explore the world. But on his daring adventure down the river, Scuffy realizes that home is where he'd rather be, sailing in his bathtub. Generations of parents and children have cherished this classic Little Golden Book, originally published in 1946
Nestled on the beach, a place between their two worlds, these unlikely friends discover imaginative ways to go on many adventures. But will one stormy night drive them apart?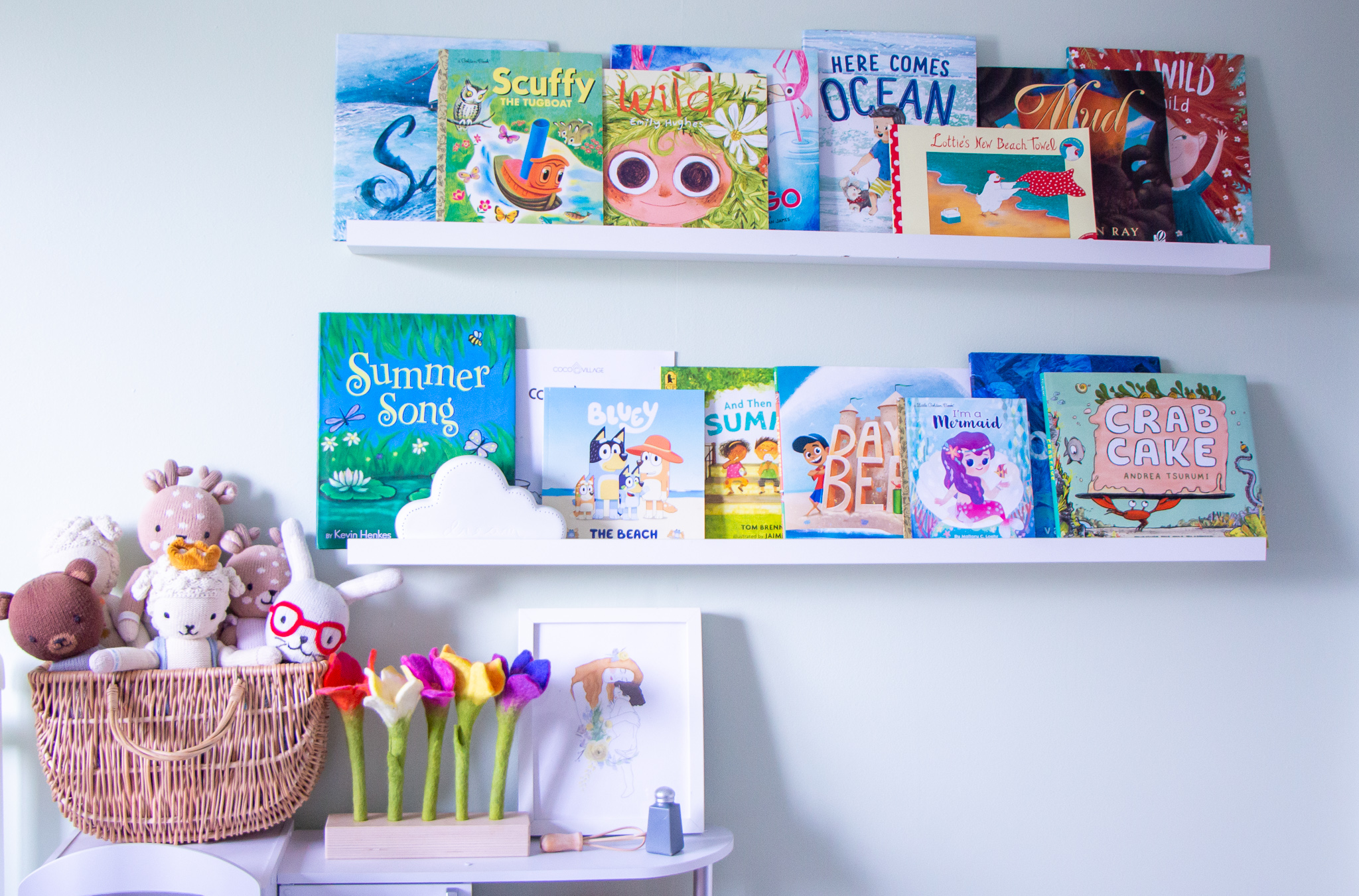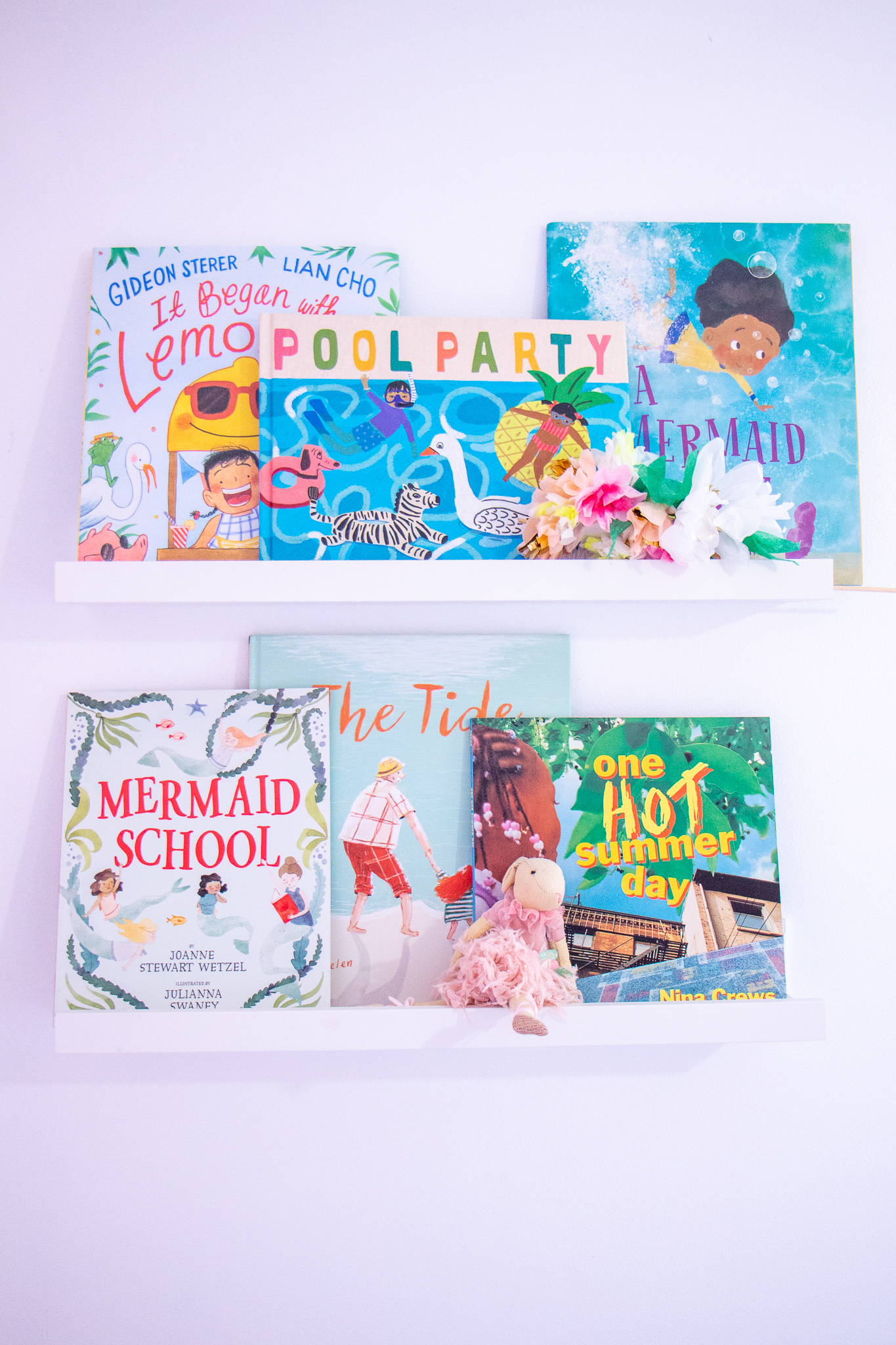 Some more favorite titles are below:
You can find all the titles mentioned above in my Amazon storefront. Read my latest blog post for more places to find inexpensive books.
PIN IT!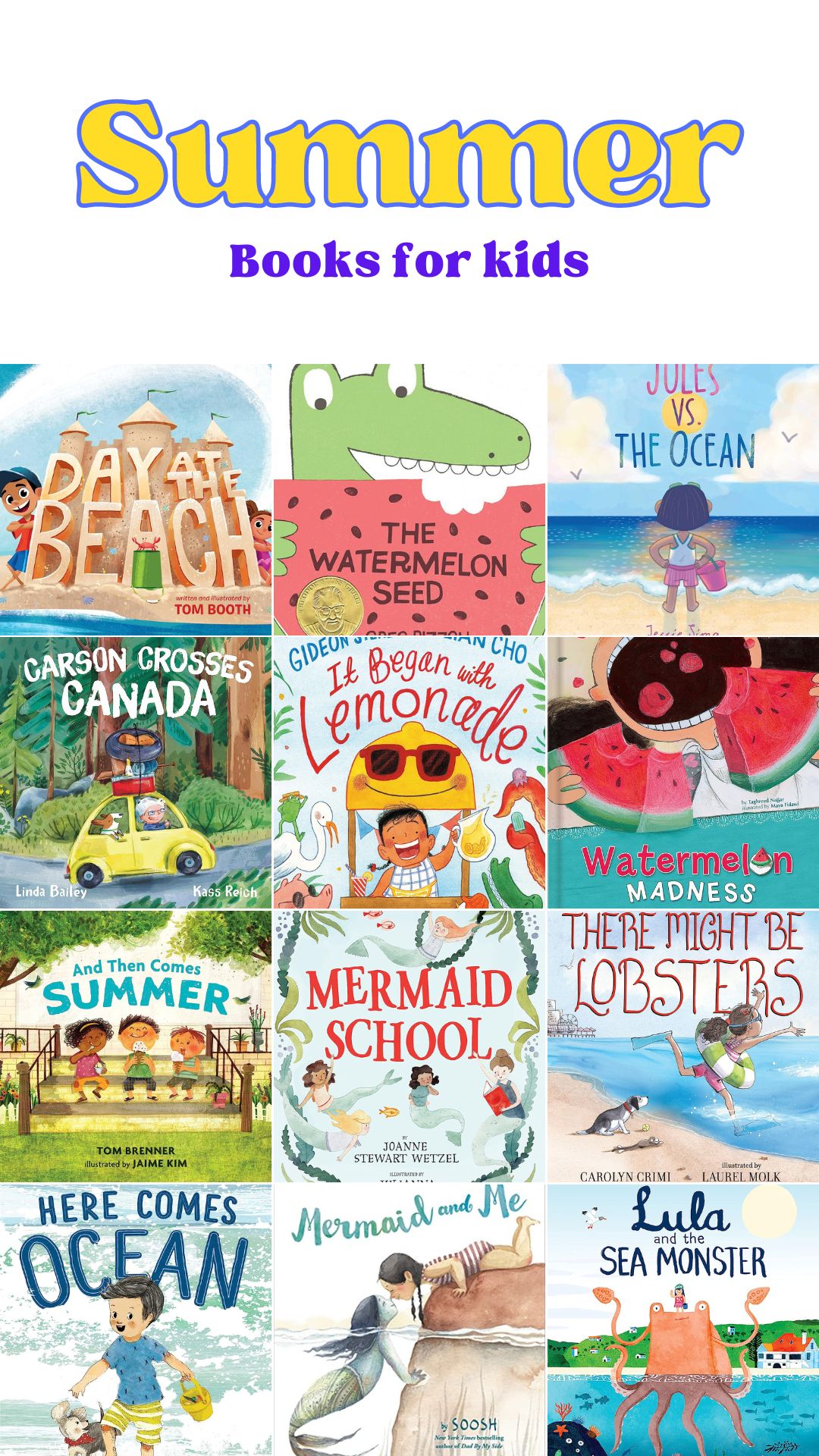 I hope these summer-themed books become cherished companions for your young readers, sparking their imagination and creating lasting memories of the sunniest season of the year. Happy reading!
Be sure you are subscribed so that you don't miss a thing!
Let's connect!
TikTok | Facebook | Instagram | Pinterest
This post was proofread by Grammarly.