Hello my lovelies, today I'm doing a Button cloth diapers review with the Little Lady. She was kind enough to be my model in exchange of some breast milk (I think she got the better end of the deal). Buttons were sweet enough to send me one of their All-in-Two cloth diapers so that I can share a review with you all. I've never tried cloth diapers before so I was looking forward to it.
Buttons Cloth Diapers Review With The Little Lady
Warning: This post contains poop talk. Reader discretion is advised.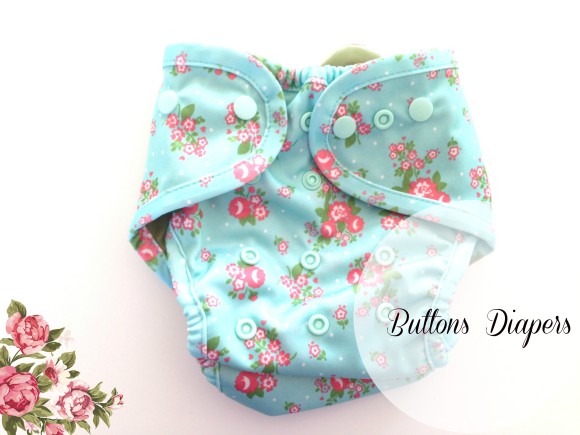 If you are following me on Instagram, then you already know that I recently gave birth to a little girl. She's my Little Lady. We've been using regular diapers since birth, but I've heard a lot of great things about cloth diapers. One of those things is how much money you can save by using cloth diapers instead of the disposable ones. I never really wanted to use cloth diapers because I'm a bit squeamish when it comes to poop. Yes, even if it is my child's poop!
About the All-in-Two Buttons Cloth Diapers 
The All-in-Two cloth diapers come with a waterproof diaper cover and very thick inserts that can be snapped on/off. The inserts that I received is made with microfiber. They are really thick and very soft.  The diaper cover that I picked for the Little Lady is the Afternoon Teatime. I love the blue and those cute flowers. It's just so adorable! The cover is one size that fits babies from 9-35 lbs. The clamps are adjustable. The cloth diapers can be washed in the machine or hand washed.
Click here to  learn more about how to use the All-in-Two cloth diaper
Our experience
The Little Lady has a "poop" schedule. Like serious. For the past month or so, she's been pooping once— every other day. I talked to her doctor about that and was reassured that everything is fine. So we ended up trying the cloth diaper on the day she doesn't poop!
If you are trying cloth diapers for the first time, here's my advice.  Don't do it on the same day as the "diy that involves glitter" day or you might end up with pee all over the dang glitter. But to be fair, I didn't put the diaper on correctly the first time. Trial and error!
Other than that, I like the cloth diapers. I want to keep using them during the day time and only on her non-poop days. For now!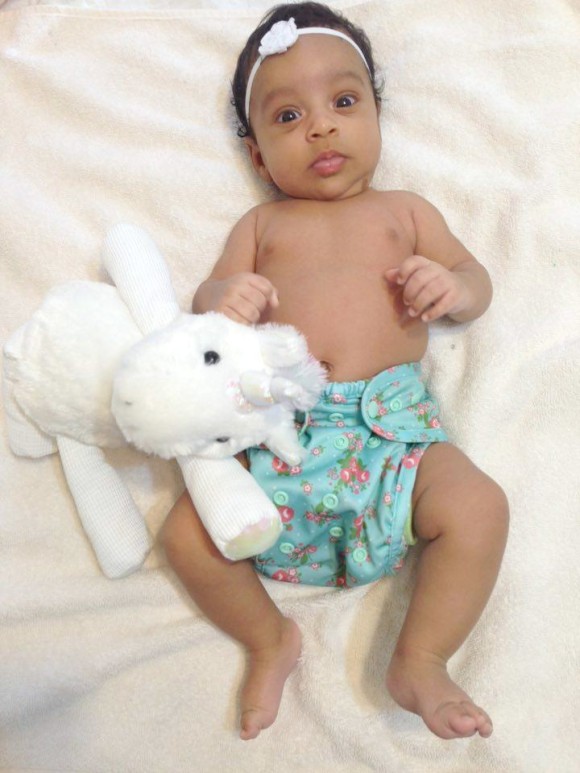 The Little Lady and her Buttons Diapers.
The Little Lady was awesome enough to let me take pictures of her cute self, wearing the Buttons cloth diapers. Check out her debut video.
If you have a diaper wearing child at home and would like to try cloth diapers, you can get one on Amazon. You can also visit Buttons Diapers to see all their selection of cloth diapers.
You can connect with Buttons via Facebook, Twitter, Instagram, YouTube and Pinterest.
Be sure to subscribe to my blog for more cuteness and reviews.
Let's connect!
Twitter | Facebook | Instagram | Bloglovin
I received a free Buttons cloth diaper and insert for review purposes. All opinions are mine owns.