If you've been following me for a while, then you would know that my family is my brand. The stories that I share here, on Facebook and Instagram are very personal and almost always feature my kids and Demo. That's my thing. I love what I do. But it can be pretty stressful working with your children. When I say working "with" my children, I mean having them take part in the content that I share on the blog and my social media channel. Today I wanted to give you guys an inside look at what it's like working with my children.
3 Things I Learned From Working With My Children

Before I jump into what I learned from working with my children, I wanted to be completely honest with you guys. I know a lot of bloggers pay their kids to be on the blog, but I only started paying my son towards the end of last year. That's how he was able to earn enough to buy the Nintendo switch that he had been begging to get.
You Can't Force Them
Oh, trust me! I've tried forcing them. And by them, I mean Tristan and Demo. Mostly for family pictures. It usually goes something like this:
Me: Guys, get dress, I need you for some pictures!
*20 minutes later*
Me: GUYS!!!!!!
Guys: What do you want us to wear?!
Me: *already annoyed* Put whatever you want!
Guys: Put random mix matching clothes on
Me: SERIOUSLY!??
Guys: You said to put whatever…
Me: SIGH, let's do this tomorrow.
If I want them to participate, I have to give them 2-3 days heads up. Anything less and I always end up yelling, crying (yes it has happened) and getting angry. I also have to prep their clothes for them. That's another battle because Demo HATES long sleeves shirts and anything that doesn't feel "soft" and Tristan is just as bad. He doesn't like jeans or any pants that are not soft joggers. Jazzy is my sweetie when it comes to pictures. She doesn't mind at all – but don't like her to say cheese. That's when she will close both eyes and tilt her head sideways! lol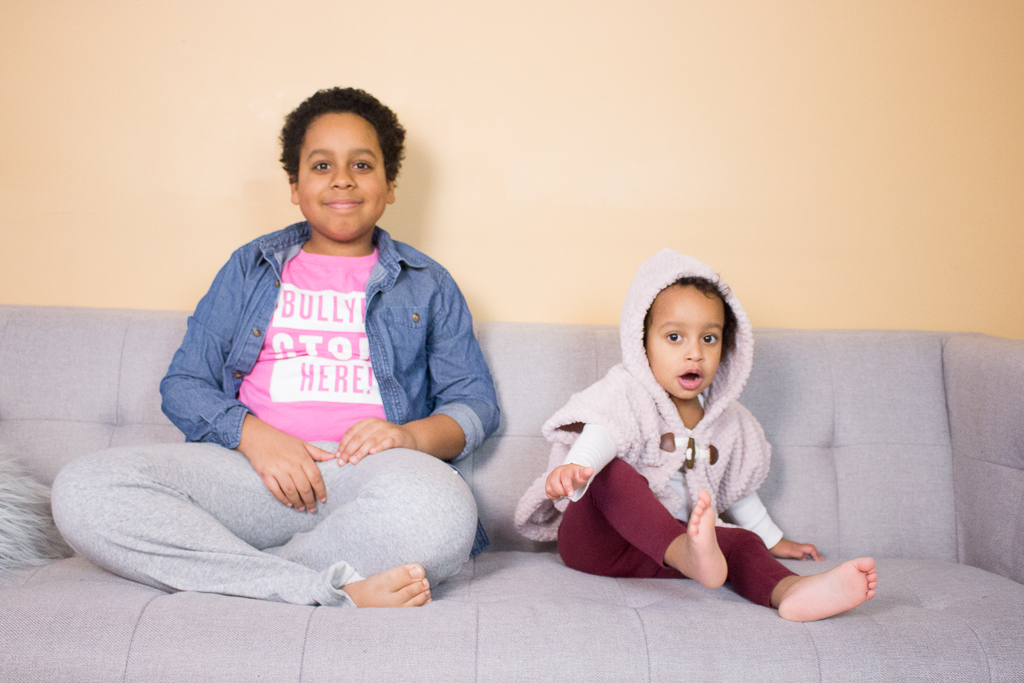 There's no acting! Just me and my camera capturing candid moments.
Some of you may have heard that I was in the Global News a few months ago. Me!! I'm usually so shy, and I initially wanted to decline. But I went with my guts and did the interview, and I'm happy I did. One of the things I talked about during the interview is working with my children. While I was being filmed, the camera guy told me to "just be natural" and "act as I would normally act." Here's the thing, it's tough to "act natural" when you have a camera pointing towards you, and I'm an adult!
90% of the pictures that makes it on my blog and social media were spontaneous. Just me with my camera. Depending on the product I'm showcasing, I will usually have it out and tell the kids to play with it (or test it if it's food). This is fun when you don't have a deadline to stick to.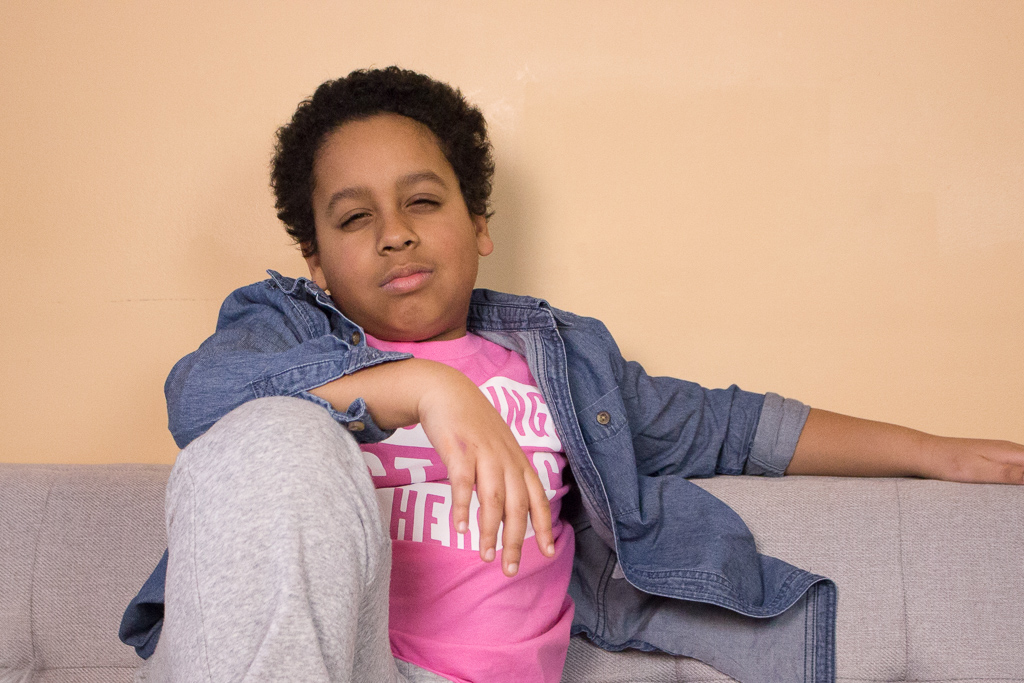 When I tell my son to "act natural" lol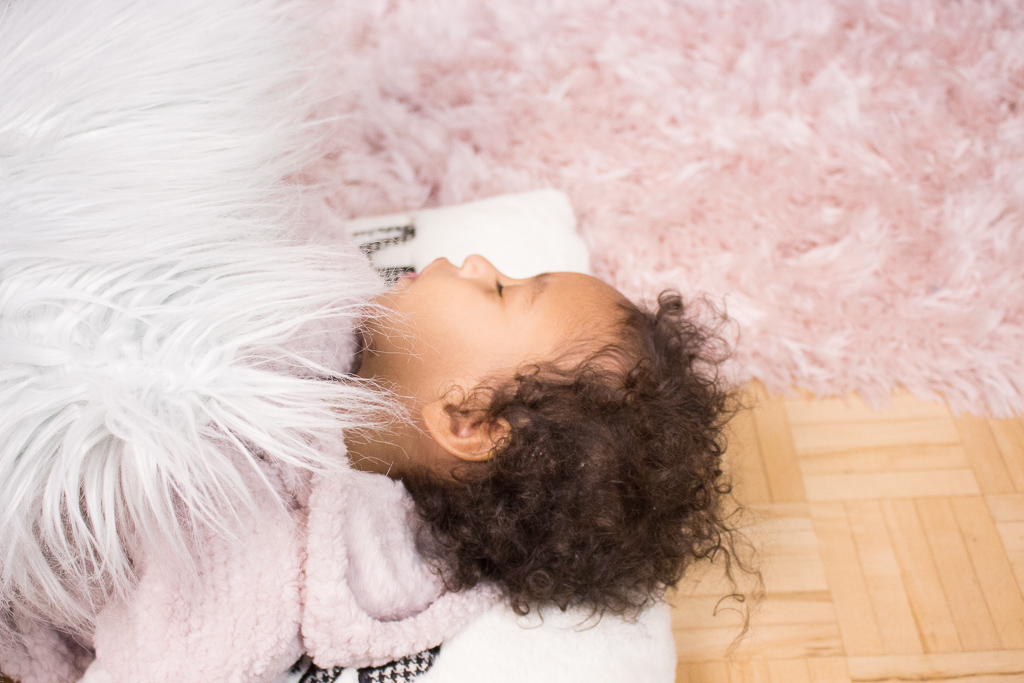 Jazzy is "tired" lol
Let them be kids
See the pictures above? Totally by accident! Taking photos with a toddler around can be interesting. Now that Jazzy no longer cares for naps (lol like she ever did?), she always has her hands in my shots. I learned to be quick when taking pictures of products when she's around. Sometimes I'm not fast enough, and I have little toddler hands in my photographs.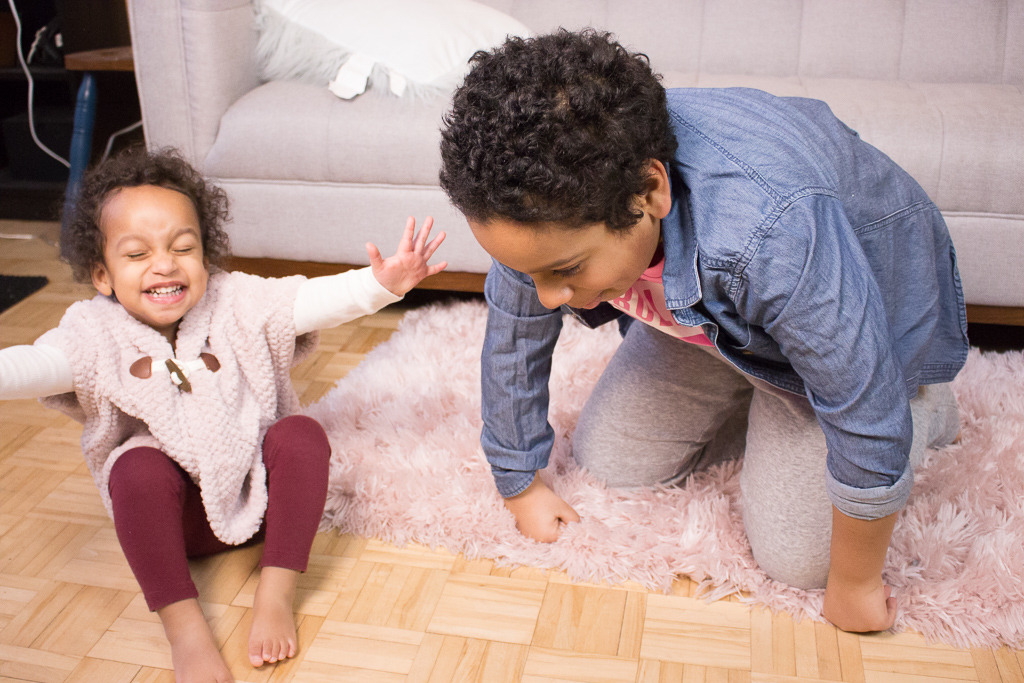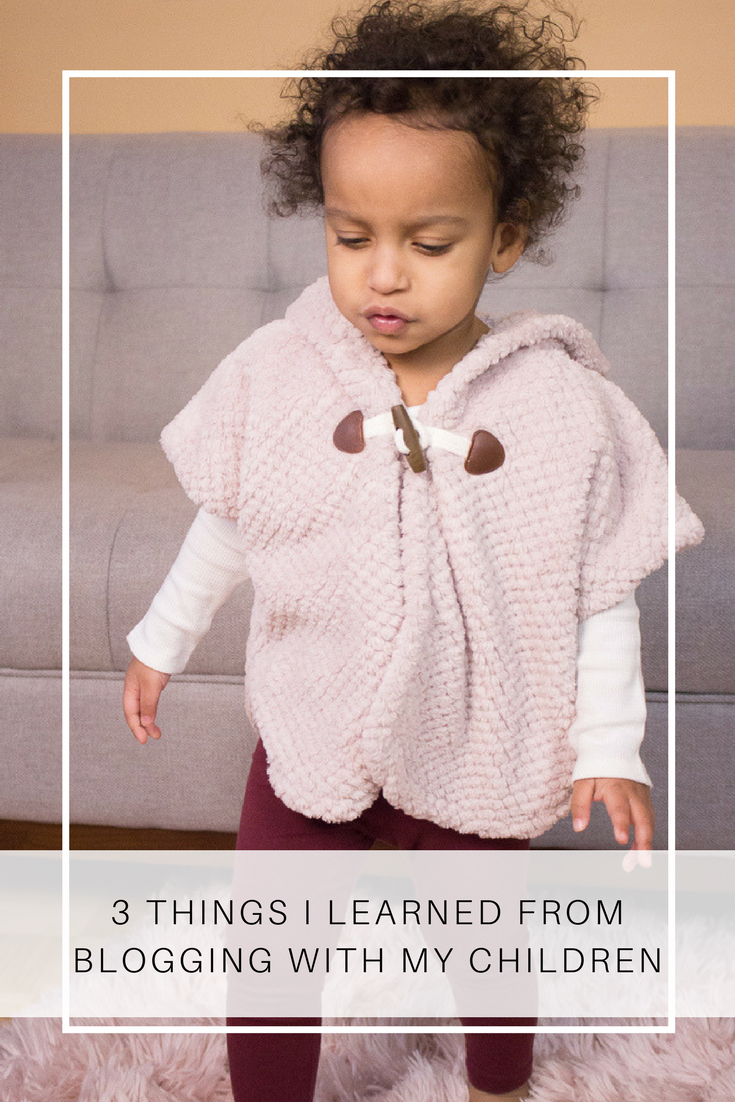 At the end of the day, I love my babies. If either one of them told me they no longer wanted to be on the blog, I would be sad, but I would totally respect that.
Are you a parent blogger? Share your tips about blogging with your children.
Be sure you are subscribed so that you don't miss a thing!
Let's connect!
Twitter | Facebook | Instagram | Bloglovin