Everyone can be hard on themselves sometimes. Whether you got a bad grade, had a bad date, or are just stressed, self-esteem is easy to lose. However, almost half of the teenage users of Invisalign had high self-esteem during and after treatment. Small changes can be big boosters. Hopefully, you can get some of your self-confidence and self-esteem back with these beauty tips.
4 Beauty Tips to Increase Your Self-Esteem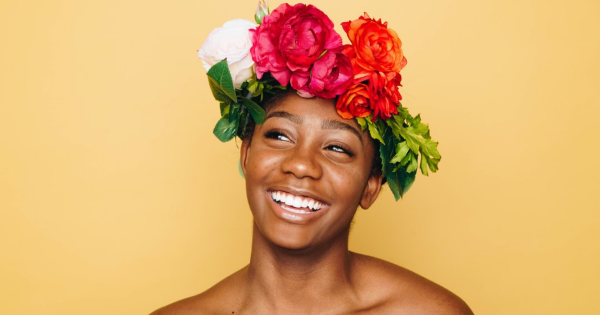 Go Shopping
While this might be relegated to online retail therapy instead of in-person trips to the mall at the moment, shopping is a great way to relax and get some confidence back. A new dress or a new pair of jeans can make you feel like a new person and gain some confidence back. You don't even have to spend money to find some fashion fun. Go through your wardrobe and try to make new outfits, pair different things, and experiment. Just remember that being yourself never goes out of style.
Change Something
Often times all it takes is one not-so-perfect feature to make you feel downright awful about yourself. Maybe it's your crooked nose or your bad teeth. Everyone has a feature they dislike. Making a change could mean getting the nose job you always wanted or trying out Invisalign and experiencing its 96% satisfaction rate. Or it could be something much smaller, like dying your hair, getting a new piercing or tattoo, or getting acrylic nails. Just remember that even a little change can help you see yourself better.
Practice Your Make-up A-Game
Make-up can be a girl's best friend and help you gain instant confidence if you do it right. Luckily, you can find plenty of videos on YouTube, which has over 2 billion visitors every month. Look up make-up tutorials and buy new palettes. Try new and crazy color combinations or just get good at those wings. Whatever you choose to do, do it your way. Don't worry about pleasing others with your looks, just make yourself feel as great as possible.
Stay Healthy
One of the best beauty boosters is staying healthy and fit. Even if you can't start running a mile every day, you can still take small steps to be a little healthier with every choice. Try to buy healthy snacks and meals, exercise regularly, and drink enough water every day. You don't have to be a yoga guru to be healthy. Even the tiniest baby steps toward a healthier lifestyle are still steps forward.
Self-confidence doesn't grow on trees. But it will grow on you if you embrace yourself and don't let others define who you are. Don't force yourself to change to catch a man or woman or to make people like you. Be unapologetically yourself and self-confidence and self-esteem will follow.
Be sure you are subscribed so that you don't miss a thing!
Let's connect!