After almost one month of stressing and second guessing, I have finally mustered enough courage to make Churros. The recipe is a no frying recipe, but I also wanted to try the fried Churros recipe. So for this post, I will be comparing the two. Want to know which one was my favorite? Keep reading.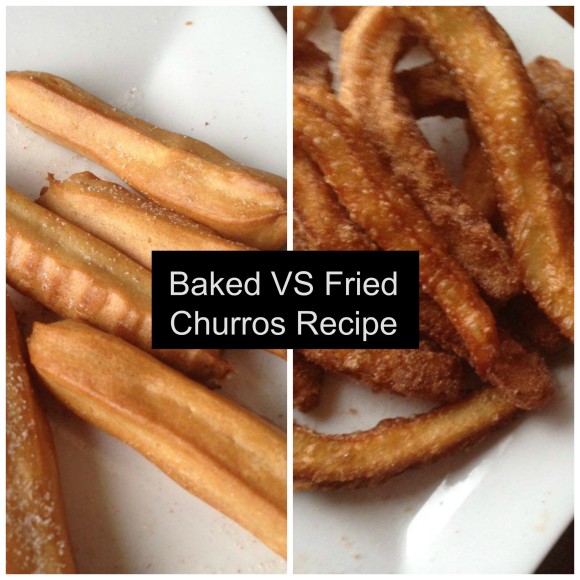 The first time I heard about Churros was on Pinterest. I never had them before, but I was curious to try em. So I search and stumbled on Gemma's  Churros recipe. I like how easy it was to follow her recipe, so I decided to give it a go. What really sold me is that her Churros recipe is a no frying one.
You can find the exact recipe that I followed on Gemma's blog. If you are like me and like to see how it is done, Check out the video below.
So how did my Baked Churros turn out? Not so good actually *insert simultaneously laughing and crying emoji*. I followed the recipe and even did the water sprinkling thing to avoid the Churros drying out. But they dried out anyways. So I set out to fry the rest of my Churros mixture. The verdict? Success! I mean I think so? I honestly never tried Churros before so I have NO idea if my fried Churros were successful. What I DO know, is that they were delicious and not dried like the Baked Churros.
I was really sad that my Baked Churros didn't turn out as nice as Gemma's. Hers were perfectly shaped! In any case, they were still edible! I ended up melting some Velata premium caramel milk chocolate for dipping, and it was soo good! Like seriously sooo good!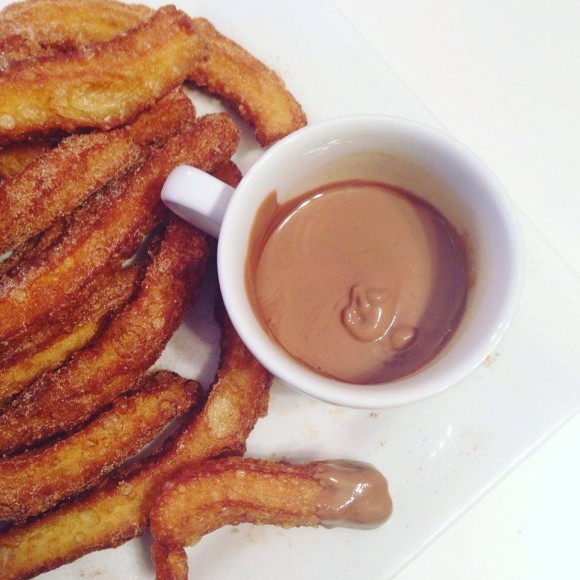 So this is my take on the Baked Vs Fried Churros recipe. I'm going to be making this again for sure. Especially since I still have some chocolate left to dip them in!
Have you ever had Churros before? Which one do you think would taste better: baked or fried? If you like fun recipes check out my banana bread recipe that I made using a very special ingredient!
Don't forget to subscribe to my blog for more recipe experiences. Also, check out Gemma's YouTube channel. She has LOADS of yummy recipes.
Let's connect!