When I was in school, shopping for the new school year used to be my all time favorite. Buying new clothes, shoes and all the brand new school supplies was so much fun. Mostly because I wasn't the one spending the money! LOL, It felt like going on a yearly shopping spree. Who wouldn't like that? A couple of weeks ago I shared some beauty essentials that were perfect for back to school. Today I wanted to do something similar but with some fashion ideas.
Back to School Fashion Ideas For College Students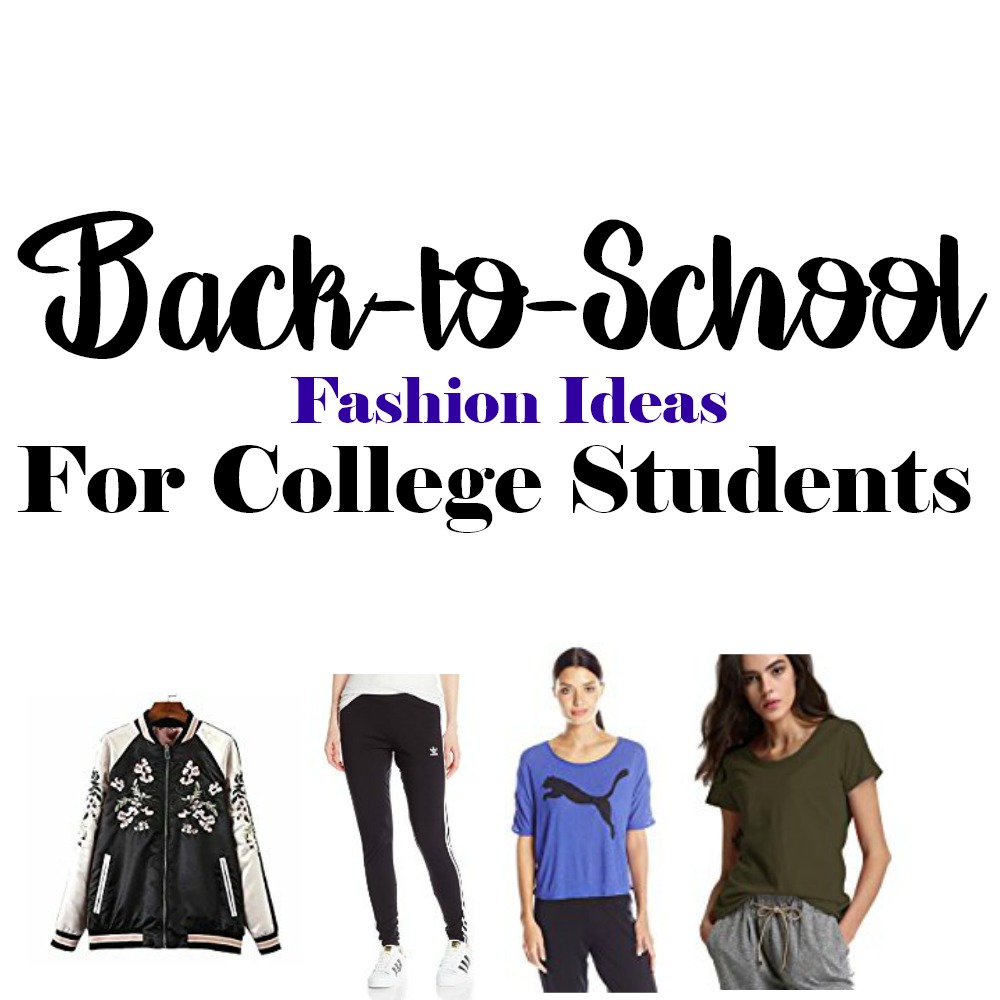 Thank you Amazon.ca for sponsoring this post. 
Although I have a LONG way until my Little Man and Little Lady goes to college. I can't help but look at some of the fashion trends that are now available for college students. Shoot, I could probably get away with wearing a few of these items myself! 😉
One of the fashion items that I've seen a lot of is those cute black romper jacket with florals. That jacket mixed with a pair of Adidas leggings would look really cute!

Make sure you also get some basic t-shirts. You can usually wear them with anything. For more of an athletic look, pick up a couple of Puma tees.
Can't forget to stock up on cute, fashionable socks! Found some low cut socks (perfect for wearing with sneakers) on Amazon at really great prices.
Know a student that's going to college this year, please share this post with them for some fashion ideas.
Don't forget to check out Amazon.ca back-to-school store here, it's the ultimate one-stop shopping destination for parents and students alike.
Be sure you are subscribed so that you don't miss a thing!
Let's connect!
Twitter | Facebook | Instagram | Bloglovin
*This post contains affiliate links, and I may receive a small commission if clicked on and a purchase is made.