Warmer and Scent of the month: Fun In the Sun & Fuzzy Blanket
I'm so very excited to share the Warmer and Scent of the month with you.
August is an very busy month for LadyScentsalot. It is transition month which means, lots of great deals on my website. I'm also getting my inventory in order. I've been busy making space for some of the new and exciting product that are coming out in September! So far, August is looking great!
This month's warmer is called "Fun in the Sun". It's shaped like a bucket that you can take to the beach. I love how realistic it looks AND feels. Check it out below!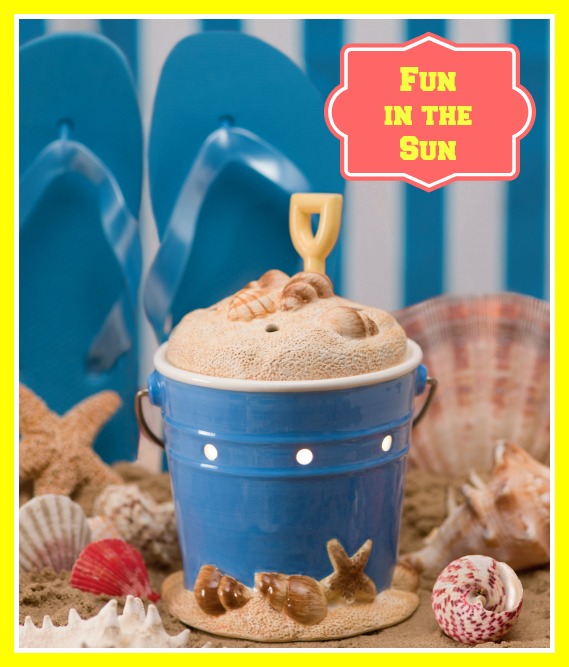 Doesn't just makes you want to go play on a nice sandy beach?
The scent of the month on the other hand, doesn't have anything to do with the beach. Au contraire, the first time I warmed it up I wanted to crawl into bed with a nice warm blanket and sleep the day away.
Fuzzy Blanket has a mix of lavender, sweet honeysuckle and sandalwood! This scentsy bar is a must for all my lavender lovers out there!
It's has such a comforting scent. I love it and I know you guys would too. It's the first time (that I know of since I started being a Scentsy Consultant) that the scent of the month comes in a scent pak. Clover the Cow buddy is going to smell so good!
Scentsy also made a video for the scent of the month. After watching I started having baby envy! 😉 They picked the cutest little baby for the video!
As always you can place an order for the scent AND warmer of the month while supplies last. And during the month of August it is 10% off.
Be sure to stop by my site and see all the great deals that are going on all through the month of August.
Did you miss my July Scent of the month? Vanilla Bean Buttercream is AH-Mazing!!!