What if I told you that being a better you was simple. So much so, that you could start right now?! Don't believe me? Follow these 5 incredibly simple rules to a better you and don't forget to live, love, laugh!
Incredibly Simple Rules To A Better You!
Take the compliment! 
Just. Take. The. Compliment. Take it! You know exactly what I'm talking about. Someone gives you a compliment, and you automatically find a way to make yourself look small and insignificant. I know, because I do it all the time. I remember when Demo first started reading my blog. Like, REALLY reading it. He told me how much he enjoyed a post and my first gut reaction was "Really!??!" I had the look of pure shock on my face. I mean, he lives with me, he could just be saying that to be nice? Another example is when my in-laws tell me that my cooking was delicious. I say thanks, but automatically point out what I could have done better. Stop it. Just. Stop it. Take the dang compliment! Plus, I feel that when you do get compliments, it motivates you to try even harder and be even more awesome-er.
While you are taking the compliments, how about giving some back?
Now, before you go around giving compliments like it's free candy, remember to be genuine! People can sense fakeness. Plus, you don't want to be the reason someone is scared to receive compliments, do you? No, you don't. Only say it, if you mean it. Who knows, you could make someone feel pretty awesome with your kind words!
A Better You Starts With You!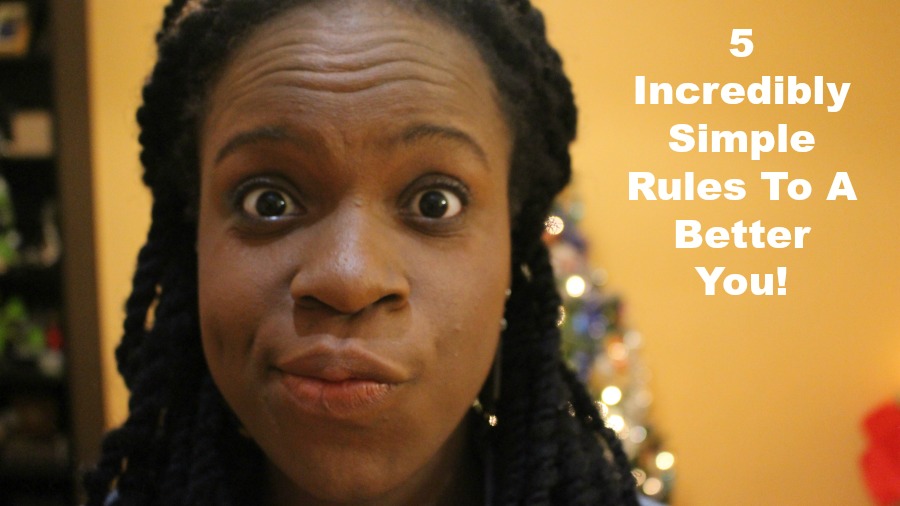 Stop waiting for people to tell you how awesome you are!
Ok, not to sound like a mad person (after telling you to take the dang compliment) but, why do we wait for validation of our awesomeness? I know I do that all the time. I know I did amazing on a project, but if you don't tell me personally that it was, I'm going to assume that it was horrible. Not ok, but horrible! Sometimes I have to keep reminding myself  "You Is Smart, You Is Kind, You Is Important."
Be humble but know your worth!
The other day I was joking around with Demo, and I told him "You know, I'm a nice person. I'm very likable!" To which he replied; "Humble too, I see!" This was coming from the same person that told me that I need to sell myself more because I'm worth it. So I know he was only teasing me. It's ok to be humble but never forget; you are worthy of greatness. Don't let anyone rain on your parade.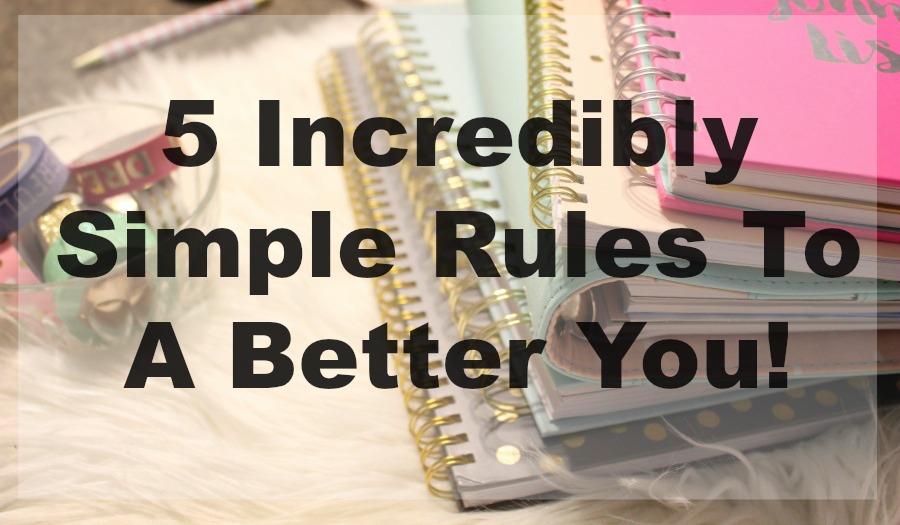 Plan for it! 
2017 is here and what better time to plan than now? Write down your goals, map out your plans for amazingness. I'm not talking about the resolutions we make January 1st and forget within a week. I'm talking about goals! Set them! I set goals for 2016 (mostly blogging goals), and I pushed and pushed, to reach them. This year is no different! On top of my blogging goals, I'm adding some personal goals that I want to achieve by the end of the year. I've already started planning by creating a content calendar for my blog.
You are going to be awesome; I know it, but most importantly, YOU know it!  I hope these 5  Incredibly Simple Rules rules will motivate you to become the better version of yourself.
Subscribe to get updates when a post goes live. As always, I'd love to connect: