My love for books started when I was about eight years old. Back then, we didn't have toys, and we seldom had access to a television. So reading was the next best thing. When we moved to Florida reading became my escape. I could read all day. Now that I'm a mom with two kids, a blog and a home business, I rarely get the chance to sit and enjoy a good book. When I do get my hands on a book, it's usually a children book. I have a list of 5 children's books you won't get tired of reading. Because if you have kids, you'll end up reading the same stories at least 100 times.
5 Children's Books You Won't Get Tired Of Reading

I Love You Forever
I bought this book for my daughter after a friend suggested it. She was shocked that I had never read the book before. The story is sweet, and I can totally see myself as the mom in that book. If you haven't read it yet, I suggest that you grab a copy, you won't regret it!
On The Night That You Were Born
I'm sure you've heard of this book before. This book is ADORABLE! A Facebook friend that I've known for years was sweet to send me this book for my daughter. This is one of my all time favorite bedtime story.
Who's Hungry?
I did a review for this book a while back. This book is fun to read during meal time. I make it more fun by making the animal sounds as I read the story.
Tuck Me In!
This book was written by the same person that wrote: "Who's Hungry."  "Tuck Me In" is one of those books that take a minute to read so I save it for those nights when I'm tired.
The Poky Little Puppy
This book is fun to read out loud. I love that it teaches consequences (yes, even if I'm reading it to my ten months old baby). I've read the book so many times. I'm still not tired of it. Yay!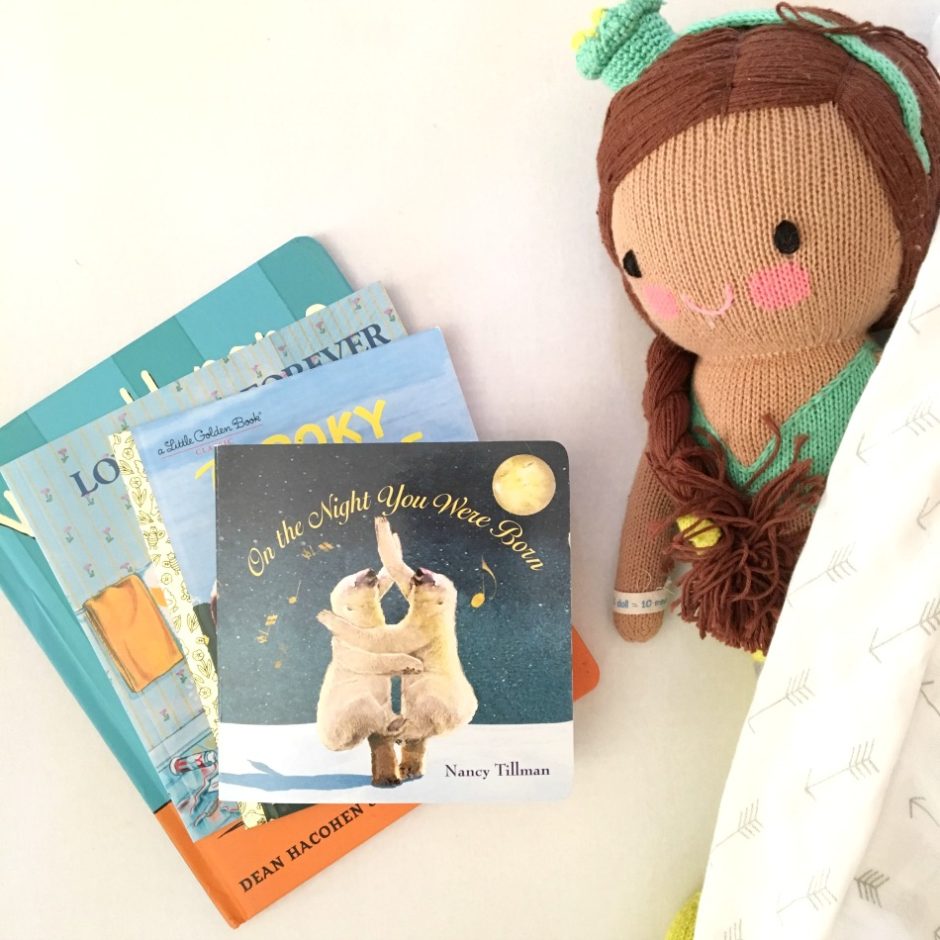 My daughter is not the best when it comes to staying still for storytime. I fear that she doesn't share my love for books (yet). Nonetheless, I read to her every chance that I get, because, reading is fundamental! I usually end up reading the books by myself while she makes ninja moves on the bed.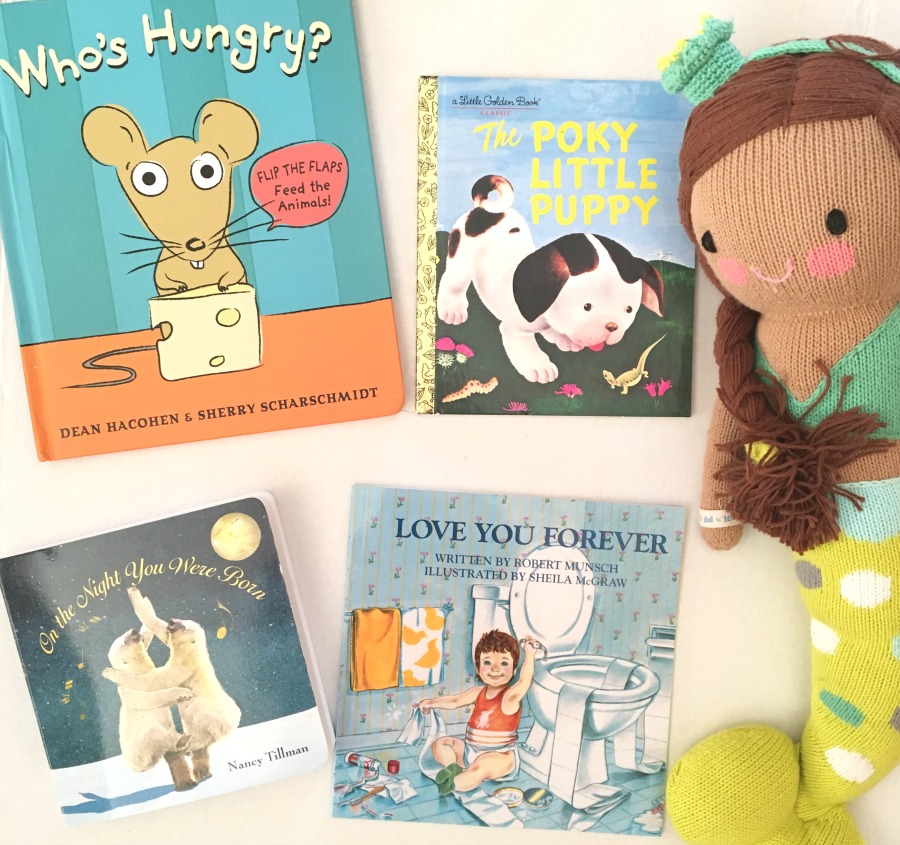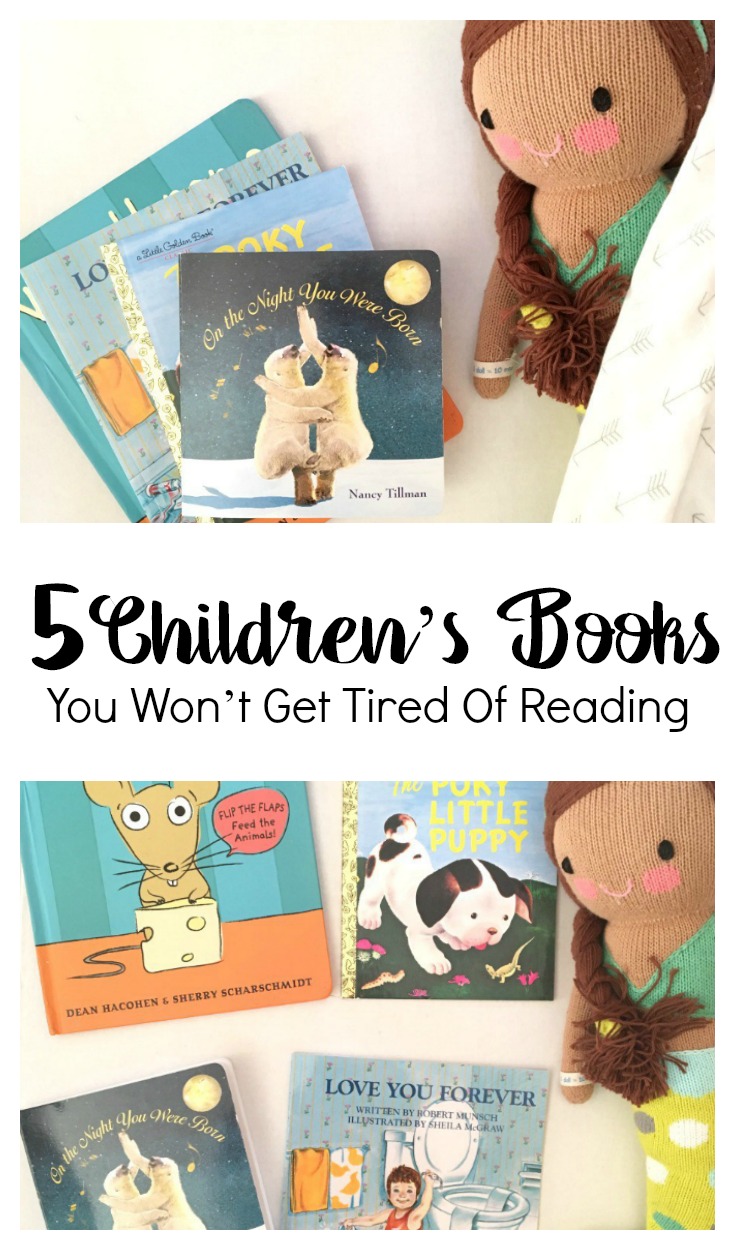 Do you have a favorite book that you read to the little ones? Or maybe a book you read as a child? Get these books at your local bookstore or online. Most of the books I buy for my kids are either from Amazon or a second-hand store.
Links to Amazon to get these Children's Books*
I Love You Forever
On The Night That You Were Born
Who's Hungry?
Tuck Me In!
The Poky Little Puppy
Subscribe for more updates and reviews. Check back soon for more amazing Children's Books suggestions.
Let's connect!
TikTok | Facebook | Instagram | Pinterest | Youtube | Bloglovin