*Guest post*
It is said that less than half of employees trust their senior management at their job. However, research shows that leaders and entrepreneurs who build trust within their corporate organizations have great employee commitment, higher rates of innovation and lower levels of unwanted turnover. So how does one accomplish all these things? For those business leaders who are doing it right, there seem to be a few key components in which they work to build the trust within their organization. One such company, Luff Industries, are one of these businesses that work on their key strengths to not only keep their company working on a day to day basis, but their employees excited and committed to staying with them.
Reliability- Reliability is doing what you said you'd do when you said you were going to do it. Luigi Fasoli, President of Luff Industries, had a vision of building and developing conveyor rollers back in 1979. He wanted to increase the conveying system's life and created the polymer end cap in 1994. In 2001 he received a patent, and this brilliant end cap design became a focal point in the conveying community. It offers a sealed bearing protection, reduced weight and increase corrosion resistance. It's actually one of the most sophisticated and advance roller technology! Their CEMA B idler uses a patented polymer endcaps design and includes a High Moisture seal ( HMS ) to help reduce contamination from moisture and dust. This determination and reliability in successfully developing and producing a product like an end cap are motivating to its employees.

Compassion – At Luff Industries, looking out for the best of their employees is essential. Working is key to keeping your business running but knowing the importance of having some down time for your employees to connect is rewarding too. Luff Industries organizes a BBQ for their employees and families and every year the company seems to be growing bigger and bigger. Having such events such as this is an important part of the Luff tradition. They help promote the building of a personal relationship, encouraging employees to engage with those they might not have been able to prior and create a positive corporate culture across all departments.

Balance – Knowing the importance of balancing a successful business with family can be tricky, but it's also a great component to showcase to employees. At Luff Industries, the company is not only operated through Luigi Fasoli but his family members as well. Matthew and Robert Fasoli are also helping to run their father's industry. This trust runs deep within the employees as they see the family helping one another through agreements, disagreements and the future of the company. In turn, they know that this family is committed to bringing the best products possible to their clients and want to stay involved because they too believe in the product and balancing their own work life with their family unit. The employees at this company enjoy and are passionate about what they do as well as taking the time they need to be there for loved ones with the blessing of the company at its side.

Competence- Competence, or consistently delivering superior results, is how Luigi Fasoli can hire such innovative individuals and keep his company thriving. Had Fasoli not been able to come up with the polymer end cap which sets Luff Industries apart from its competitors, his company never would have flourished and grown. With a 66,000+ sq ft facility to hold its advanced robotics and CNC machines to produce top-of-the-line products for companies across North America and the world, Luff Industries continues to hire and expect the best from its workers. Luff Industries holds an in-house engineering team who are ready to assist with any modifications and design requirements to ensure a longer life and optimum performance of all Luff products. Luff works with its customers to design custom idlers for unique conveyor systems and utilizes the latest software to design engineered class pulleys to ensure that the pulley is correctly sized for the specific applications.Knowing all of this, Luff Industries only hires and keeps the best of the best from all over the world to work within their walls.
While there are many other key strengths to running a successful business, these four are key in my opinion. Running a family operated business can seem difficult, but at Luff Industries, they are proving that they have all these key components and more! While their employees are thriving, as is their products and their customer service to providing a well-balanced business to all who work with them today, tomorrow and in the future.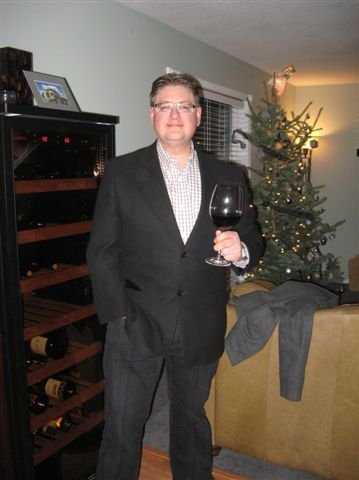 Luff Industries