As the leaves begin to change and the air turns crisp, it's the perfect time to give your front patio a fall makeover. Adding a touch of autumn charm to your outdoor space can create a warm and welcoming atmosphere for you and your guests. One excellent way to achieve this transformation is by using the Atherton Planter Box™ – Onyx Black 2 Pack from Step2 that was recently gifted to me. In today's post, I will share some simple yet effective ways to spruce up your front patio for fall using these stylish planter boxes.
Simple Ways to Spruce Up Your Front Patio for Fall with the Atherton Planter Box™ – Onyx Black 2 Pack from Step2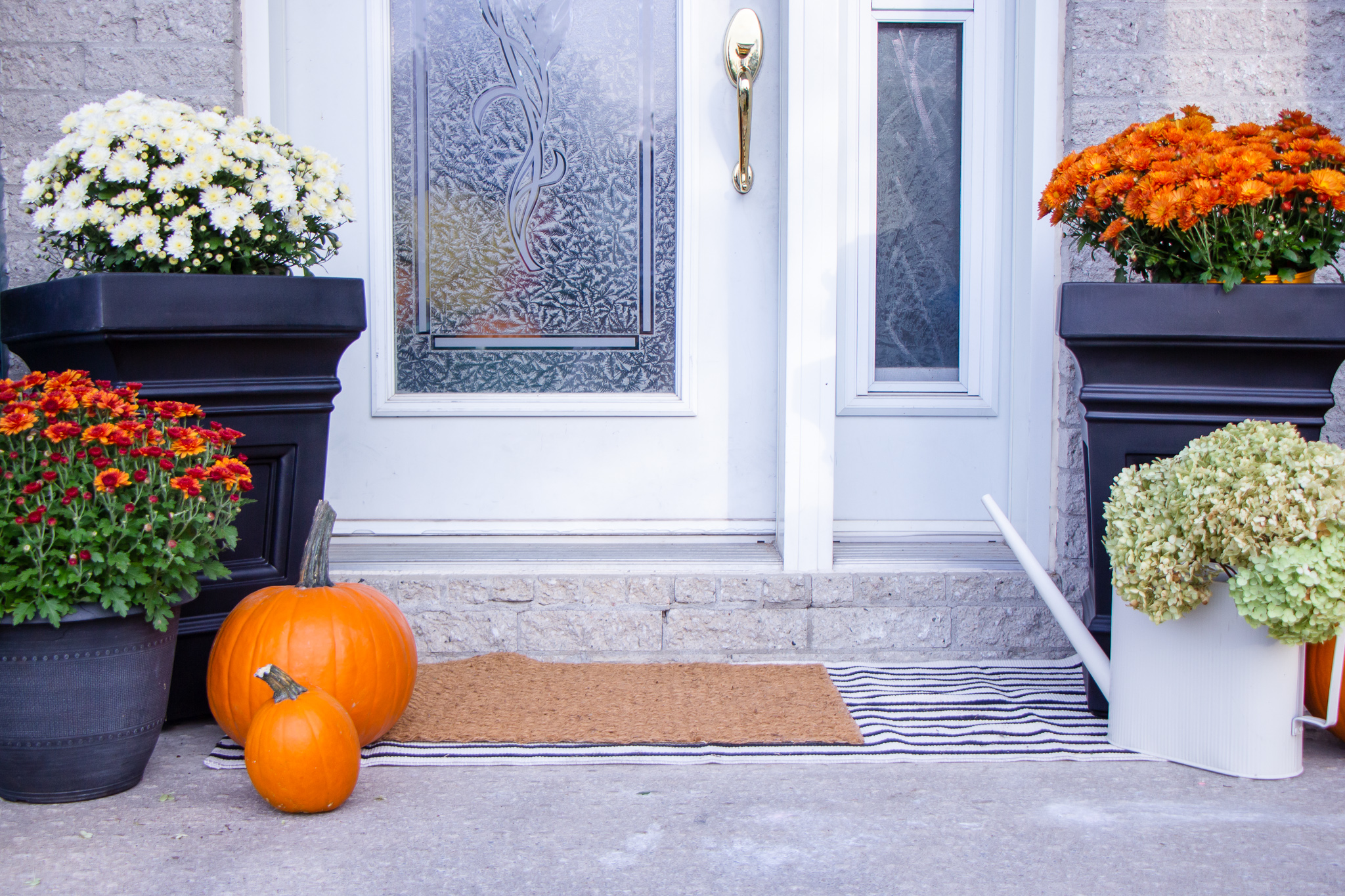 The design of these planter boxes is exceptional. The Onyx Black finish is sleek and modern, making them a versatile addition to any outdoor setting. They are also the perfect size, allowing me to create a symmetrical display on either side of my front door, which has significantly boosted my home's curb appeal.
Embrace the Warmth of Fall Colors
Start by incorporating fall colors into your patio decor. Deep reds, burnt oranges, and earthy browns can instantly evoke the feeling of autumn. Consider selecting flowers, shrubs, or foliage that feature these hues to plant in your Atherton Planter Box™. Marigolds, mums, and ornamental grasses are excellent choices that not only bring color but also texture to your patio.
Create a Symmetrical Display
Symmetry often provides a sense of balance and elegance to any space. With two Atherton Planter Boxes in the Onyx Black finish, you can create a symmetrical display on either side of your front door. Plant identical flowers or shrubs in each box for a cohesive look. This arrangement not only looks visually pleasing but also enhances the curb appeal of your home.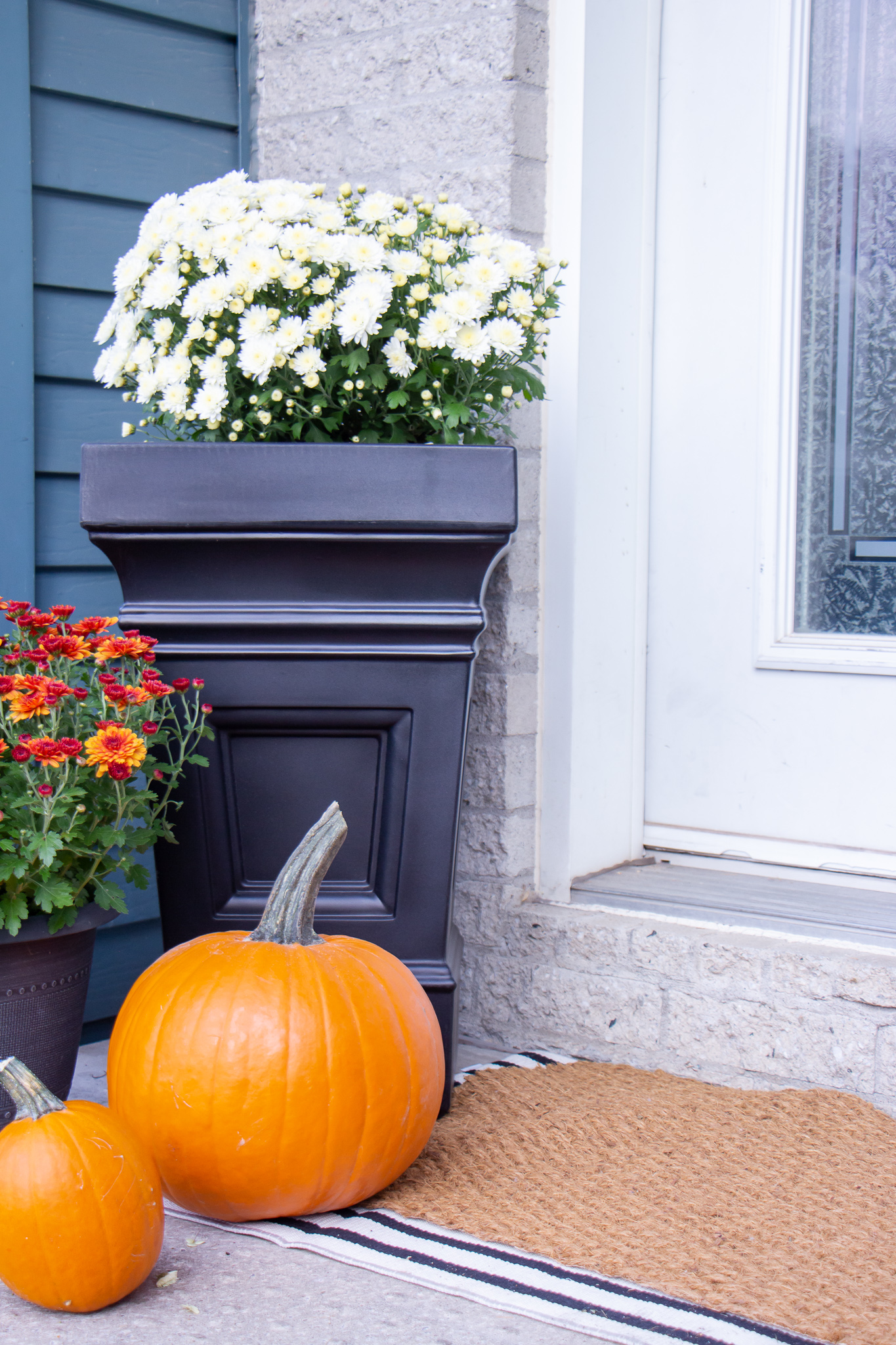 Incorporate Seasonal Accents
To further enhance the fall theme, incorporate seasonal accents. Pumpkins, gourds, and decorative cornstalks can be strategically placed around the planter boxes. You can also add cozy throw blankets and festive cushions to your outdoor seating to create a cozy ambiance that encourages relaxation on chilly fall evenings.
Mix and Match Plant Varieties
Diversity in plant varieties can make your front patio more visually appealing. Combine different types of plants with varying heights and textures in your Atherton Planter Boxes. Tall, upright plants like ornamental grasses can provide a striking contrast to low-growing, trailing flowers. This mix-and-match approach adds depth and interest to your outdoor space.
Extend the Life of Your Plants
To keep your front patio looking fresh throughout the fall season, remember to care for your plants. Regularly water them, deadhead spent blooms, and remove any fallen leaves or debris from the Atherton Planter Boxes. This maintenance will ensure that your plants remain healthy and vibrant.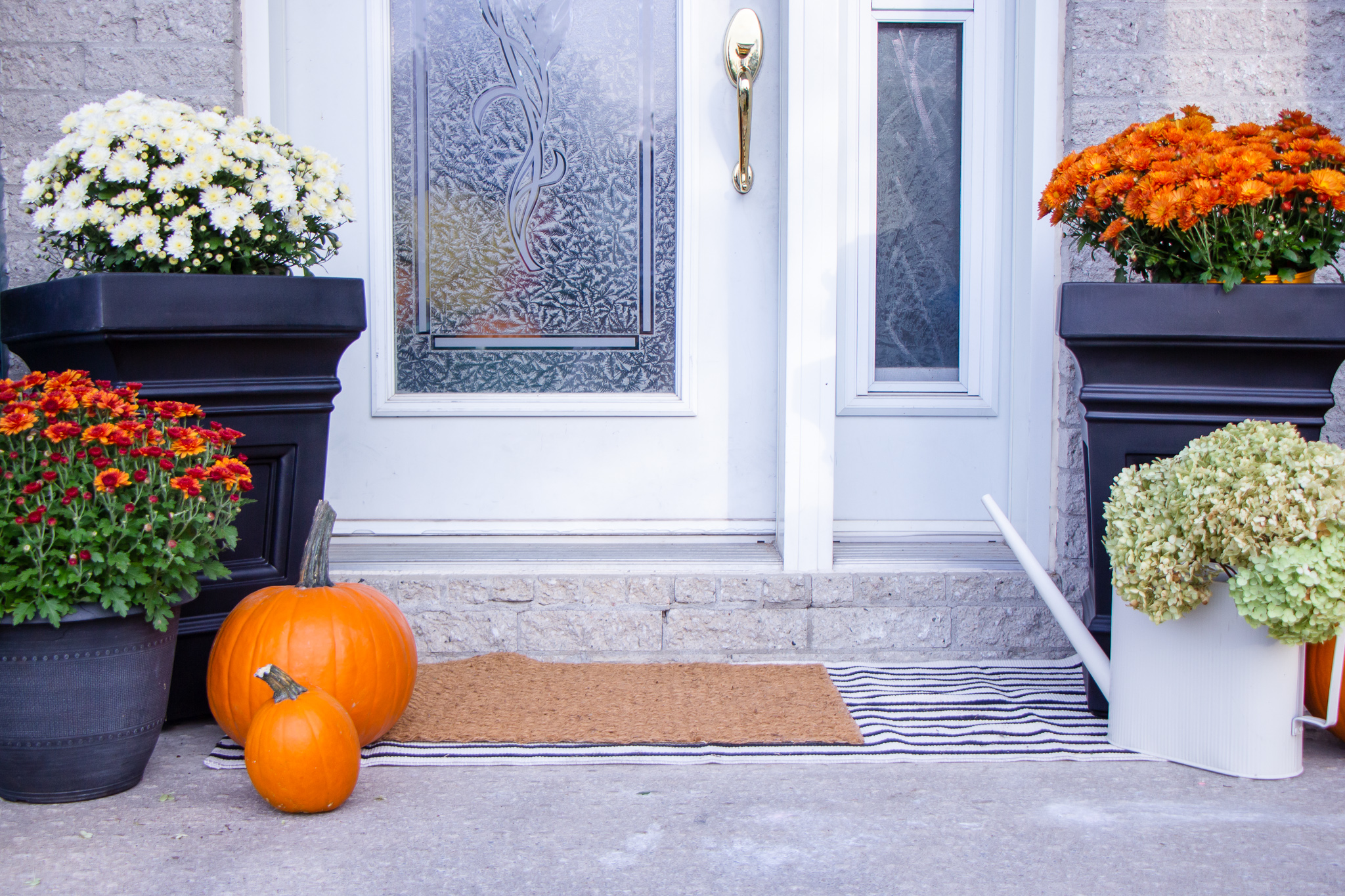 Consider Year-Round Use
While focusing on fall in this post, the Atherton Planter Box™ from Step2 is versatile and can be used year-round. With its durable construction and elegant design, you can easily transition from fall to winter and beyond. Simply switch out your plant selections and seasonal accents to suit the time of year. The included drainage system is a fantastic feature that keeps my plants healthy.
Giving your front patio a fall makeover doesn't have to be complicated. With the Atherton Planter Box™ – Onyx Black 2 Pack from Step2 as the centerpiece, you can create a stunning and inviting outdoor space. By incorporating fall colors, symmetry, seasonal accents, outdoor lighting, diverse plant varieties, and proper plant care, you'll be well on your way to enjoying a beautiful front patio throughout the autumn season and beyond. The planter box also comes in Classic White and Sage Gray (both are currently out of stock but you can set up to get notified when they come back in stock)
PIN IT!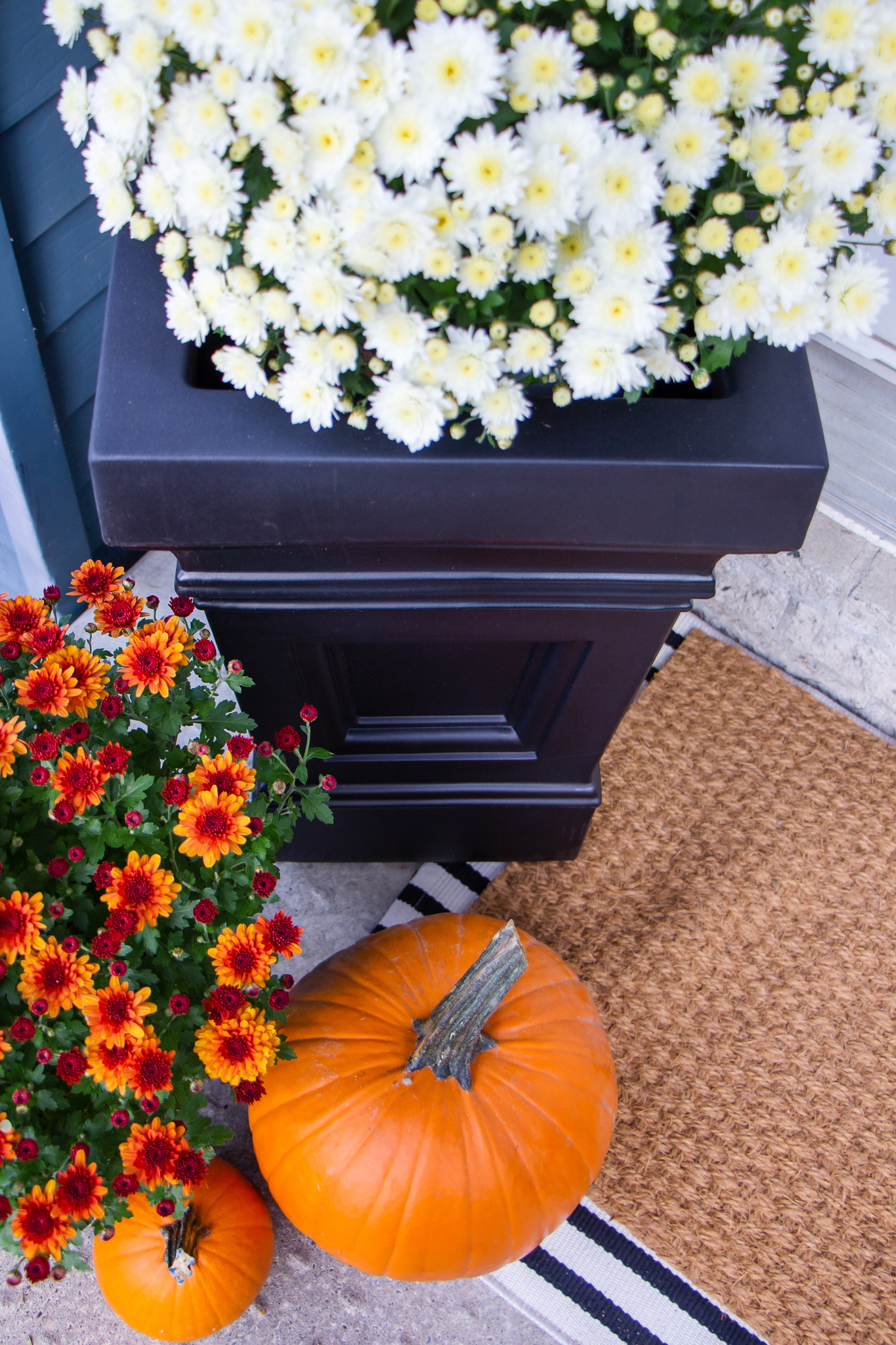 These planter boxes are not only stylish and durable but also incredibly easy to use. They have transformed my patio, and I'm looking forward to enjoying their beauty for many seasons ahead.
Be sure you are subscribed so that you don't miss a thing!
Let's connect!
TikTok | Facebook | Instagram | Pinterest | Youtube | Bloglovin