After spending the last year grappling with the COVID-19 pandemic, it's no wonder that you might be in dire need of an escape. But while international travel still comes with a number of risks, that doesn't necessarily mean that you can't explore somewhere new. Undoubtedly, it's a lot safer to travel by car — which is why a road trip may be in order. But you'll want to take a number of precautions with this type of getaway, too. That's why you should consult this pandemic road trip checklist before you head out.
Safe Travels: Your Pandemic Road Trip Checklist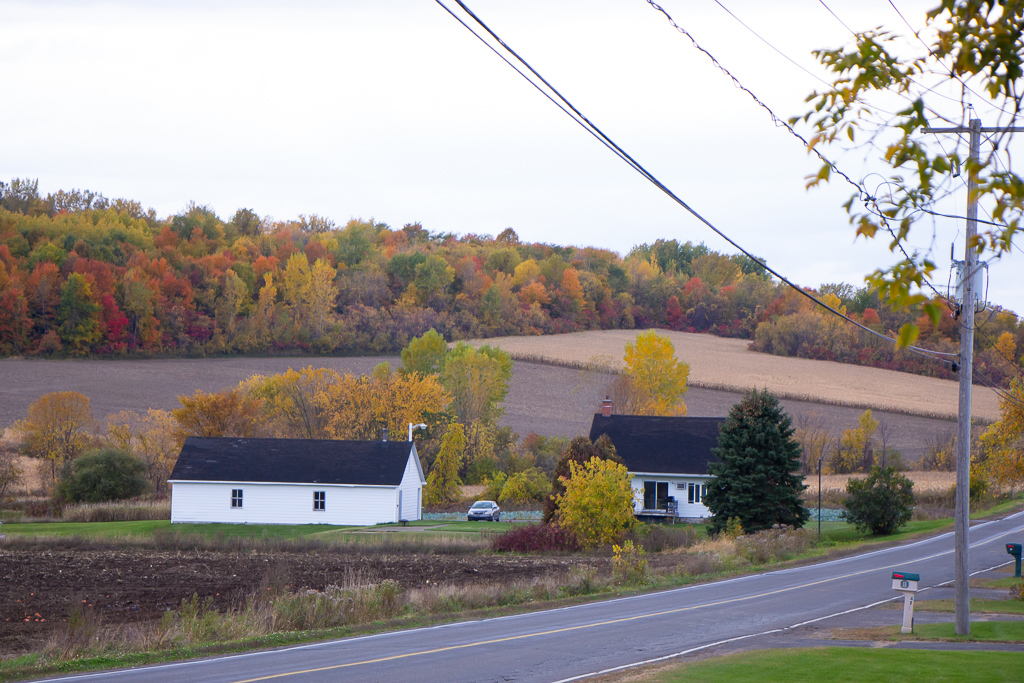 Get Your Car Checked Out First
Before traveling any distance, you'll want to make sure your car is running smoothly — pandemic or not. A recent survey found that an estimated 77% of cars on the road were in need of maintenance or repairs. When you're away from home, the last thing you'd want to deal with is car trouble. If your vehicle is due for an inspection or you've noticed some signs of wear (like battery trouble, noisy brakes, or other issues), bring it in to have your mechanic take a look. That way, you'll have peace of mind before you set out or some extra time to find an alternate form of transportation if necessary.
Plan Your Route to Reduce Stops
Whether you're one of the 19% of women motorcycle owners or you drive an SUV, traveling safely during the pandemic means making as few stops as possible. You shouldn't hope for the best here, as this could mean you have few options at your disposal. Instead, you'll want to plan out exactly where you're going to stop to use the bathroom, take a stretch break, and fill up your fuel tank. As a rule, you shouldn't stop unless it's absolutely necessary or unless you know you won't have to come into contact with anyone else. Knowing where you'll be stopping can help you reduce both stress and viral risks.
Determine All Applicable Restrictions
As you determine where you'll stop for necessities and where you ultimately want to go, you'll want to figure out the restrictions you might face along the way (and when you return home). Although many businesses have reopened in some capacity, familiar stops along your route may have changed the way they operate over the last year or may have even closed for good. And when you arrive at your destination, you might be required to quarantine for a certain amount of time; the same might be said for when you finally return home. Restrictions in certain cities or towns may also differ as you go about your travels, so you'll want to familiarize yourself with what's required before you decide to go on your trip.
Remember to Drive Defensively
Each year, roadways see more than 5,891,000 car crashes. While there were generally fewer cars on the roads over the past year, driving safety actually became worse in some instances because motorists were more willing to take risks on empty streets. Although traffic has returned to somewhat normal levels in many places, it's still important to drive defensively during your trip. Remember to stay alert, keep plenty of distance between yourself and others, watch for pedestrians, and drive the speed limit (except in instances of inclement weather). Since becoming involved in a collision will automatically increase your risk of viral contraction — and could derail your plans entirely — you should do everything possible to avoid these kind of incidents.
Bring Your COVID Protection Kit
You won't want to go anywhere without your COVID kit. In addition to bringing along some basic first-aid items and survival gear, you'll need to pack disposable gloves, plenty of hand sanitizer, sanitizing wipes, and lots of masks (as double-masking is now being touted as better protection). You should also bring along water and non-perishable food to avoid too many stops along the way. Tissues, garbage bags, and sealable plastic bags will also come in handy.
Thoroughly Research Accommodations
During the pandemic, you can't simply assume that you'll be able to find lodgings on a whim. Although many hotels may have vacancies, you can't take a risk; this could force you to stay somewhere that isn't taking proper precautions. You'll want to conduct a lot of research before you finalize your trip to ensure you feel truly comfortable wherever you stay. Even if you feel the hotel or bed and breakfast is doing a great job to minimize risk, you may want to consider bringing along an extra top sheet and pillowcases for the room, an air purifier of some kind, and sanitizing products. Major chains will often advertise their procedures for keeping guests safe, though booking a stay on a platform like Airbnb could potentially reduce your risk of ever seeing anyone else during your time on the property. It's a bit of a toss-up and there's always a chance that the accommodations won't meet your standards. But in general, the more information there is, the safer you'll be.
Order Take-Out or Cook For Yourself
Restaurants are open in some capacity in many localities, but that doesn't necessarily mean you should make a reservation to dine out. There's a lot we don't know about transmission risks associated with indoor dining, in particular, but what we do know is that there seems to be a correlation between those who visit restaurants and those who contact COVID-19. Therefore, it's definitely safer to stick to take-out or cooking for yourself while you're on your trip. Use this as an excuse to enjoy local outdoor scenery as you eat or to spend a quiet night in after a long day of driving. While it might not be your ideal vacation, it really is the best way to reduce your risk.
When In Doubt, Stay Home
The bottom line is that any type of non-essential trip can make it more likely for you to contract or transmit disease. And while it's a good idea to get tested before you leave (and may even be required when you return), there's no guarantee of 100% accuracy. Some people may be completely asymptomatic even if they test positive for COVID-19, but you should still keep a close eye on any potential health symptoms before you set out or even during the trip. If you start to feel ill leading up to your departure or feel under the weather as you're traveling, it's a good idea to stay or head home. Not only do you not want to be on the road with COVID-19 symptoms for the sake of your own comfort, but you also don't want to risk getting others sick in the process. It's a much better idea to wait until you've received your vaccination to go on a trip, if possible. But if that won't be an option for you for quite some time, pay close attention to how you're feeling and cancel if you start to exhibit symptoms (or you've come into contact with anyone who has).
In the end, there's no such thing as a totally safe vacation during the pandemic. But the need for an escape is understandable. If you plan to take a road trip in the next few months, these tips can help you to protect yourself and others as much as you're able.
Be sure you are subscribed so that you don't miss a thing!
Let's connect!
Twitter | Facebook | Instagram | Bloglovin