Of all the places for a burglar to break into your home, the front door is likely to be the most common point of entry. What can you do to prevent burglars breaking through your front door? Besides always making sure that it is locked when you leave the house, there are a few improvements that you can make to help ward off thieves. Below are 7 effective examples of how to make your front door more secure.
7 Ways To Make Your Front Door More Secure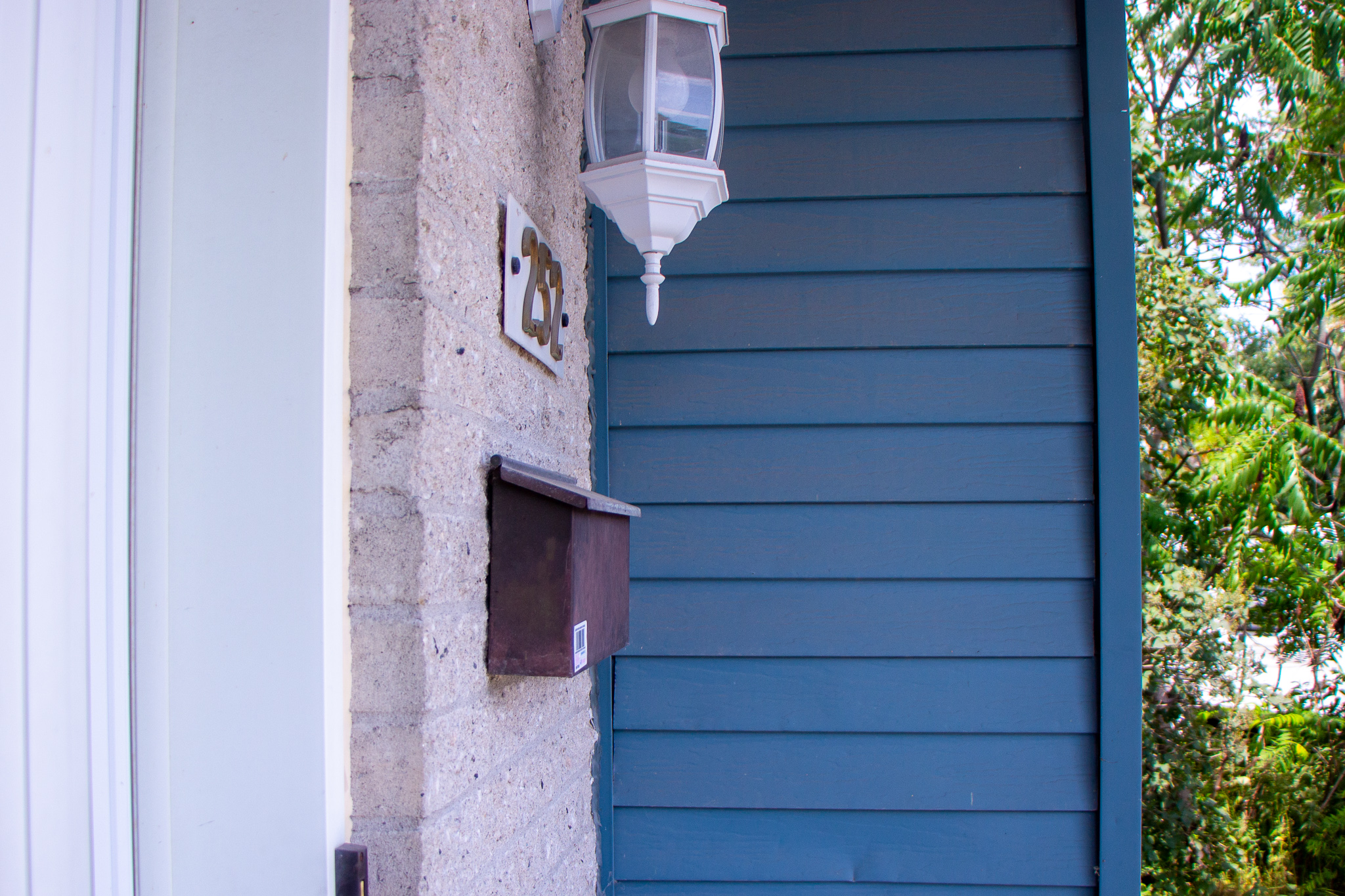 Upgrade your door
Start by considering the door itself. If your door is old and visibly worn, it may be due to an upgrade. This could be particularly necessary if there is movement in the hinges. You should also be concerned if your door is made of slim wood or glass that is not reinforced – such materials can be easily kicked in or shattered. Consider upgrading to a new composite, steel or fibreglass door. If you'd prefer a glass door, look for one that is made from security glass.
Upgrade your lock
Another option could be to simply upgrade the lock. Deadbolt locks are widely regarded to be more secure than latchbolts – these locks have to be manually locked, but are much harder to pick. There are different grades of deadbolt to consider. For the utmost security, consider a grade 1 deadbolt lock.
Consider a smart lock
Smart locks can be used as an alternative to mechanical locks – or they can be used alongside them as an extra layer of security. These locks are opened using an app on your phone. Many renters use a smart lock in apartments for extra security and easy access. A smart lock deadbolt lock is almost certain to deter most burglars.
Add a spy hole
Spy holes are small holes that can allow you to see who is one the other side of your door before you answer. If there's a crazy ex or dodgy stranger waiting outside your door, you can then avoid opening the door to them.
Install a video doorbell
An even more effective solution is a video doorbell. This is a doorbell with a camera on it that you can view on your phone. If someone rings the doorbell, you can check who it is before you open. You can also freely monitor the outside of your home using this camera whenever you like – even when you're not at home.
Add some exterior lighting
Most burglars break into homes at night. Most will choose vacant homes that don't have any exterior lighting – this reduces the chance of them being seen by a neighbor or passer-by while breaking in. Exterior lighting makes it much harder for a burglar to break in undetected. A single light above the door may be all you need. Choose a motion sensing light to help conserve energy.
Add a 'beware of the dog' sign
Burglars are much less likely to target homes with dogs. Adding a 'beware of the dog' sign outside your front door – even if you don't have a dog – could put off any intruders. You can buy these signs online.
Be sure you are subscribed so that you don't miss a thing!
Let's connect!
Twitter | Facebook | Instagram | Bloglovin