For the last year or so, my SO has been begging for me to make Haitian Pikliz. He likes to joke about that one time he went to a Haitian restaurant to order takeout and asked for extra pikliz. They told him that it would be too spicy for him. He thought it was funny given the fact that he LOVES spicy food. Pikliz is one of his favorite spicy condiment. I recently made a batch of this deliciousness for him and thought it would fun to share this simple recipe with you guys!
How To Make Haitian Pikliz (Popular Haitian Condiment)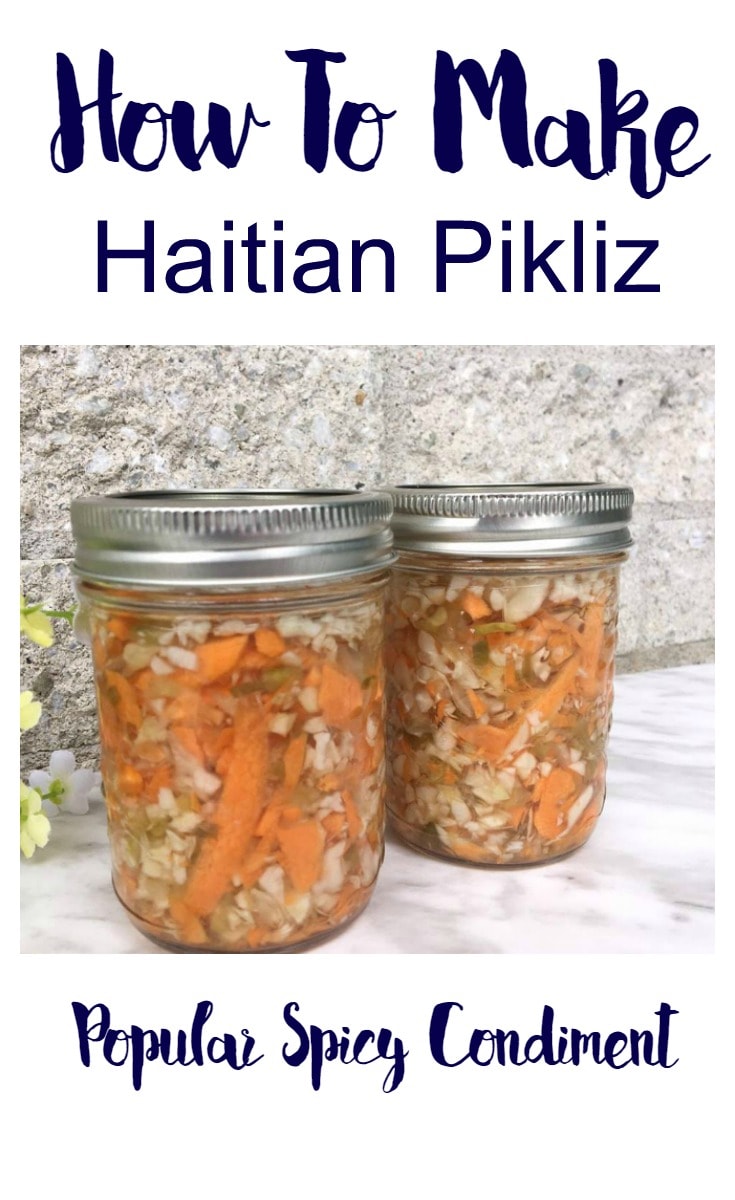 If you never had pikliz before, you are probably scratching your head and wondering "what the heck is pikliz?!"  To put it simply, it's a spicy coleslaw without the mayo mixture. Instead, we use vinegar and salt to create this delicious concoction. It's the perfect topping to my Haitian griot recipe that I shared a while back.
When I make pikliz, I usually make enough for 4-5 small to medium jars. Today I have the instructions and measurements to yield enough for one 500ML Mason jar.
Ingredients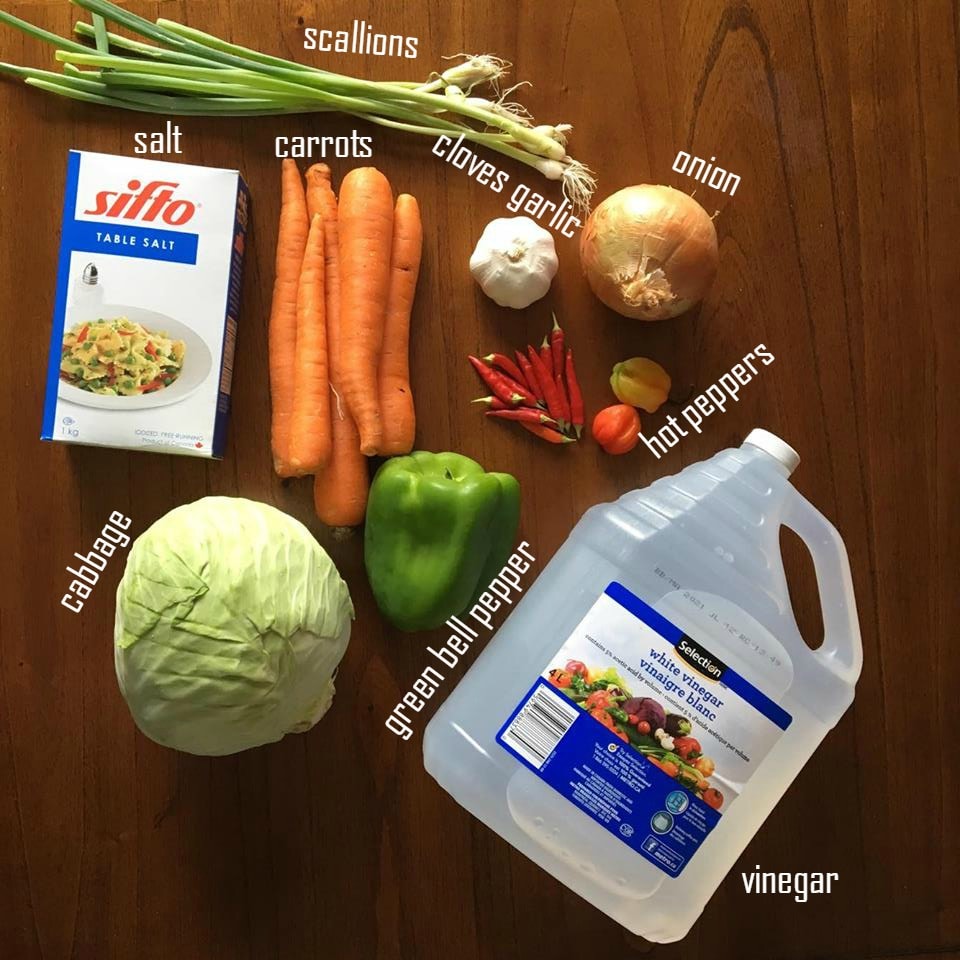 2 cups shredded cabbage (about half of a cabbage head)
2 large carrots (also shredded)
1-2 scotch bonnet peppers
2 cloves garlic
1 teaspoon salt
1 onion
vinegar
1/2 lime juice (not pictured)
2 scallions (chopped)
1 green bell pepper
Instructions
In a large bowl, mix the shredded cabbage, carrots, scallions, and onion.
Sprinkle the salt over your shredded veggies and mix well.
Transfer the mixed vegetables into a jar.
Add cloves, the lime juice, and the scotch bonnet peppers.
Pour vinegar until all the ingredients are completely covered.
Store away for 1-3 days
Enjoy!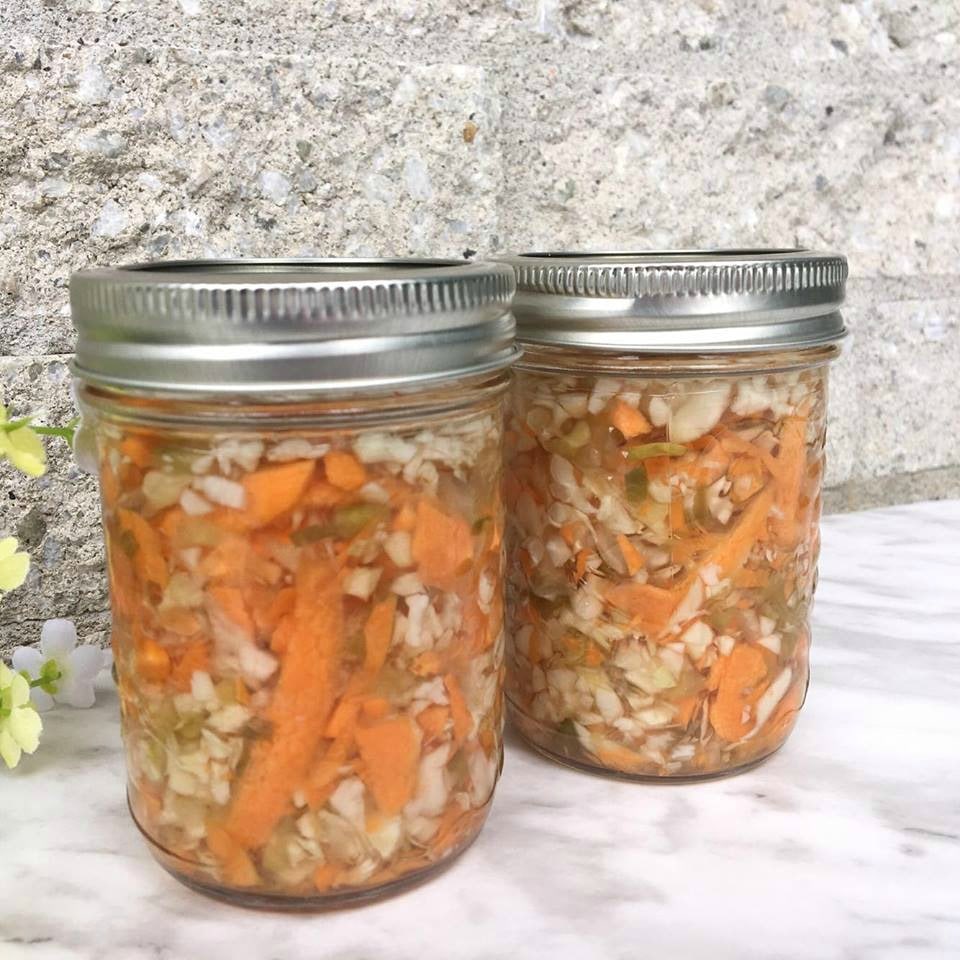 Tip: I suggest you only add 1 scotch bonnet peppers to start with. If you LOVE spicy food, go right ahead and add 2 for more heat!
There you have if folks! This recipe is simple to make. If you like spicy foods, you are going to love this! Hope you will give this recipe a try and share it.
Have you tried Haitian cuisine before? What's your favorite recipes? I love to hear from you guys!
Subscribe to my blog for more simple and delicious recipes!
Let's connect!
Twitter | Facebook | Instagram | Bloglovin