Hello everyone, today I'm doing a Irresistible Me hair extensions review. I've always wanted long hair. I remember when I was little, I would put a towel on my head and pretend to have long beautiful hair.
I REALLY think I was supposed to have long hair. Sadly, the hair gods had other plans. Whoever came up with the idea of hair extensions KNEW of the struggle of people like myself, that longed for long and bouncy hair.
I was contacted by Irresistible Me wanting to know if I wanted to try out their products for free in exchange of an honest review.  I was excited because it meant LONG HAIR!!!
I went ahead and checked out their site and picked out the hair that I wanted.  I got to review the clip on extensions 100% Remy hair!  I picked the 16 inches 200G  Natural Black  1B. I wanted to go longer but I also wanted to be realistic!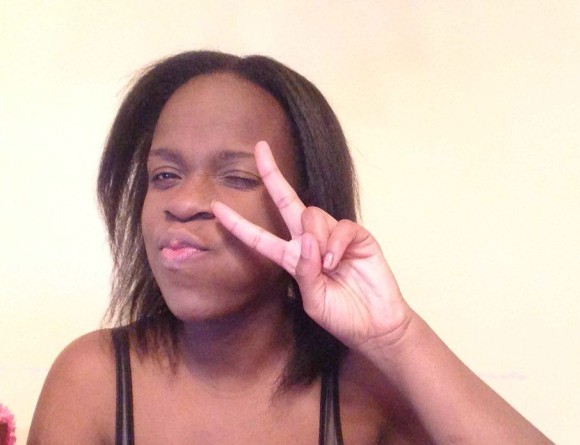 This me throwing up the V for victory sign….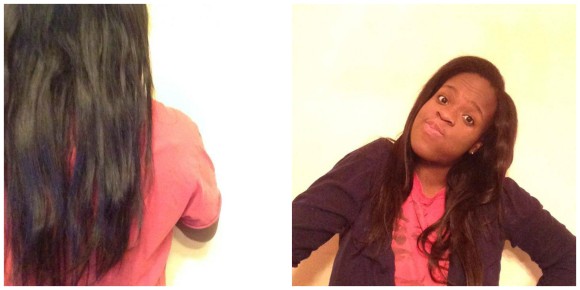 A little bit about the hair clips.
If you are new to hair extensions, I highly recommend starting with hair clips. They are extremely easy to use and very versatile. There is lots of different colors to choose.
The hair clips comes in 6 different length: 14 in, 16, 20, 21, 22, and 24 inches. So if you like long hair they have just the length for you. When I was doing my hair I checked out YouTube for some hair style ideas. I really like one girl's review so I will link it here for you guys to see just how easy it is to put hair clips.
The hair came nicely packaged. I was really happy about trying on the hair.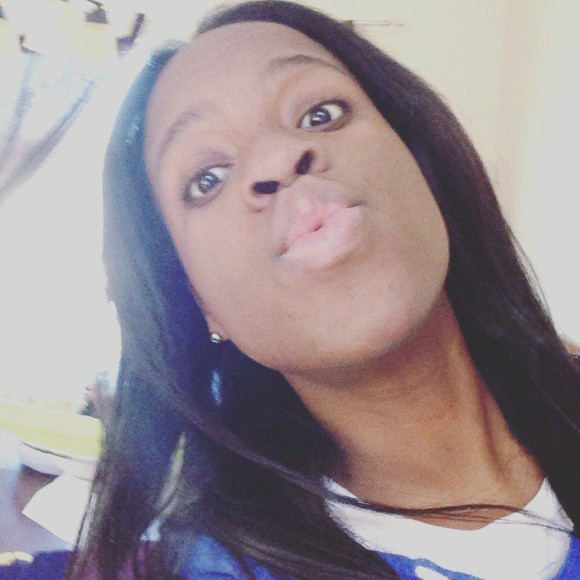 Guys I really loved this hair! I can whip it back and forth  and when I'm done I just un-clip the hair. This is really cool because go from one style to another in minutes.
So that is all. I hope you enjoy this review as much as I did. Let me know what you think of hair extensions in general.
It would be awesome if you guys visited  Irresistible Me on their website and show them some love over on Facebook, Twitter, Instagram and Pinterest. You can also check out their YouTube channel for some really cool tutorial on how to use the Irresistible Me clips!
Don't forget to subscribe to my blog for some awesome reviews!
**Disclaimer: This isn't a sponsored post. I received the hair for review purpose. I really like  the hair and all opinions are my own.