One question that I get asked often is "What do you pack in your hospital bag?" I think my mommy friends assume that because I gave birth to two kids, then I must have my s**t together. They are wrong. In fact, I didn't pack anything for my son except for a change of clothes. I ended up staying in the hospital for ten days. Total fail! For my daughter, I didn't bring baby wipes. But we were only there for a day, and her godmother did bring some when she stopped by for a visit. Before writing this post, I asked another mom for ideas because my mind was drawing blanks. It's fair to say that just because we gave birth, doesn't automatically make us experts in hospital bag packing. For today's post, I'm only sharing the essentials for baby. Will save the mommy bag for another post.
Hospital Bag Essentials For Baby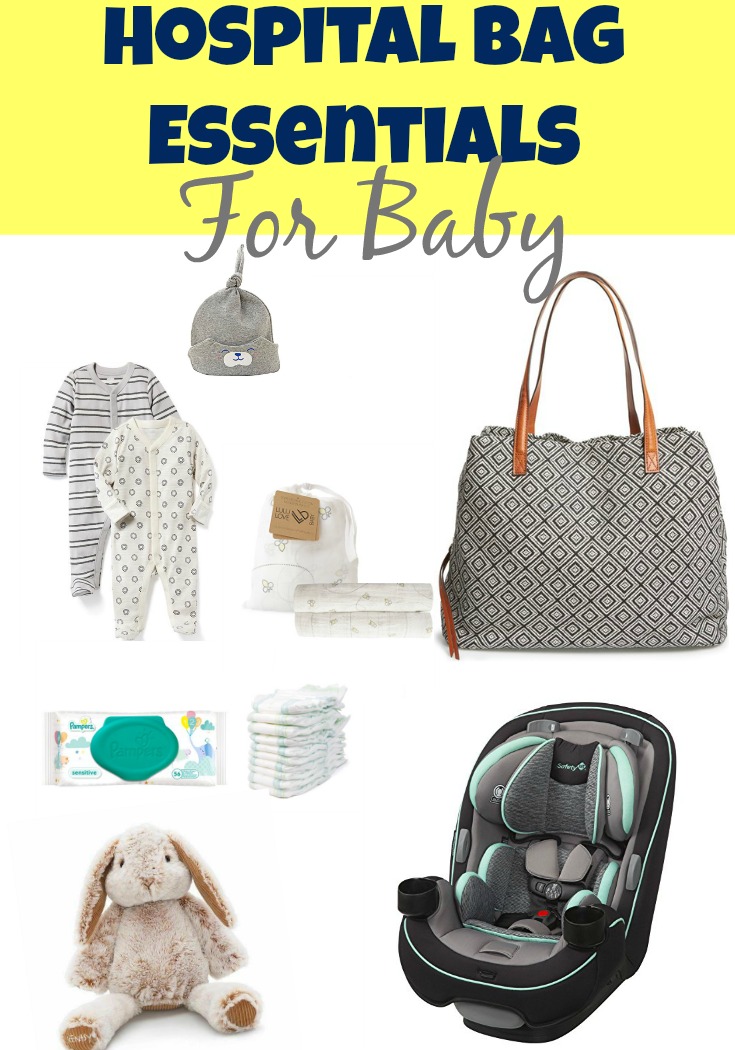 This hospital bag essential is the basics! It's also a bit biased because I'm assuming that you will be in the hospital for two days top and breastfeeding (hence why there are no bottles on the list). Now if you plan on bottle feeding your baby, then I suggest you add that to your list. Let's jump right into it.
A car seat: That's the first on the list because you seriously can't even take you kid home unless your car seat checked by the nurse. Yes, I know, this doesn't go IN a bag, but you need it, so it goes on the list!
A going home outfit: You don't have to be fancy with your going home outfit. Trust me baby won't care either way.
A hat: It's been said that a newborn doesn't actually need a hat when they are born but have you see a baby's head right after they come out of the birthing canal??
Diapers and baby wipe: As I mentioned above, I completely forgot to pack wipes in my daughter's hospital bag. Some hospital provides it, but the place where I gave birth did not. So make sure you pack some up.
Swaddle blankets. So many useful ways to use a swaddle blanket. The first year of a baby life you need at least a dozen! My daughter was a big fan of being swaddled. The Lulu Love Baby swaddle blankets are made of 100% Organic Muslin Cotton. LuLu Love Baby has 3 beautiful swaddle blanket designs.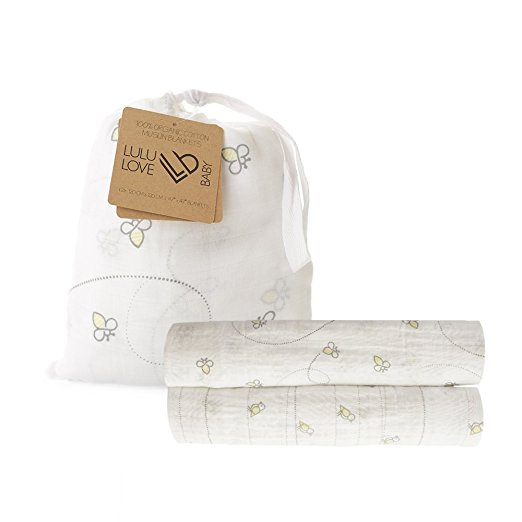 Bonus: A soft bunny. Added this one last because it's not an essential.Babies don't actually need toys for a while but we can't help ourselves from getting on too many.
I'm looking at this list, and I just KNOW I'm missing something, but I can't put my finger on it. What other items would you add to a hospital bag for baby?
Giveaway time: LuLu Love Baby is giving 2 of my readers a chance to win a gorgeous swaddle blanket. Enter for a chance to win!
2 Winners USA only.
Connect with Lulu Love Baby on Facebook and Instagram.
Be sure to subscribe to my blog for an update when a new post is live!
Let's connect!