September may be here, but the hot days are far from over. Autumn-lovers may be a bit miserable while they await the falling leaves. However, those who revel in the heat and sunshine are probably pretty happy right about now. Whether you aren't quite ready to bid farewell to the summer season or you simply want to savor the seasonal flavors while they last, throwing some fruit on the flames can be the ideal way to enjoy these final weeks of warm weather.
Send Summer on Her Way With These Grilled Fruit Recipes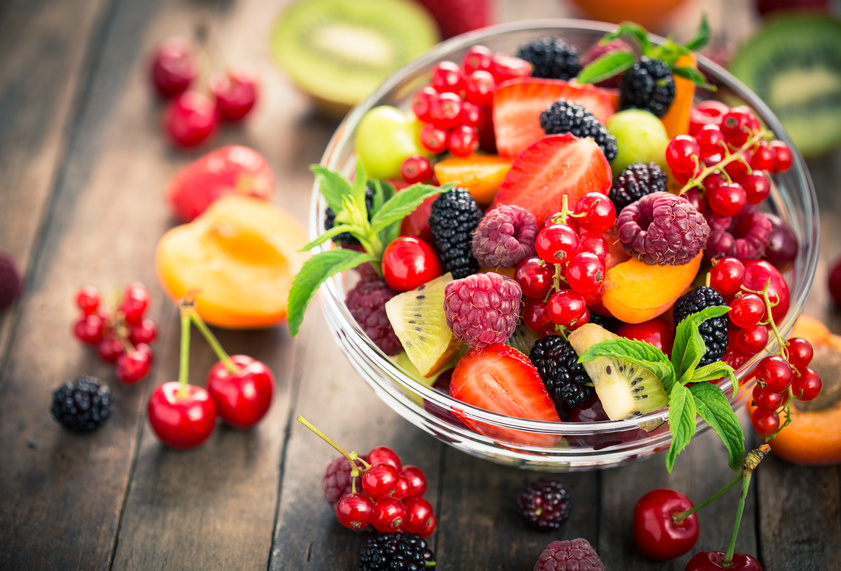 In some areas, local peaches may still be available at farmer's markets and even in grocery store produce aisles. They won't last for long, but if you're able to get your hands on some, you'll be in for a treat. Of course, you can pair peaches with vanilla ice cream or use them in a cobbler, but we think you'll love how the grill brings out their flavor. Seven out of 10 U.S. adults owns a grill or smoker, and you can put these last good grilling days to good use with your produce. Just make sure the peaches aren't too ripe, or they'll fall apart on the grill. And as a side note, free stone peaches (and other stone fruits) work best.
Both peaches and nectarines make excellent grilling fodder — and since nectarine season is a bit later, you might be in luck there. With either of these stone fruits, you'll want to cut them in half and remove the pits prior to grilling. Brush them with oil and grill flesh-side down on medium heat (around 350 degrees Fahrenheit); once that side has some nice grill marks, turn them over and remove them from the grill. You can then add honey, brown sugar, feta, mascarpone, balsamic glaze, fresh herbs, or black pepper to finish (or enjoy them as is!). Since around 70% of Americans don't meet their daily recommendations of fruit and vegetable servings, this can be a great way to hit that part of the food pyramid.
But if peaches and nectarines are no longer available where you live, don't fret. There are plenty of other fruits to enjoy this way. You can momentarily escape to a tropical oasis by grilling pineapple spears or bananas (which are probably available at any time of year, though they won't be local!). In the fall, you might find figs, apples, and pears — all of which can actually be grilled and will be quite tasty. Just follow the same basic process outlined above and pair with your favorite cheeses, drizzles, or other ingredients.
You can easily use any of these fruits in a sweet or savory way, depending on your preference. You can also marinate your fruit or use it as an accompaniment, rather as the main star, to various proteins or in salads. They're an incredibly simple and effective way to begin or end a meal, regardless of the season. But they're an especially sweet way to say goodbye to summer before she takes her final bow.