Being a mom of 3 with the hubby working from home, meals have to take 30 minutes or less! As much as I would love to serve my family sandwiches only, I don't think it would fly too well around here. I blame myself for spoiling them with delicious food all the time! Haha! For today's quick and simple recipe, I'm sharing a delicious chicken nachos that took under 30 minutes to make! Scroll down for the full recipe!
Delicious Chicken Nachos Recipe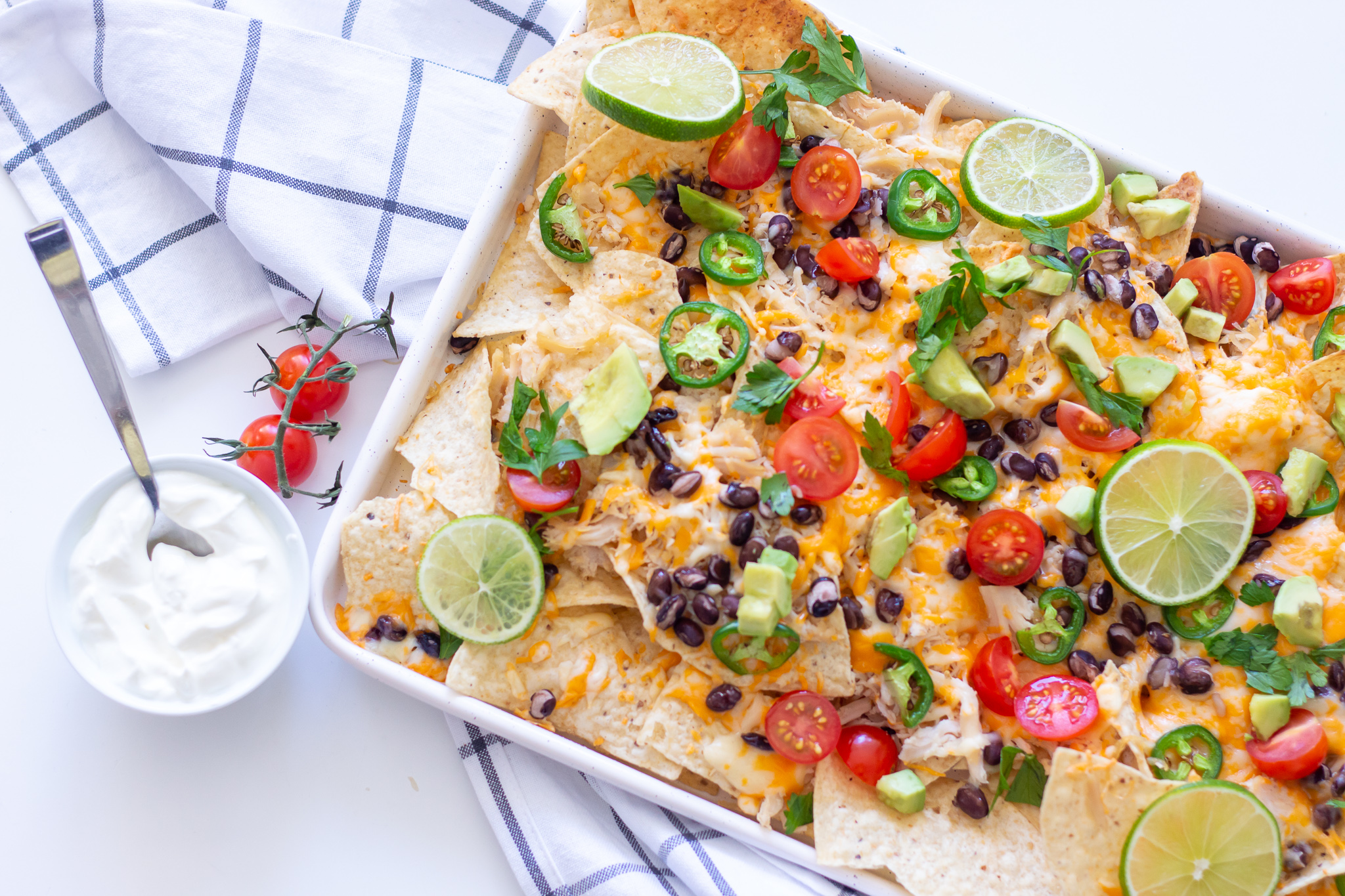 For this recipe, I'm using Maple Leaf's Natural Shredded Chicken! Which ended up cutting down my cook time by so much!
Ingredients
1 cup of Maple Leaf's Natural Shredded Chicken
Tortilla Chips of your choice
One lime
Cherry tomatoes
1/2 cup of fully cooked black beans
1/2 jalapeño
Sour cream
One avocado
2 cups of Shredded cheese (I did a combination of old cheddar and mozzarella)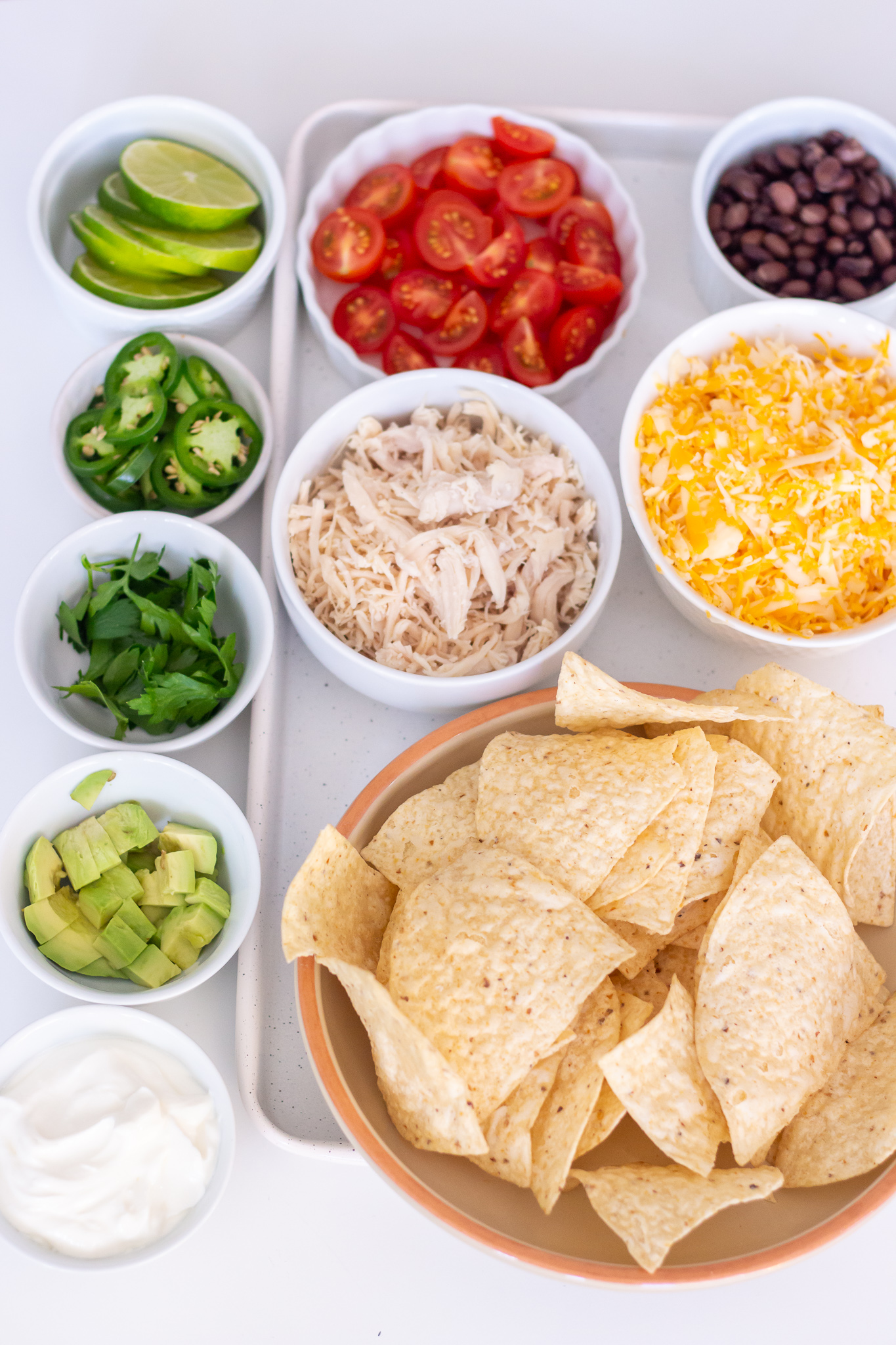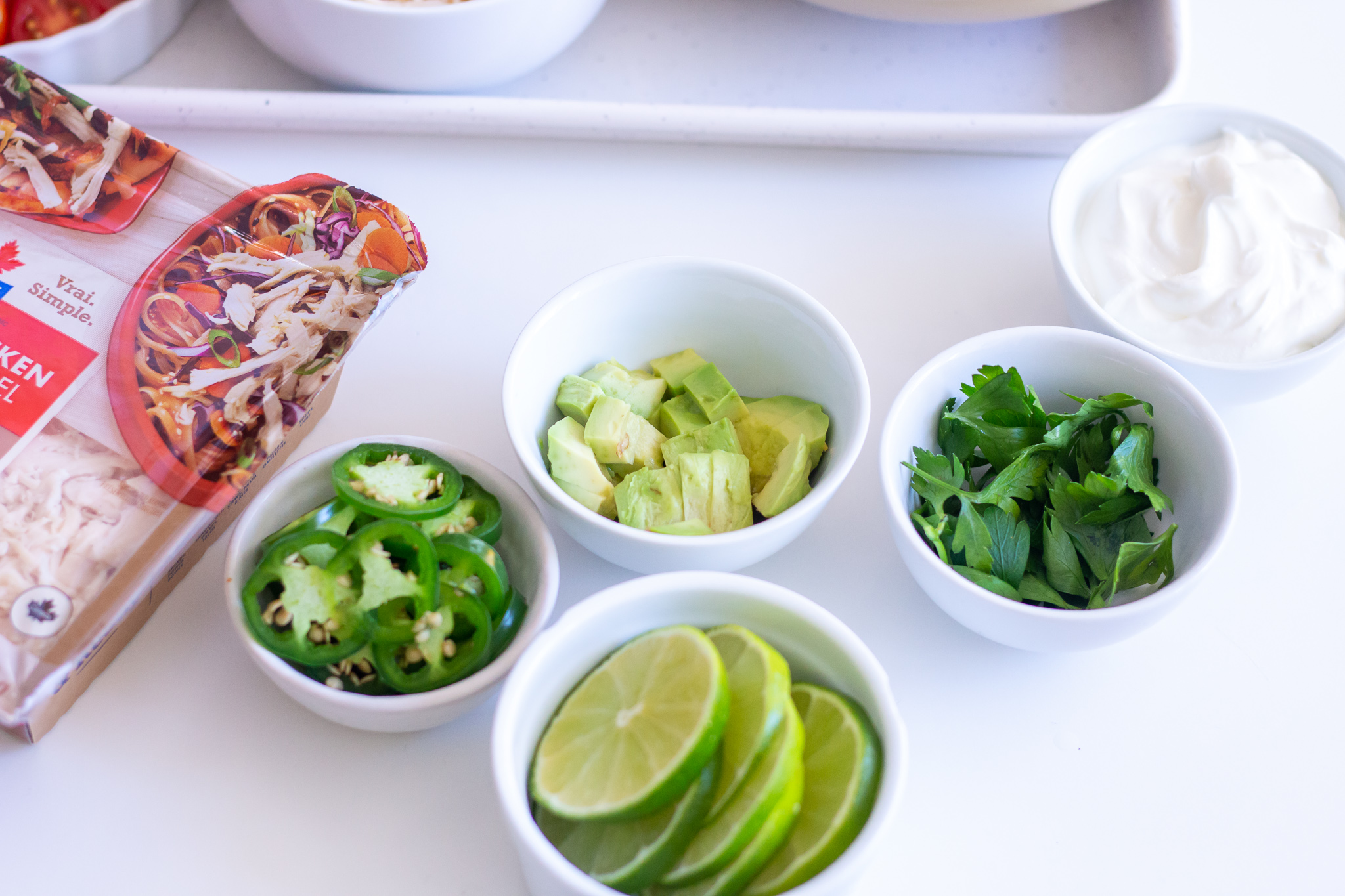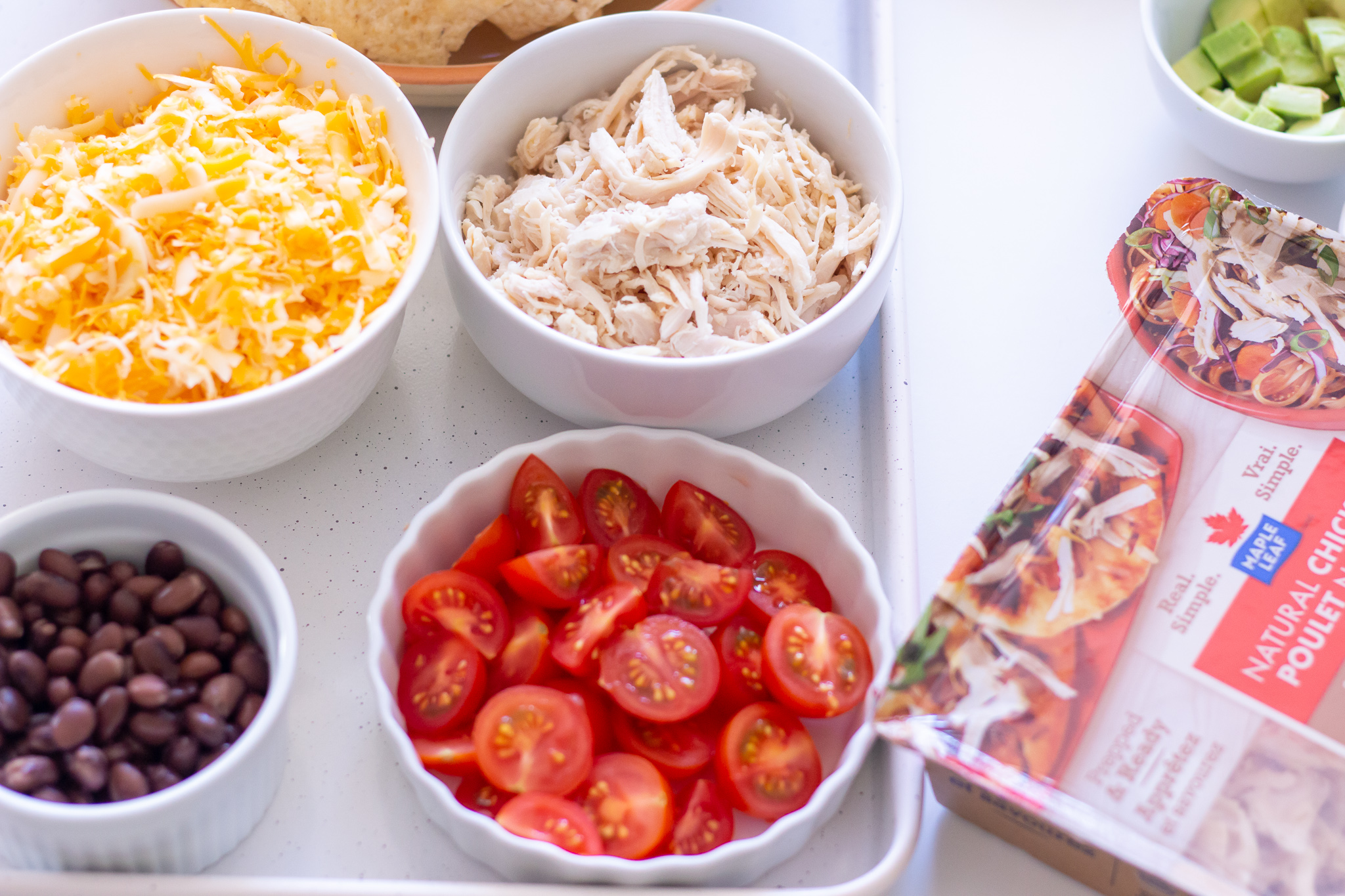 Steps
Start by pre-heating the oven at 375°F.
Prepping all your toppings: Cut the jalapeño, shred the cheese (if using block cheese), cut the cherry tomatoes, the avocado, and the lime.
Assemble the nachos: On a large baking sheet, layer some tortilla chips, shredded chicken, and one layer of cheese. Do that until you have no more cheese and chicken. Spread it all evenly. Topped with some beans and jalapeño.
Bake at 375°F in the oven for about 10 minutes.
Finish it all by adding tomatoes, avocado, and some sour cream.
Pro tip: To make this recipe even yummier, melt some cheese with 1/2 of heavy cream as one of the layers BEFORE baking.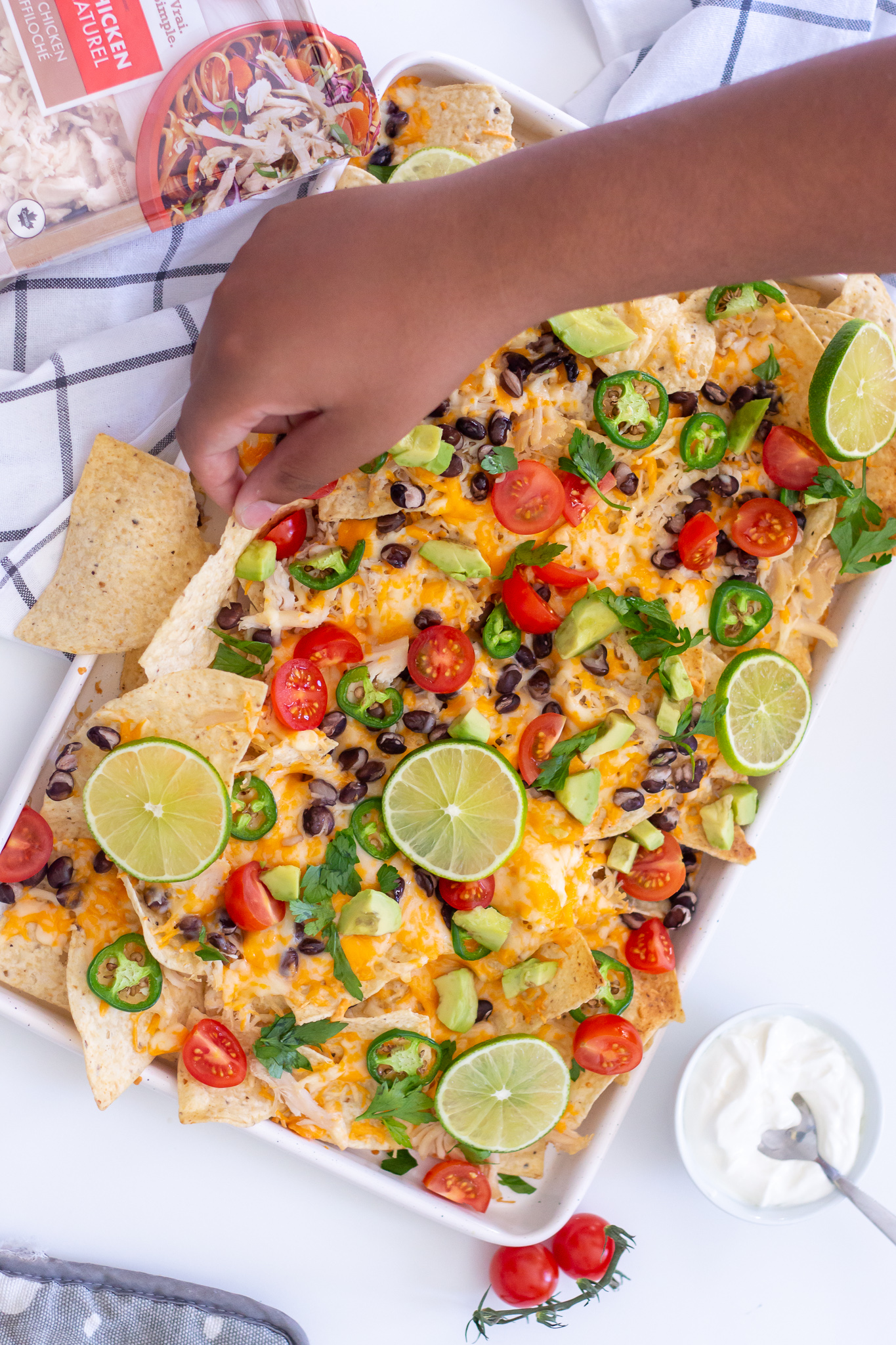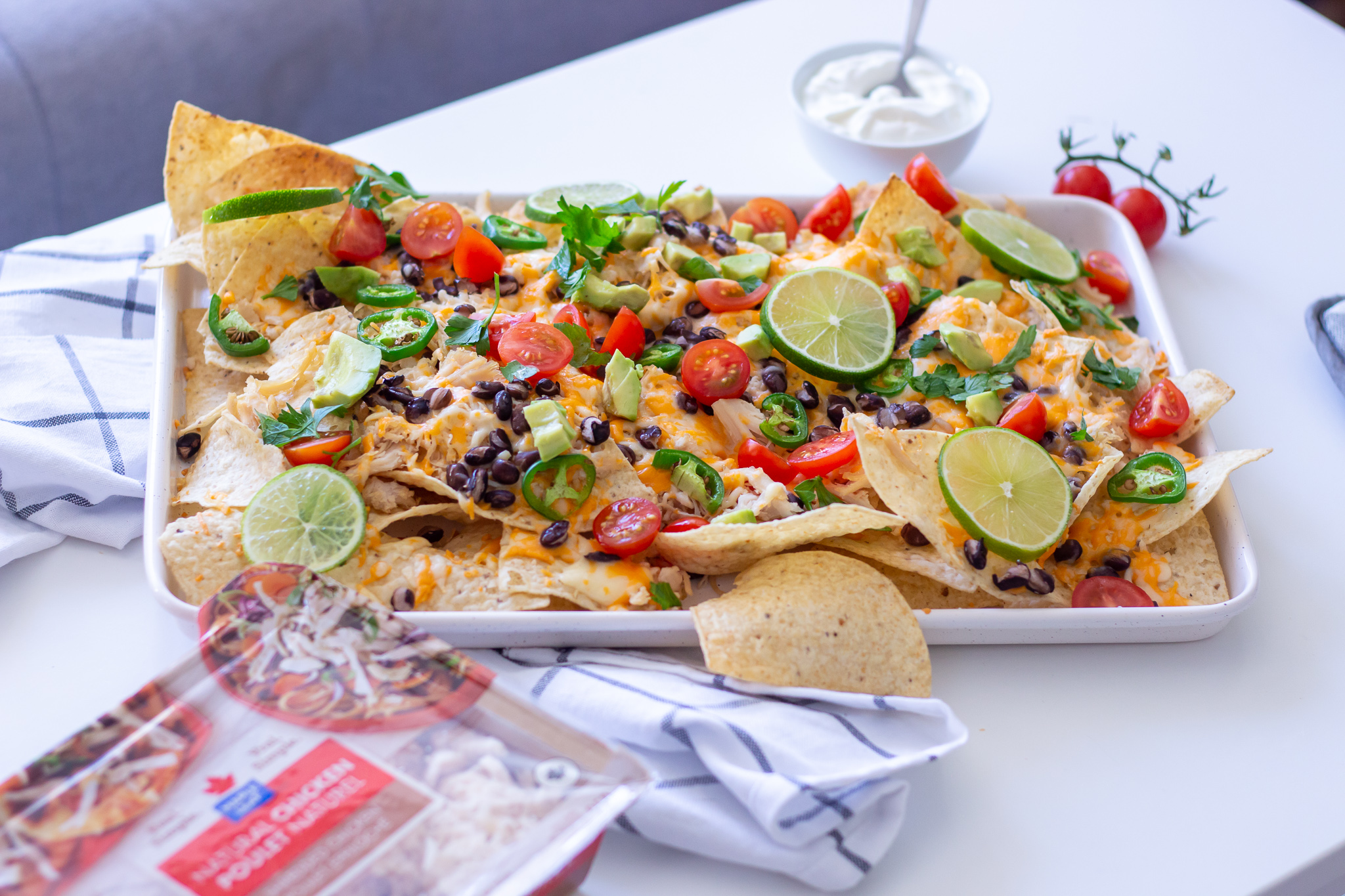 PIN IT!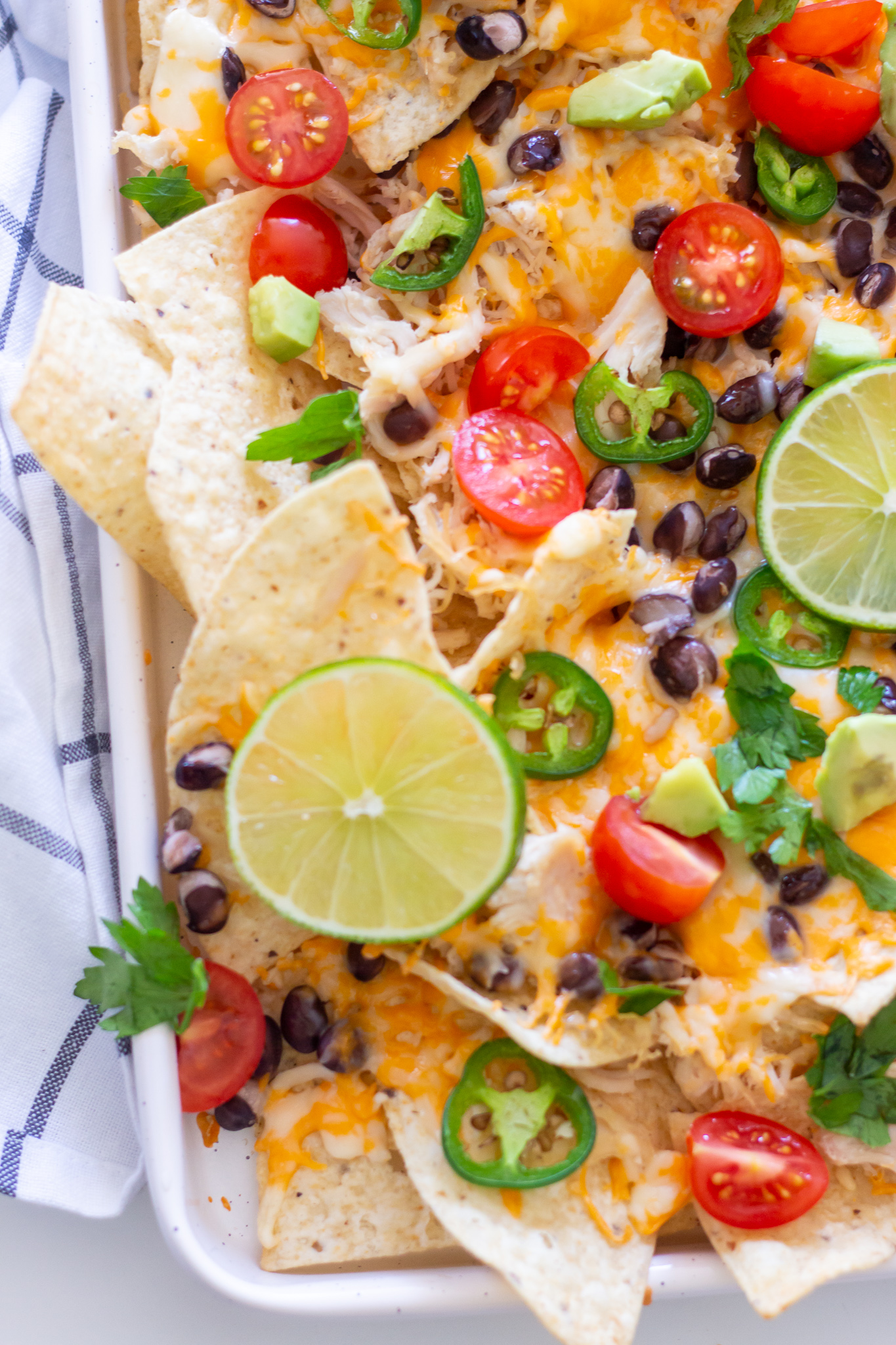 I shared the recipe on Instagram reel here:
View this post on Instagram
What other toppings would you add to your chicken nachos?
I hope you enjoyed this super simple, no-fuss recipe! Come back soon for more delicious recipes!
Be sure you are subscribed so that you don't miss a thing!
Let's connect!