One of my personal goals for this year is to declutter my space. Over the last ten + years, I've become this person that holds onto stuff (*cough, cough* hoarder). One of the steps for recovery is to admit that you have a problem. So here I am, admitting that I, Marielle have a hoarding problem. Another step to recovery is to get help. After chatting with a good friend of mine, I decided to create a Facebook group where others can join me and participate on decluttering their space. Like the old saying goes; the more, the merrier!
Declutter Your Space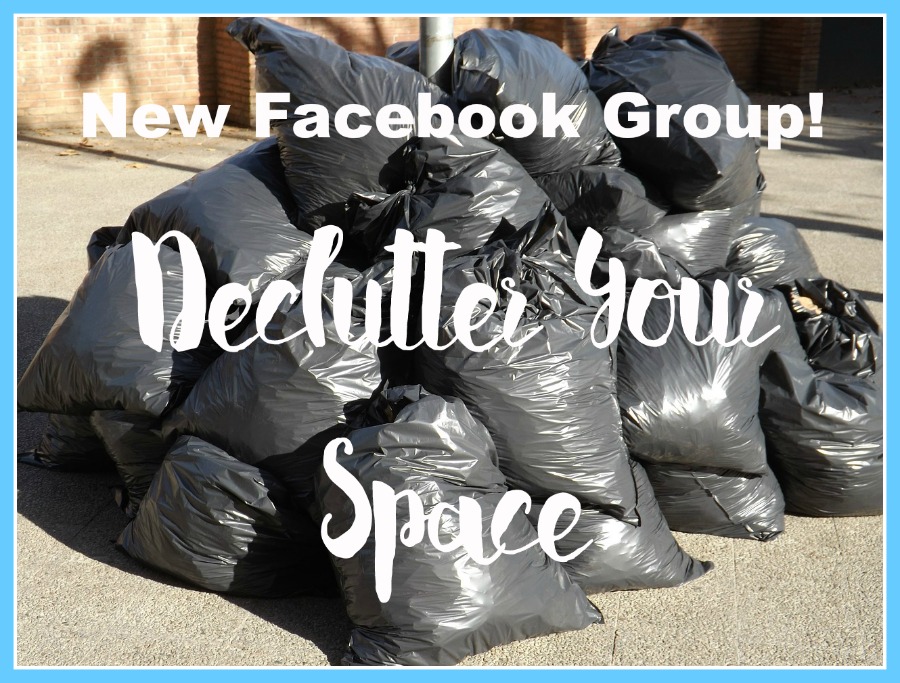 Because I'm realistic, I'm giving myself the whole year to get my clutter under control. During that time, I plan on sharing my tips (what's working and what's not working), host fun challenges for you to take part of, and just be supportive for those that will plan on joining this journey with me.
Now for the scary stuff.
I will be showing my "stuff." All of it! Yikes. Getting nervous just thinking about it.  I've been pretty good at hiding the junks in bins and storage containers, but for this journey to be successful, I'll have to bring it all into the light.
I hope you will join me and take part of some of the challenges and declutter your space with me!

To join: Facebook Group  
Let's connect!