When decorating our homes, the walls often take a backseat. But here's the thing: walls are like blank canvases, waiting for your creativity to bring them to life. Let's explore various ways to decorate your walls and discover how wallpaper, in particular, can transform your space into something extraordinary.
Creative Ways to Bring A Boring Wall To Life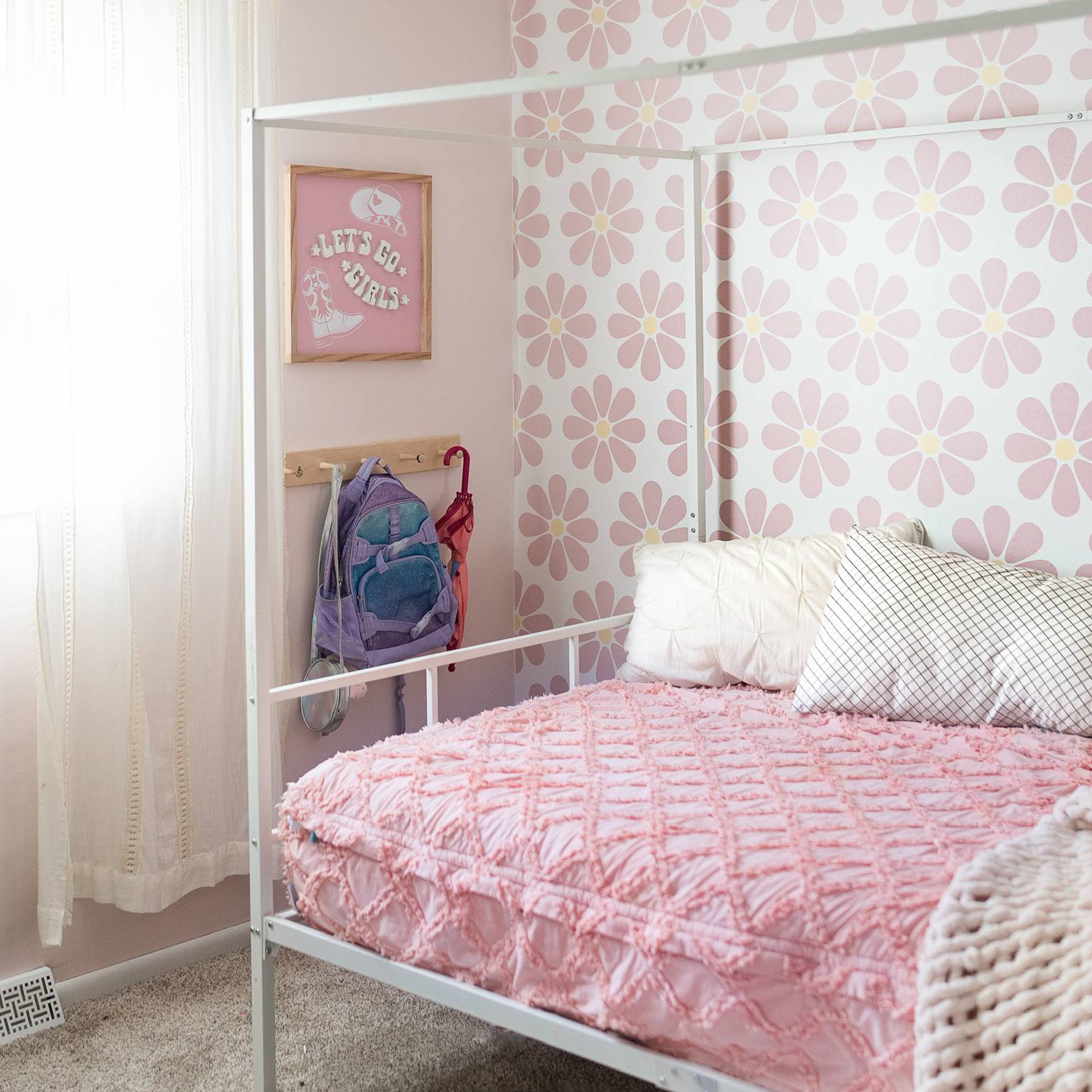 Paint it Bold
Painting your walls is like giving a room a new personality. Soft, pastel colors can create a calm and inviting atmosphere, while bold and vibrant shades add energy and character. Consider accent walls, two-tone designs, or even textured paint techniques to add depth and interest.
Artistic Expression with Gallery Walls
Gallery walls are like visual storytelling. They allow you to display a curated art collection, photographs, and memories. You can arrange your pieces in a grid for a clean, organized look or create an eclectic mix of frames and styles for a more bohemian vibe
Decorative Wall Mirrors
Wall mirrors are more than just functional items; they're also design elements. A decorative mirror can become the focal point of a room, reflecting light and making the space feel more open. Choose a mirror with a unique frame to add just a touch of creativity to your walls.
Wall Shelves and Storage
Wall shelves serve as both practical storage and a canvas for decor. Display your favorite books, plants, or decorative items on floating shelves. They create a sense of depth and allow you to change your decor seasonally.
Create a Statement with Peel and Stick Wallpaper
Peel-and-stick wallpaper is a game-changer in the world of wall decor. Its versatility allows you to add texture, color, and personality to any room effortlessly. Whether you're going for a chic, minimalistic look or a vibrant and patterned design, it can completely transform a space in hours.

Embrace Wall Decals
Wall decals are like temporary tattoos for your walls. They come in various styles, making it easy to personalize your space. Whether you're into nature-inspired motifs, inspirational quotes, or fun patterns, wall decals can be easily removed and replaced when you're ready for a change.

Textured Wall Panels
Textured wall panels bring dimension to your walls. 3D tiles, wooden planks, or reclaimed materials can create an engaging focal point. These panels add character and intrigue to a room, making it feel cozy and inviting.

Functional Wall Art
Practical wall art is a smart choice for spaces needing decor and utility. Chalkboard walls in the kitchen are perfect for meal planning, while corkboard walls in the home office keep your tasks organized and easily accessible.

Mirrored Mosaics
Mirrored mosaics are all about glamor and sparkle. They're an ideal choice for a luxurious ambiance. Use them in areas like the bathroom or dressing room to create a dazzling backdrop.

Vintage and Salvaged Finds
Vintage and salvaged items add character and history to your decor. Antique windows, doors, or architectural fragments can be repurposed as unique wall art. They bring a sense of nostalgia and tell a story within your space.
Botanical Beauty with Living Walls
A living wall, also known as a vertical garden, is a creative way to incorporate nature into your decor. These lush, green displays are not only aesthetically pleasing but also environmentally friendly. They purify the air and create a calming ambiance.

Elegant Wall Sconces
Wall sconces are a perfect blend of form and function. They provide ambient lighting while adding an elegant touch to your walls. Choose fixtures that match your decor style, whether vintage-inspired, minimalist, or modern.

Personalized Wall Murals
Wall murals are an easy and unique way to express yourself through art. You can commission a mural that reflects your interests, whether a breathtaking landscape, a family portrait, or an abstract work of art. It becomes the centerpiece of your room and a conversation starter.
These 13 wall decor ideas offer an array of options to transform your space, from adding a simple coat of paint to incorporating eye-catching elements like coastal themed peel-and-stick wallpaper and personalized murals. Each choice allows you to infuse your personality into your home, telling your unique story and creating a space that truly feels like yours.
Be sure you are subscribed so that you don't miss a thing!
Let's connect!
TikTok | Facebook | Instagram | Pinterest | Youtube | Bloglovin