Today I'm doing an Amazingly Beautiful review and giveaway. Some of you might already know that I recently gave birth to a baby girl. Let's just say that I'm glad that is over!  Pregnancy did NOT agree with me…AT ALL. I had extreme nausea, lost a lot of weight, had to shoot myself daily with a blood thinner drug and my face…Well, I was OVER it!
Once it was over and  I had my bundle of joy in my arms, I was happy! No more nausea and I only have to use my medication 6 weeks postpartum. Which also means I could finally start using my AM and PM oil serum from Trusted Health Products.
Amazingly Beautiful Review And Giveaway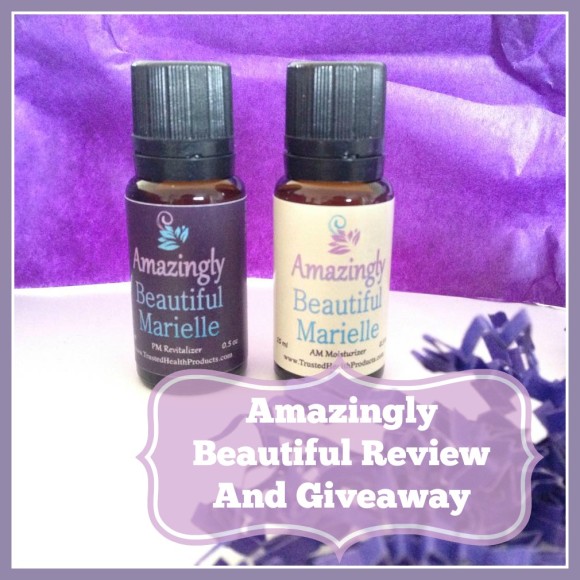 I was so excited when I received the products to review. One of those reasons is because it had MY name on it. Yes, I know this sound a bit vain, but it's really rare that I can get items with my name already on them. So to me, personalized items are always awesome.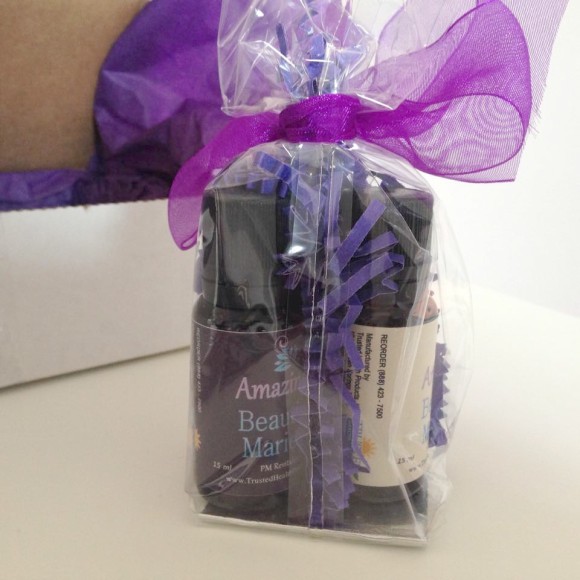 The Amazingly Beautiful products come with one AM moisturizer and one PM Revitalizer. The oil serums contain 100% pure botanical oils of almond, orange, lemon, avocado, and olive. It's really simple to use and apply. 2-3 drops on each cheek and gently massage in a circular motion over your face.  The first time I use the PM oil serum, the Little Man asked if I ate an orange.  I'm a huge citrus fan so I love to apply that serum daily.
The oil serums are meant to help reduce the appearance of fine lines and wrinkles, help improves dry and oily skin and is packed with Vitamin C
I have awesome news for you lovelies, 3 of you can win a Free bottle of the AM moisturizer. How cool is that!? The giveaway will stay open until the end of November so be sure to enter to win.
The giveaway is open to US, Canada, Europe and Australia only.
Be sure to stop by Trusted Health Products website and see all the great products that they have. You can also follow them on Twitter and Facebook.
 Do you like received personalized items just as much as I do? As always, I love hearing from you guys!
Be sure to subscribe for more awesome reviews!
Disclaimer: I received the AM and PM Oil serum moisturizer free for review purposes. All thoughts are my own. Also please keep in mind that I am NOT a skin care specialist, I've tried the oil serums and love how they help with my dry skin. Just because it works for me doesn't mean it will work for you.