This year marks our 5th anniversary of being proud homeowners. Over the last four years, we've made a few changes to turn the house into our home. In the first year or so, we focused more on the outside of the house by painting the deck, building some raised garden beds for our vegetables, and maintaining the yard. Today I've partnered with Golden Select to share some things to consider when choosing the right flooring for your home.
Choosing The Right Flooring For Your Home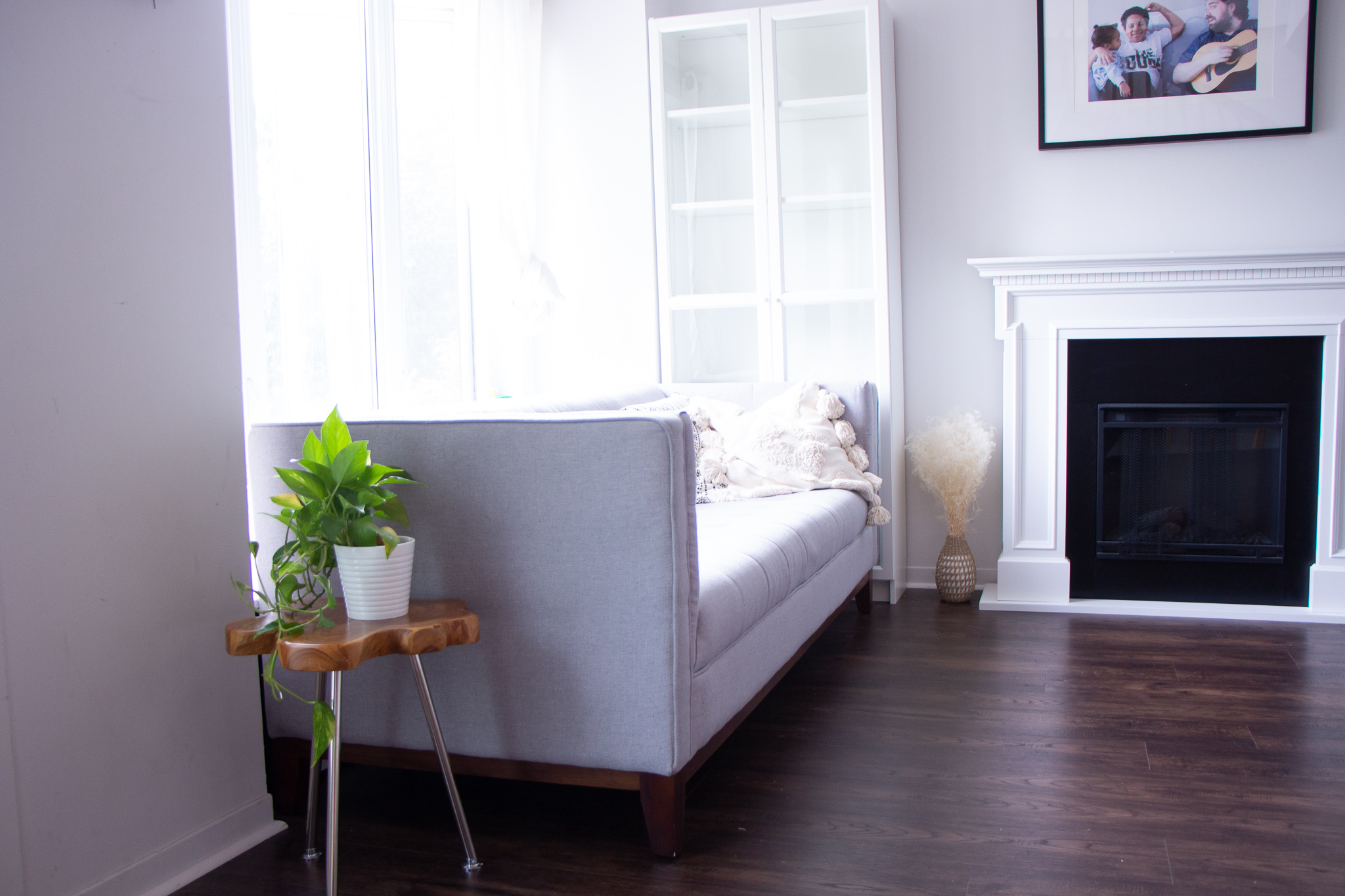 Today's post is in collaboration with Golden Select. All opinions are my own.
Last year I took on a few DIY projects and completely transformed the main bathroom upstairs. It was a lot of work but so worth it. All these fun changes, yet I was still not happy with one thing, the floors on the first level of the house. They were, from day one, my least favorite part of the house. The parquet flooring gave me this old 60's vibe, and I wasn't feeling it! Not only that, but the floors were also coming apart in some places. Let's just say it was time to change!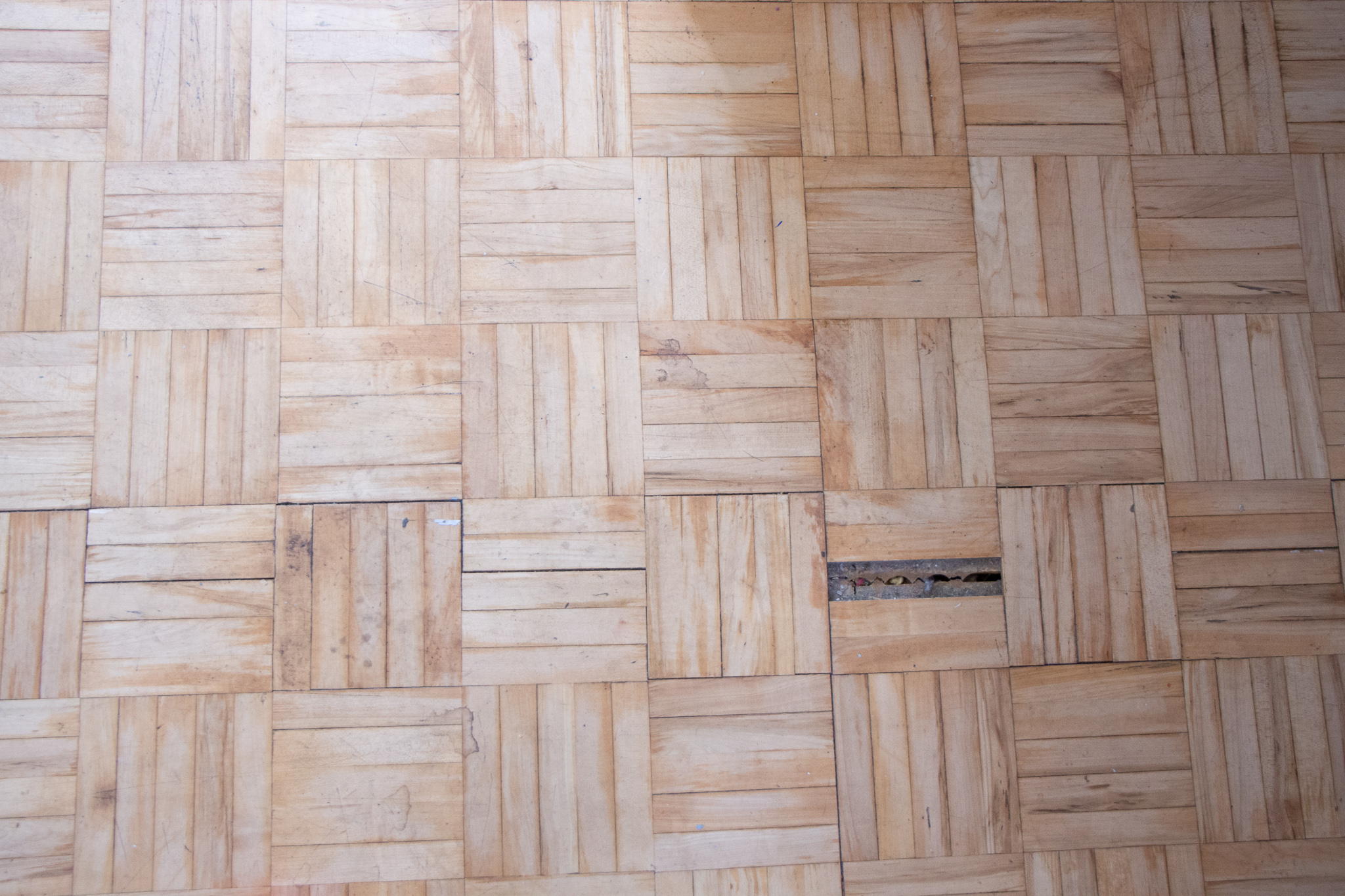 Determine your budget
When choosing the right flooring for your home, the cost is one of the main determining factors. I knew I wanted to change the floors on the first level, so we calculated the linear feet of each room (including the hallway) and was able to determine how much flooring we would need.
Choose the type of material.
The type of flooring material is also essential when you are calculating cost. One of the reasons that it took us a while to change the flooring when we moved in is because of the cost and the fact that my husband wanted to redo the entire floors (all three levels) with hardwood floors. Like we're made of money! Lol, His plans would have taken another 10-15 years to come into fruition, and I wanted to change the floors, yesterday!
Golden Select carries a variety of flooring options. Bamboo, Engineered Vinyl, Laminated, are just some of the many options that they have. Nowadays, there are a lot of value-conscious flooring options, and when doing our research, we decided that vinyl would be the best option for us. Golden Select has luxury vinyl flooring that gives you the feel and looks of hardwood without breaking the bank. Their luxury vinyl flooring is durable, affordable, and water-resistant, which is precisely what our family was looking for.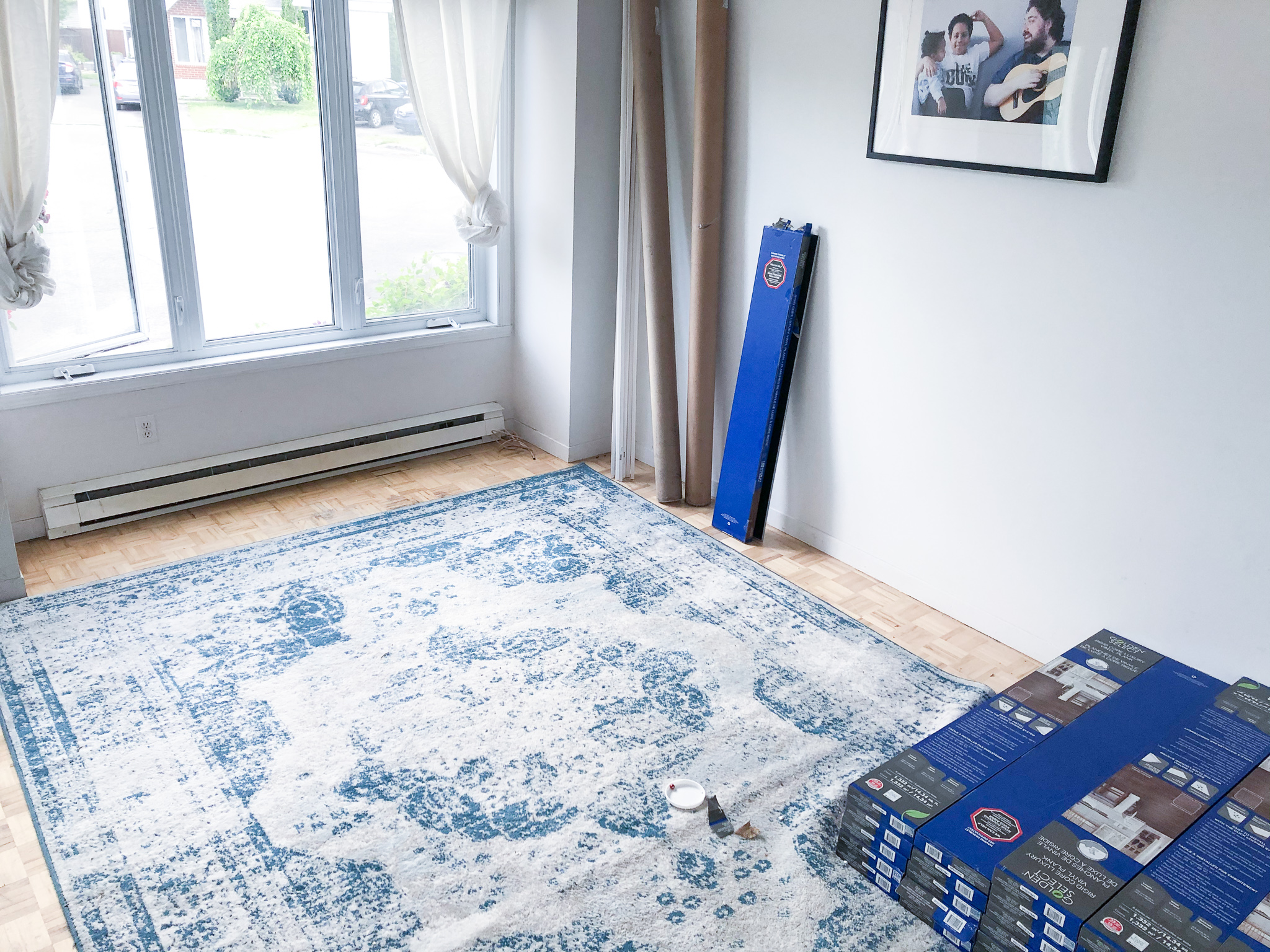 With two kids and a little one on the way, we wanted a material that was durable, waterproof, and affordable, and the Golden Select SPC Luxury Vinyl was the perfect choice for us. We decided to go with the Smokey Barrel, and I'm over the moon with the results.
Installation
Now that you've determined the cost of material based on the amount of material needed (SF) and the type of material, you now have to decide on whether or not you will be doing the installation yourself or hire help. The Golden Select RIGID CORE LUXURY SPC VINYL PLANKS are DIYers dreams!
You guys know I love to DIY things myself! However, being eight months into my pregnancy, I had to sit that one down. Thankfully we were able to find someone local to come in and help with the job. He was quick and even pointed out how easy the planks were to install. Win!
It took two days to complete the entire first level, and the labor cost was well within our budget.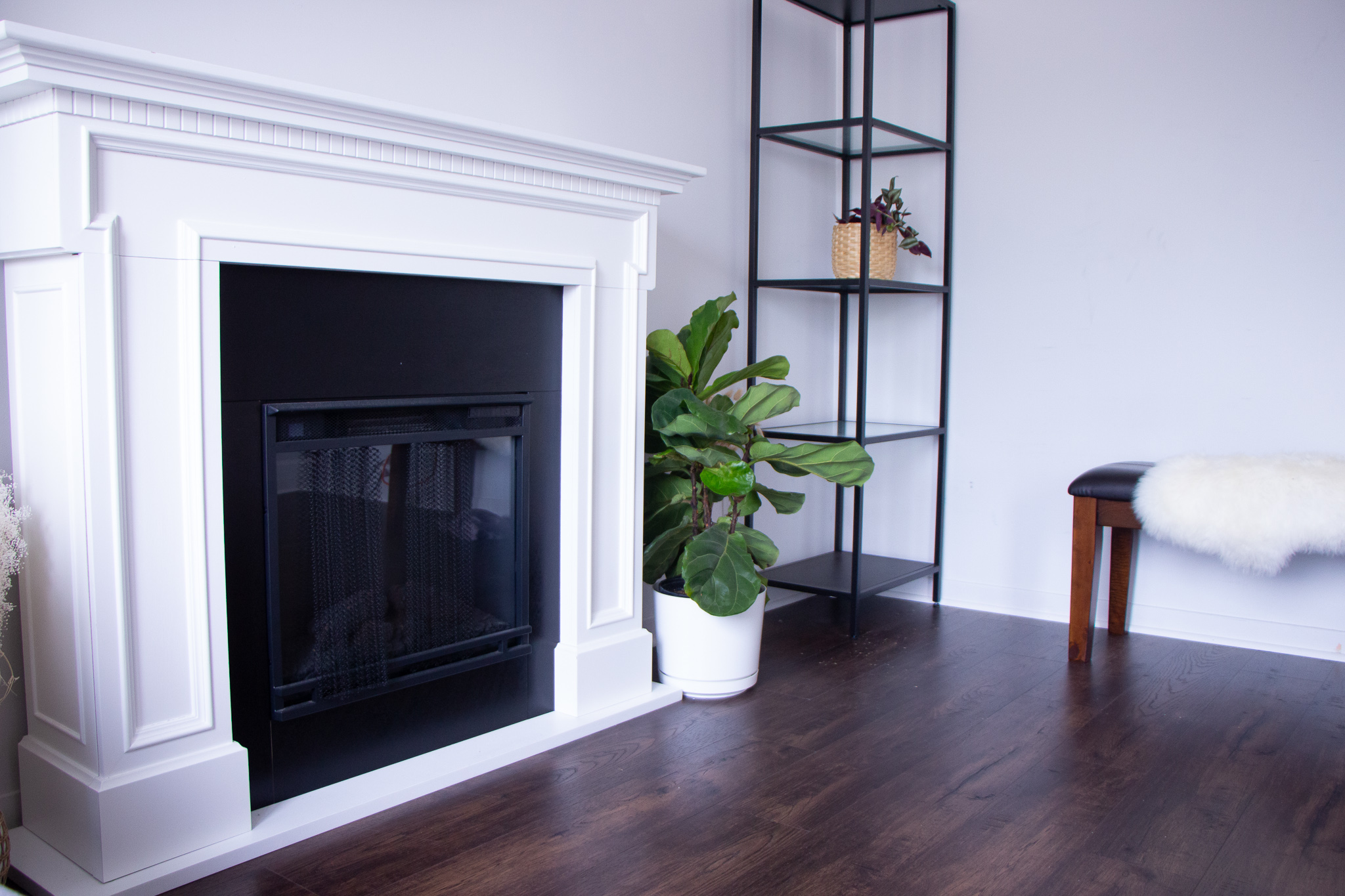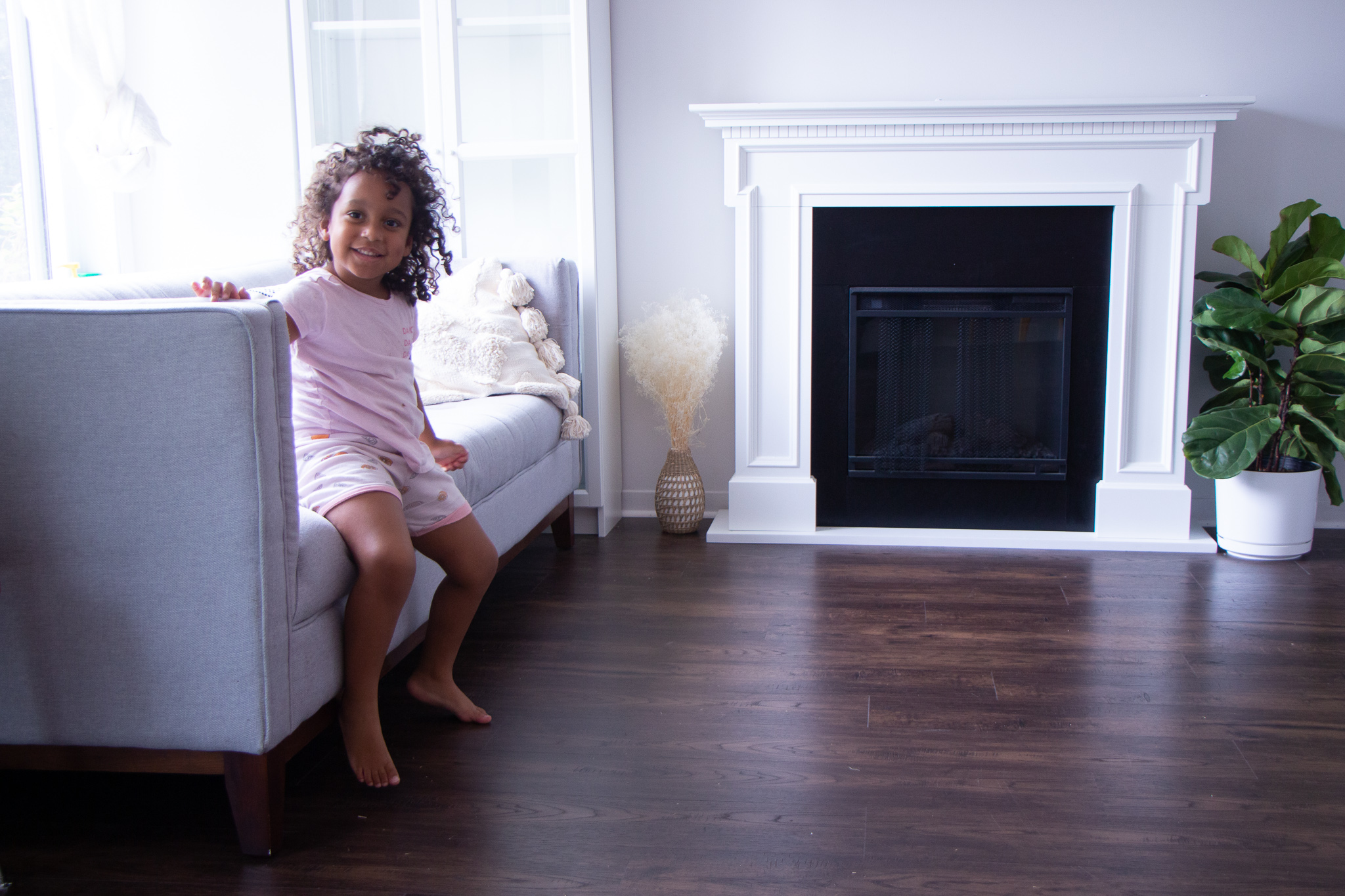 About Golden Select
Golden Select has over 30 years of experience in the home improvement category. Our products are manufactured in state-of-the-art facilities, which all have high quality standards. We use our expertise to deliver the most innovative, on-trend home improvement products to our consumers. Our excellent customer service and strong warranty programs complement the quality reputation of Golden Select products. Golden Select's home improvement products can be found in major retailers worldwide.
You can find Golden Select flooring at Costco Canada.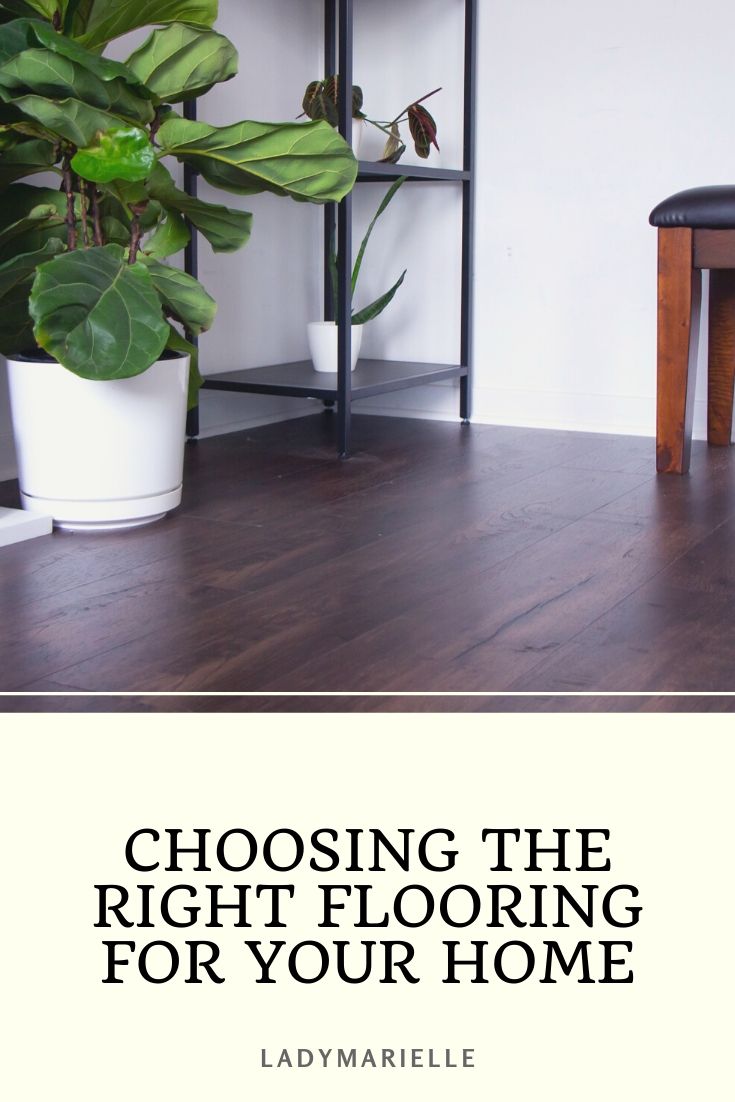 Having the cost of the flooring/material removed from our budget helped a lot, and I'm forever grateful for this partnership with Golden Select.
We are now in the long process of moving things back into each room (which is taking longer than you might think). Once that is done, I will share more photos on my social media channel, so be sure you are following along.
One of the main rooms that got new flooring from Golden Select is the guest room and my office, and I plan on sharing some after photos very soon! Stay tuned for that.
Be sure you are subscribed so that you don't miss a thing!
Let's connect!